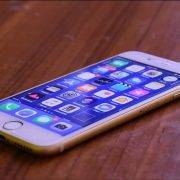 iPhone 6S
It's worth the pickup if you don't mind being left a little behind design-wise
The Good Stuff
Fast fingerprint scanner

Consistent software support

Great vibration motor

Better Instagram and Snapchat images and videos

Software gimmicks like measure app

Face time and iMessage

Headphone jack unlike newer iPhones
The Thorns
16GB base storage space is problematic

Music has to be synched through iTunes or have an Apple music subscription

Sort of poor battery life

iOS could be a problem for some people
The iPhone has always received attention, whether positive or negative, people always have something to say about it. Whether you like the device or not, one thing we have to agree on is that the iPhone has long been associated with the higher social class due to their expensive nature and for this reason, we have seen an insurgence of older iPhones in the market.
Case in point, Apple's official distributor in Kenya was busy advertising the iPhone 6S in the country last year (2018) hoping to prey on people's desires to feel important. At that time, the 64GB variant of the iPhone 6S was retailing at Kes.40,000 and going by trends on social media, a lot of people thought this was a deal but was it really?
In this review, we break it down for you. Trying to understand how the iPhone 6S fairs and should advise on whether you should get it in 2019:
The "Ecosystem"
So it was my first time getting to use an Apple device as a matter of fact and I can say I am really impressed. Despite it being a phone, that is three or four generations past, I am amazed by its performance.
Let's start with its design. It's no surprise that it looks so similar to the iPhone 6 with the exception of the S logo at the back and also some added bulk which may be difficult to notice. I love the 2.5d glass upfront, I think it melts perfectly to the shape of the body chassis. It such a thin device and be assured this is a slippery phone so you have to keep it in a case. Nonetheless, it feels very premium on the hand with the symmetrical edges and aluminium chassis, which by the way does not bend like the 6, as it is made of 7000 series aluminium. The buttons are surprisingly clicky enough and the camera hump may not be as disturbing as its successors.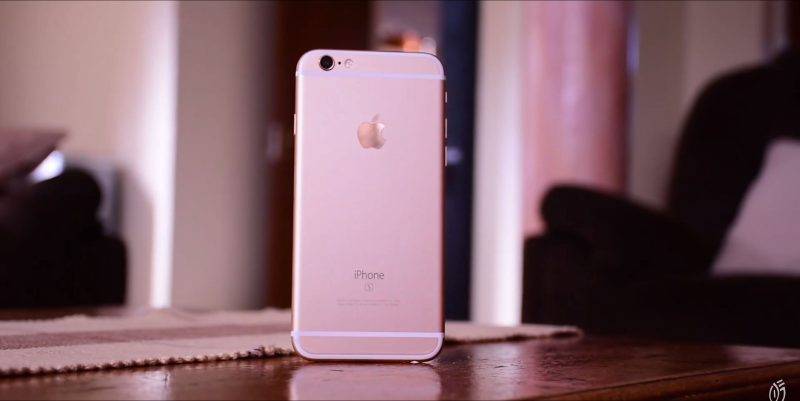 It has a 4.7-inch screen which is perfect for many, its sharp enough but the big deal is that it supports 3D touch, a feature which I absolutely love, I mean it makes navigating through the iPhone quicker and more sensible. Being able to peak through emails, links, pictures, and messages before opening them and also offering additional options on menus really make a lot of sense, not forgetting app shortcuts like opening selfie camera immediately from the camera app or starting stopwatch from the clock app is amazing.
It's still a speedy device with Apple's A9 chip and considering it has one increment of RAM compared to its predecessor, apps absolutely fly on this device. It has good ram management and multitasking capabilities. With iOS12 on board, the phone feels really snappy despite the fact that software updates tend to slow down older phones. The hardware has been optimized to run iOS efficiently, one thing Apple has been praised for hence it feels quicker than Android phones. Gaming runs well without any frame drops and it is insane how the phone's GPU can handle intense graphics for games like Fortnight or even Asphalt 9 without a hitch.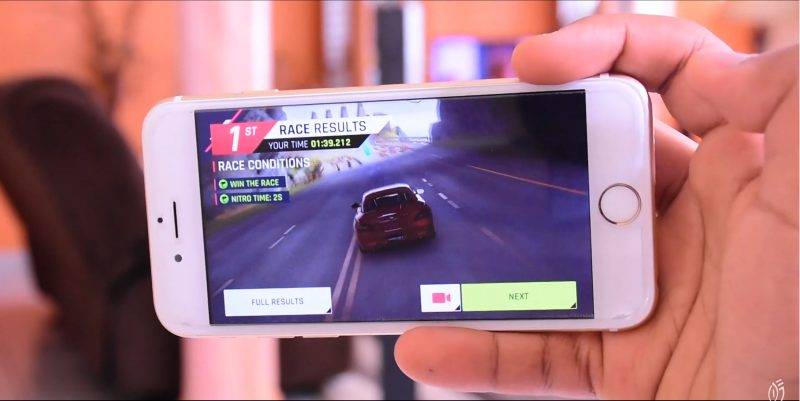 Battery Life and Connectivity
Battery life is ok on this phone, better than I expected considering its spec on paper. According to statistics, I could once pull it through a whole day with 15% of battery left when in low-power mode. It sounds great but if you run graphics intensive games, or you spend plenty of time taking pictures, social media or even streaming services like Netflix, don't expect your phone to last as long as I had stated. But at least the battery doesn't drain when in idle mode and also the included charger charges the phone quite fast so don't be worried about battery life on this phone.
Wifi sometimes may be inconsistent if your connection is poor and 4G cellular connection is good. Calls are also clear enough to be heard and let's forget airdrop which is insane on this device.
Camera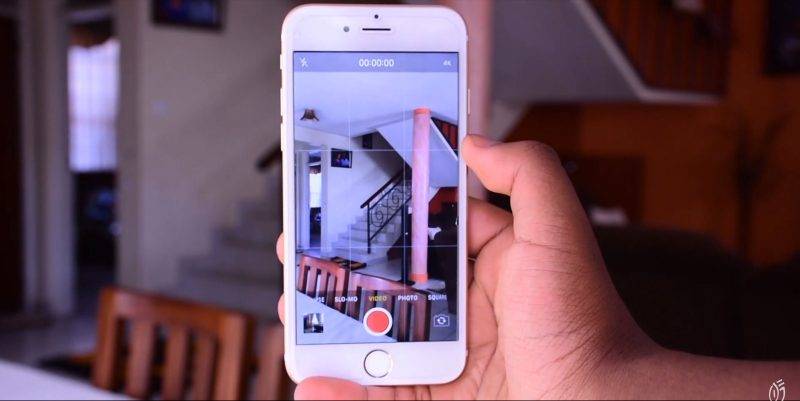 One of the best parts of this phone is the camera. Pictures from this phone are stunning considering how old the device is. The pictures have a nice amount of dynamic range, exposure is on point and also the picture's colour science is almost lifelike, so your images will be looking so natural with this camera. It supports 4k video recording but for those who have 16GB models, its advisable to turn off these features because of how large 4k files are. It also has slow-mo recording, up to 240fps but in 720p which is absolutely awesome.
Video quality is top notch although It doesn't have OIS unless you have the plus version and I like the way the camera exposes details very well and also how smooth it transits its focus on close objects and not forgetting the colour reproduction. The front camera is still decent at 5MP and it also has a selfie flash that illuminates your face by maxing out the brightness of the screen. The results are ok but pictures tend to be on the softer side. It records in full HD which is nice features for the vloggers.
Here are a few image samples:




The Tipping Point
Jumping into the conclusion, I can comfortably say this phone is worth a pick up in 2019. Picking up its successors is definitely a wiser decision but in case it worries you about digging your pockets deep enough, this is your definite pick.