In the recent past, HMD was released quite a number of devices under the Nokia brand, devices that have actually created buzz in the smartphone world in one way or the other. However, this ever-growing list of smartphones has not come without a price – too many phones with similar names.
Despite the jargon going on with the Nokia smartphones, HMD seems totally unbothered as there's a rumour that the company is already working on a Nokia 8.1 Plus. Well, at least we know that the plus in the name means we get minimized bezels as it has been the case.
However, the most special thing about Nokia 8.1 Plus is that it is alleged to come with a punch hole display. This rumour is not at all impossible and does carry some credibility seeing that the source is OnLeaks – a rather reliable source of smartphone leaks.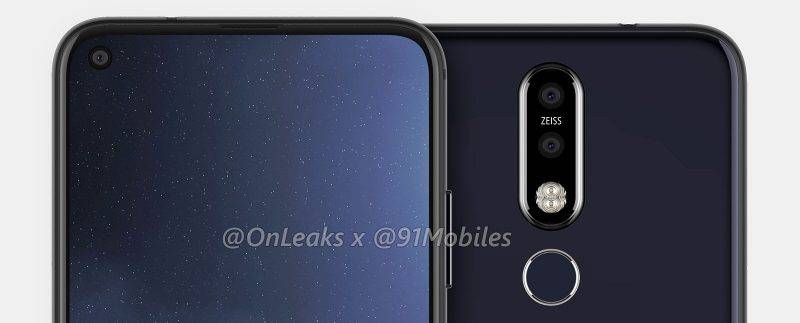 Aside from the physical design, the leak is fairly barebone as there's no information on the specifications of the device but at least we can tell that it is an Android One device and carries dual Zeiss lenses on the back. Admittedly, this punch hole display design is far much more attractive than the notch design as there's actually more screen than a forehead to play around with.
The punch hole display will definitely be a trend of 2019, replacing the blocky notches that we so much love to hate. So far, Huawei, Samsung and Motorola have jumped on the trend albeit only Huawei have an actual device in the market under their sub-brand Honor. Despite these new holes, Android's software does not yet support such a disformity. It is only with Android Pie that Google added support for the notch and now manufacturers have moved away from this black sheep in favour of a more likeable but still OCD-triggering design.