At one point or another, if you were looking to buy a product with the best deal online, you probably found yourself on the eBay website. However, you weren't sure how to get your item shipped to Kenya. Buying products internationally has always been a tricky situation. You may have experienced issues such as; the item not being available to be shipped to Kenya, distrust in international shipping or losing the package.
However, shopping from eBay is not as difficult as it may seem. This article will show you a step-by-step on shipping from eBay to Kenya.
Step 1: Open an eBay account
Go to the official eBay website and register your account. The only details required are your name and email address. Alternatively, you can register through your Facebook and Google accounts. Creating an account is FREE. However, to make a purchase, you must enter your contact information.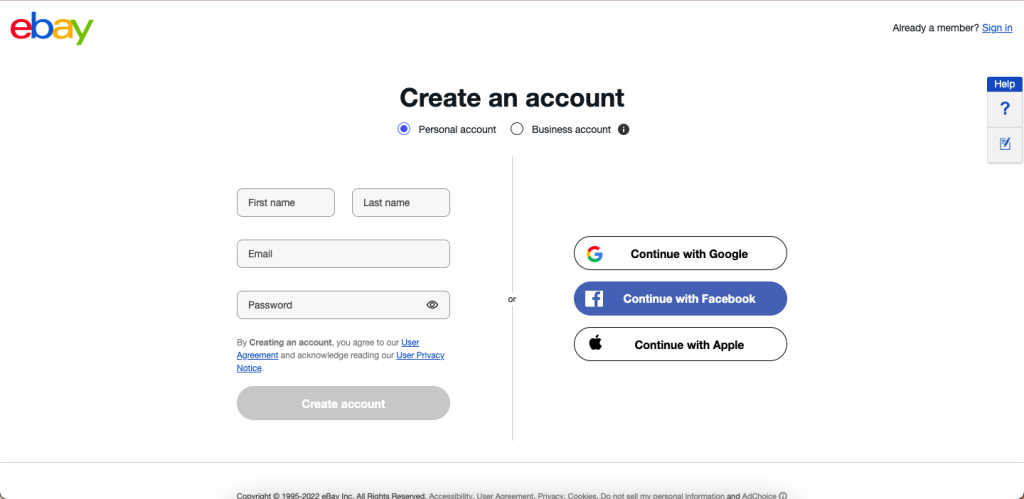 If you already have an account, you can log in.
Step 2: Search for the items you need to purchase
After signing up, you can now search for your desired product. There are 2 ways to search for products: by using the search feature and by shopping by category. In both options, the user can filter down their search by brand, price, item condition, colour or product specifications.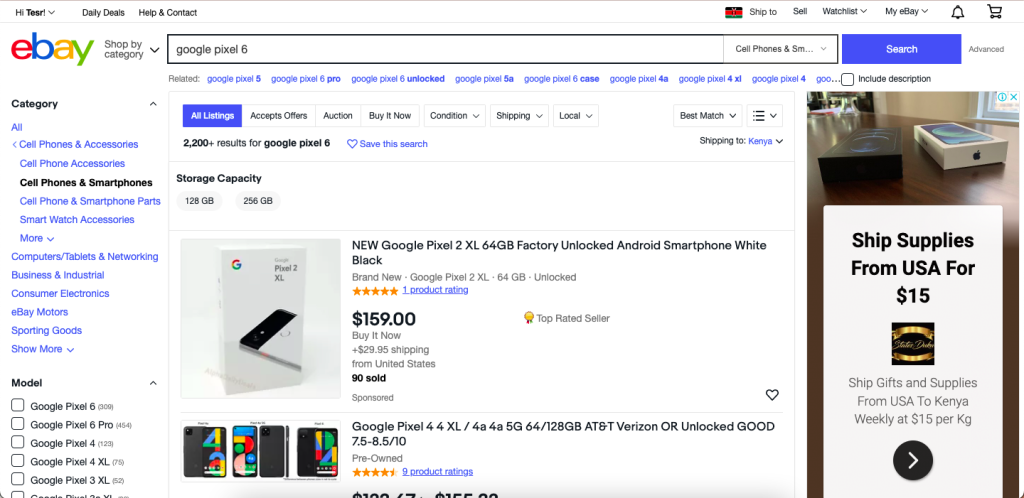 Step 3: Select the product
Now that you have filtered the results and found the product that meets your desired specification select it.
Step 4: Read the product details and description
This is one of the most crucial steps to ensure that you choose the best product possible. It's important to read through the product listing description thoroughly. This ensures the seller's product meets your requirements and gets general product information.
Pay attention to the item description from the seller in the listing. The seller should list extra details like the product's condition, package contents or any other relevant information that may be important to help you make a proper decision on your purchase.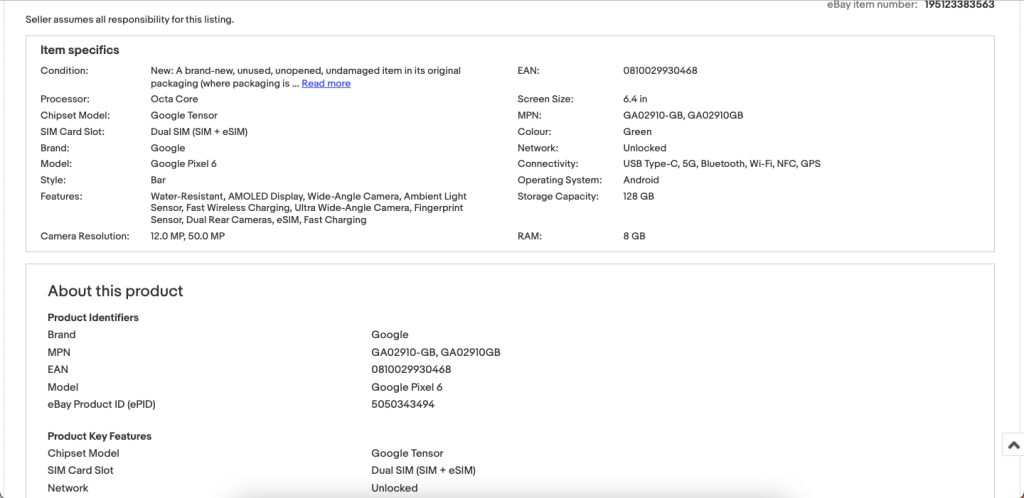 Reading reviews is the deal breaker when it comes to determining the seller's eligibility. Be sure to check what other customers have to say about the product or their experience with the seller. Ensure the seller has more positive reviews than negative. This shows that the buyers experienced good service from the seller.
Step 5: Checkout and Enter your shipping address
Once you have found the product to purchase, you will begin the checkout process, where you will be required to enter your shipping address, that is, where you would like your product delivered. This is where the shipping companies come in.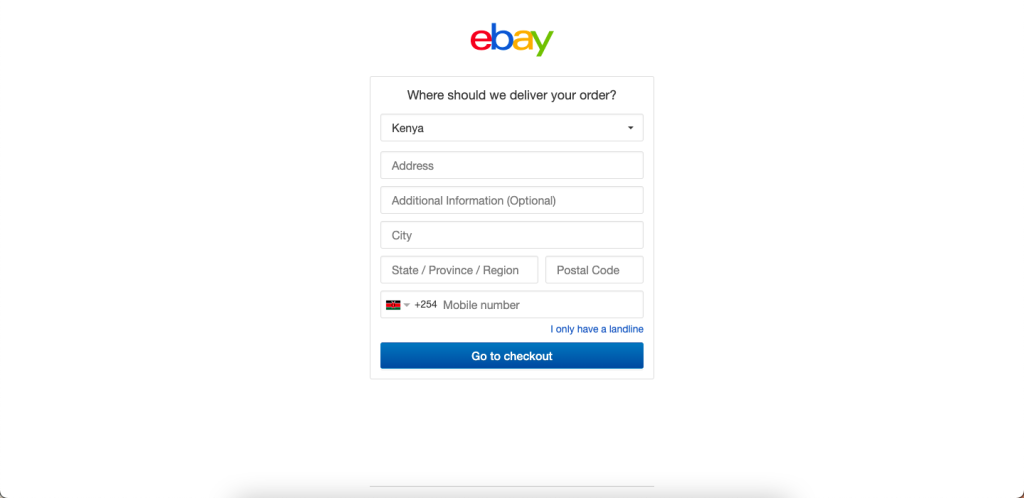 Most of the products from eBay don't directly ship to Kenya. These shipping companies have warehouses where you get your own forwarding address to send your products to, and they ship them at affordable prices. Some of the top shipping companies used in Kenya are Savo Store, Kentex Cargo, and States Duka.
Some of the companies are country-specific, like the US or UK, and the shipping time varies, so ensure you check which one suits your preference.
Step 6: Make your purchase
If you are satisfied with the product and all the relevant information the seller provides, you can safely make your purchase. There are 2 payment methods you can use to pay for your product: M-Pesa Global Pay and PayPal.
M-Pesa Global Pay is a very efficient mode of payment because Safaricom customers can shop globally using funds in their M-Pesa wallets.
PayPal is also another mode of payment that you can use.
eBay has a Money Back Guarantee, a method of protection that guarantees to refund your money in case the product purchased isn't up to your standards or the product purchased is not similar to the one listed.
Step 7: Sit back and wait for the package
All you do now is play the waiting game. The package will be shipped, and the respective shipping company will contact you.
Step 8: Leave feedback
Leaving feedback after the completion of a transaction is important as it lets other buyers know if the seller is reliable.