Redmi has announced a new milestone in the fast-charging race. The company has unveiled its new 300W fast-charging technology that can power up a phone in just under five minutes. They used a modified Redmi Note 12 series phone to show the tech. They equipped the phone with a 4,100mAh battery instead of the regular 4,300 mAh battery.
New Redmi 300W Fast-Charging Tech
Redmi modified the battery materials and charging structure and included over 50 safety protection items in the Double GaN adapter to achieve this milestone. The final result was impressive. The Redmi phone got to 50% charge in under three minutes and a full 100% charge under five minutes.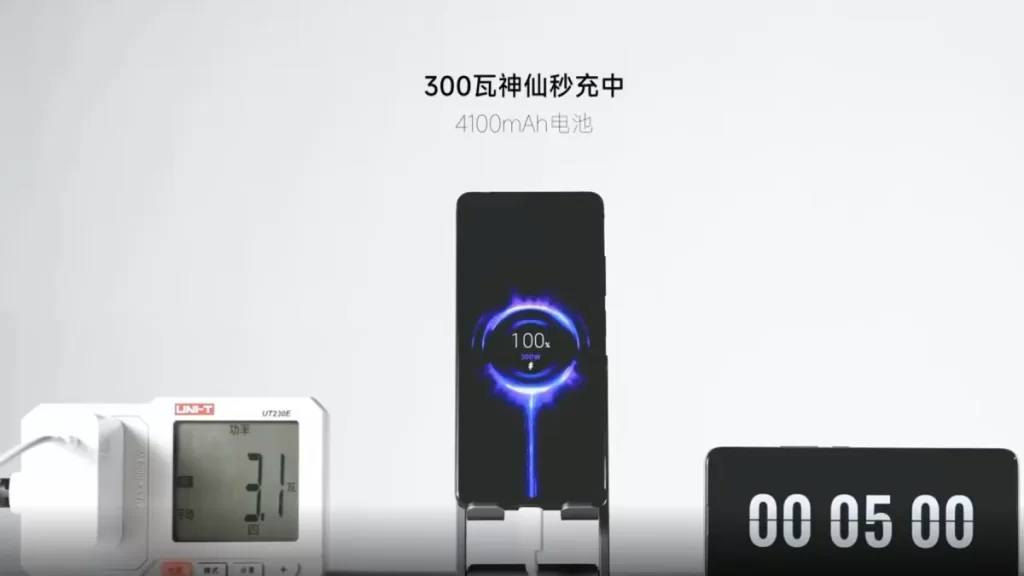 A video of the technology shows that the phone peaks at 290.6W charging speeds, just shy of the 300W target. Still, it is a remarkable achievement. The company beat its previous record of charging the Note 12 Discovery Edition in nine minutes at 240W. Additionally, it follows Realme's recent demonstration of a 240W fast to charge its GT Neo 5 smartphone in under 10 minutes.
We have yet to hear about any plans to incorporate it into a commercial Redmi handset. However, it's a possibility since the company previously added the nine-minute charging feature to its Note 12 Discovery Edition released in China.
As impressive as this new technology is, some experts warn that the increased charging speed may come at a cost. Fast charging can potentially shorten the lifespan of a battery and may even pose a safety risk if not done properly. We need further research to determine its long-term effects.
Despite these concerns, the demand for fast charging remains high. Manufacturers are now racing to provide users with faster and more convenient charging solutions. With Redmi and Realme leading the pack with their latest achievements, we can expect more exciting developments soon.