Black Friday, the biggest sale of the year, is happening tomorrow. This means that stores globally will be holding sales with massive discounts. From Jumia to Xiaomi to Samsung, some sales will suit your needs. However, with online shopping, some precautions are to be taken like shopping on reputable sites. But within those sites, you will always find those one or two fake sellers.
Online reviews shape our decision-making before buying a product. But what happens when the reviews are fabricated? Spotting fake reviews isn't always easy. To help you spot genuine reviews from potential fakes, here are some tips on spotting a fake review.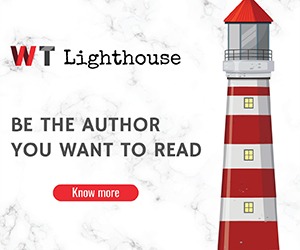 How To Spot Fake Reviews
Look out for generic reviewer profiles. If a reviewer has a very common or generic name like John Smith or Jane Doe (apologies to those with these actual names), you have spotted a potential fake. Fake reviewers usually post under fake names, sometimes with a bunch of random letters and numbers and rarely have a profile picture or use a stock image.
Look out for very positive and negative ratings. Real reviews tend to balance pros and cons a bit more and include specific details of the actual product. For example, they could say 'the plastic on the phone case is slightly scratched but the grip is great'.
Extremely personal stories and details. Reviews that have generic reviews like 'This product changed my life!' are mostly fake. Most people are not that strongly opinionated about random products online. Others go to the extremities of saying things like ' I was feeling down when my pet died then I found this product and I can't believe how amazing it is!' These personal stories are meant to tug at your heartstrings to make you more inclined to buy the product. However, good reviews don't focus on the reviewer, the main focus is the product.
Spam of reviews within a short period. Fake reviews tend to be published in bulk over a short period. Sometimes in 24 hours. Usually, several 5-star reviews that just say 'works great!' should be considered suspicious.
Check the spelling and grammar. Sometimes sellers outsource their fake reviews to content farms where people who aren't native English speakers write reviews. The result is fake reviews with misspellings and poor grammar. If you read a review and it doesn't sound natural, it could be a fake.
Are Online Reviews Trustworthy?
While reviews can let you see what real people think of a product, not all of them are trustworthy. Keep the above tips in mind before making a purchase.