Mobile money has spread its roots deep in Kenya, with almost every payment countrywide now possible through M-PESA by Safaricom. Other than making transactions easy and fast, any Kenyan can also benefit by setting up shop as an M-PESA agent. These are a company or persons allowed to offer cash deposit and redemption services by Safaricom to M-PESA Subscribers.
M-PESA Super-Agent
The following are the requirements for an authorized M‐PESA Super agent.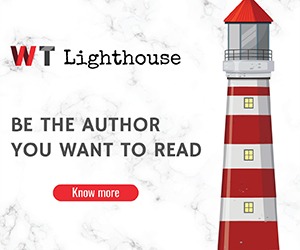 Minimum Agent Outlets
Prospective agent must be registered as a LIMITED company or equivalent with at least 3 outlets ready to

M‐PESA under the company names.

The company MUST have traded for a minimum period of 6 

months.

Proposed outlets shall be audited before the commencement of business. 

Only applications for outlets in opportunity areas will be considered.
Minimum M-PESA Cash Investment
An agent MUST invest in the following amounts:
KSh. 100,000 per outlet for float.

KSh. 100,000 for SIMEX (SIM replacement cards).

KSh. 100,000 per outlet for additional outlets for float.
Successful agents will be required to deposit this money within one month of signing the contract, failure to which the contract shall be revoked.
 Sub-Agent
By acquiring an aggregated M-PESA line, you can also become an M-PESA agent. This means having to get an M-PESA line from an already registered company at a small commission per month. They will lease you an M-PESA line and you'll share the profits each month after Safaricom pays you. It is much easier and better to go with this option, and it takes less than a month to get started.
The easiest way to get an authorized and registered Safaricom Dealer is by visiting any Safaricom Shop near you. Request for a list of all Safaricom Authorized dealers around your area.
To become an agent, you are required to meet the following requirements;
Pay for the amount charged by the Safaricom MPESA Dealer to acquire the Sub-agent Aggregated Till Line

As an agent, you are required to maintain a minimum float of Ksh. 30,000 for the M-Pesa Till line.

You will be required to provide your details such as your full name, national ID and contact information, etc.

A certificate of good conduct and ID of the operator should be provided

The details of the business including the name should be provided.
Key tasks of an M-PESA Agent
Registration of M-PESA customers

Depositing cash into registered customers' M-PESA accounts

Processing cash withdrawals for registered M-PESA customers

Processing cash withdrawals for non-registered M-PESA customers

Customer education

Compliance with Safaricom AML & KYC policy

Compliance with Safaricom business practices

Branding of their outlets as per provided guidelines