Looks like this is the year many a startup are either achieving their goals or shutting down their offices. The latter goes for Kenyan E-commerce startup SkyGarden. According to Tech Crunch, the SkyGarden may shut down on October 16 after failing to close a round of financing.
The startup has been around since 2017 and has thousands of small and medium-sized businesses selling through its online marketplace. Looks like they were on track to be the next Jumia and dare I say it, Amazon. So, what went wrong?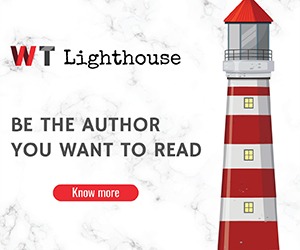 SkyGarden Set To Shut Down – Another Startup Down
An insider told TechCrunch that the startup's co-founder and CEO, Martin Majlund, sent termination notices to employees earlier this month after a town hall meeting. There he revealed that the company was running out of money and will close down on October 16.
According to the CEO and unlike Kune Foods, all hope is not lost. He notes that while the startup is facing a cash crunch, Sky.Garden is still in talks with investors and potential buyers in the hope of saving it from collapse.
"Sky.Garden Limited is still solvent and operations are still ongoing. We are in dialogue with potential investors and acquirers but we have to be diligent about doing things the right way. We chose on September 16th to give our staff 30 days' notice while working on our opportunities, says the CEO
What Went Wrong?
Open Startup, recruit some coders, win investors, get series A and B funding, run a few months, and declare insolvency. This seems to be the track record for most startups and the story seems similar to what's happening at SkyGarden
It's not clear how much the company was making in revenues but they had a lot of funding to start. Sky.Garden raised $4 million in a Series A round of funding last year, bringing the total amount it had raised from VCs to $5.2 million. With only 46 employees as per LinkedIn, it does not look like money is the issue.
As for what went wrong, the CEO goes on to blame the tough economic period that has been 2022. He notes that the rising prices, inflation, war in Ukraine and increased interest rates have made the venture capital space very challenging. Especially being a B2C eCommerce business.
A quick search shows that the SkyGarden website is still up and running. We are not sure what will happen after October 16th but all we can say now is it's not looking good bruv.
One of the Founders now runs a gym or something in Nanyuki!!! The Kenyan start up scene is an active Crime Scene !!!!

— Duncan mulei (@ifixphonesfast) September 29, 2022