iOS 16, Apple's next major operating system for iPhone, was unveiled yesterday at the WWDC 2022, Apple's annual developer conference. The new update set to be released later this year brings improvements to many apps. From the range of features, we were particularly impressed by 2 major iOS 16 features that will roll out, the customizable lock screen and the updates to Messages.
iOS 16 Features
Customizable Lock Screen
The 'biggest update ever to the lock screen' has a completely new look. You'll be able to customize your lock screen by tapping in any area to choose new styles, color filters and the font for the time. You won't also be limited to just one lock screen either. Just like creating the watch face of the Apple Watch, you can swipe between different lock screens, so you can have access to different widgets based on your needs.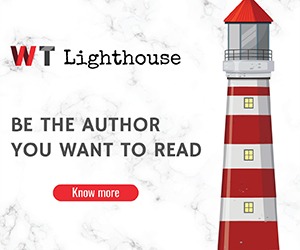 This update is an interesting concept because, if you're just like me, who changes their wallpaper and lock screen constantly, having a fresh look on your phone makes you feel better. It also makes you feel as if you have a new device in your hands.
Updates to Messages
On Apple Messages, you now have the option to "Undo Send" to delete those embarrassing messages you accidentally sent. If you have a typo in your message, there is an option to edit the message just like the social platform Telegram. It will also show that the text has been edited. Using this feature will allow users to edit only within 15 minutes of sending the message.
As much as this feature is top-notch to quickly get rid of typos, there are those users that could use the edit feature with malicious intent. Here are tweets on the reaction to this feature.
All I'm going to say is iOS 16 allowing you to edit or unsend messages sounds great until someone is using it to actively gaslight you.

— I really look at yall like my avi (@AntiHER06) June 6, 2022
iOS 16 means you can now unsend messages so when u sending those paragraphs at 3am, no you didn't

— aunty helen (@sail0rg00n_) June 7, 2022
We can finally unsend messages on iMessage??? bro i'm gonna be unstoppable. 😂 iOS 16

— Rez_Lizard (@Rez_Lizard) June 7, 2022
What devices support iOS 16?
The iOS 16 update will be available on the iPhone 8 and later. To be precise, it includes these iPhones:
Obviously the iPhone 14 line-up
iPhone 13, iPhone 13 Mini, iPhone 13 Pro, and iPhone 13 Pro Max
The iPhone 12, iPhone 12 Mini, iPhone 12 Pro, and iPhone 12 Pro Max
The iPhone 11, iPhone 11 Pro, and iPhone 11 Pro Max
The iPhone X, iPhone 11 XR, iPhone XS and iPhone XS Max
Yes, no 6 and 7, just the iPhone 8 and  iPhone 8 Plus
Also, the iPhone SE (2020) and iPhone SE (2022)
If you have any device other than this, your luck just ran out.