Snapseed vs Lightroom, which mobile photo editing app should you use? These mobile apps offer the flexibility to edit photos with features such as cropping, filters, fine-tuning and more. Editing a photo gives a photo a more professional look. Most people are confused about the choice between the two mobile apps. Let us help you clear all your doubts about the difference between Snapseed and Lightroom.
What is Snapseed?
Snapseed is a photo-editing application for smartphones. It is developed by Nik software company and owned by Google. The app is available on Android and iOS.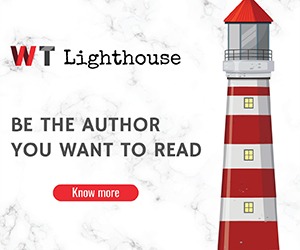 What is Lightroom?
Lightroom Mobile is a mobile application that offers many great tools to start editing on the go. The app is available on Android and iOS, offering free and premium tools.
Snapseed vs Lightroom Differences
Interface
Snapseed has a simple & minimal interface which makes it easy to use for any beginner. The tools are in the tools menu. The style tab contains some of the pre-made styles.
Lightroom has a dark theme. All the editing tools are at the bottom of the display. Photo information, help, ratings, share and delete options are at the top of the screen.
Editing Tools
Snapseed offers 29 tools and filters. The tools include features such as cropping and rotating, as wee as more complex ones like Tonal Contrast. It has non-destructive editing capabilities similar to Lightroom, but it comes with a few extra features that sets it apart from Lightroom. You can create styled text with 38 predefined styles and use a variety of brushes for varying effects. It is ideal for basic photography editing.
Lightroom offers a greater selection of options . Lightroom's editing capabilities are more detailed like the HSL feature which is not available on Snapseed. It also has an option to upload presets which you can use on your photos for a consistent ook which is a plus.
User Experience
Snapseed is straightforward to use. This app is an excellent choice for beginners.
Lightroom is a more advanced photo-editing application but with a bit of practice, you can quickly get the hand of it.
Pricing
Snapseed is absolutely free to use.
Lightroom Mobile is free, however, you pay for some features like healing. If you paid for the PC version, you don't need to pay seperately for mobile.
Conclusion
If you are still not sure on what to pick, let me help you make the final verdict. For a beginner in photo-editing, you can use Snapseed. If you have a background in photo editing and understand various editing tools, Lightroom is the perfect choice for you.