The ICT Practitioners Bill in Kenya has recently passed the third reading of parliament and awaits the President's signature. The Bill, which seeks to introduce strict regulations to the ICT sector, has faced quite an outcry. If the President signs it into law, it will set several standards for ICT practice in Kenya.
However, the tech community is now threatening to either work remotely for international firms or relocate if the ICT Bill becomes law. Most practitioners and stakeholders who enjoy a self-regulating environment feel stiffed by the Bill. Because of low barriers to entry, the IT industry has always attracted any person with an interest in that field.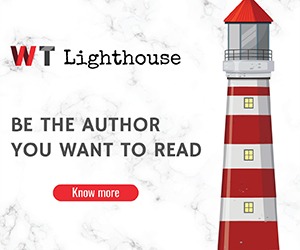 As per the ICT practitioners' Bill, I'm unqualified to be an IT practitioner. Which African countries should we consider migrating to? Says Sam Gichuru.

Sam Gichuru is the Founder & CEO of Nailab, one of Kenya's leading business incubators.
It is stakeholders like Sam, who have provided an enabling environment for many others who have ventured into ICT. Notable and successful startups, developers, and practitioners have been through Nailab and many other such accelerators. However, as per the new Bill, they are not counted as ICT practitioners.
Approximately 40 percent of software developers now have university degrees, while the rest have gained the skill through other means.
Once the ICT bill gets approved by the President, the first thing I will do is accept a relocation offer to Europe, something I have been very skeptical about, or relocate to Rwanda

— Novak (@NdemoKelvin) June 10, 2022
#KillICTBill! Kenya ICT Practitioners Cry
The ICT bill seeks to establish an ICT Practitioners Institute for training, registration, licensing, practice, and setting standards for ICT professionals in Kenya. Additionally, the Institute will also issue annual licenses to the practitioners at a fee.
This is the third time they sponsored the bill in parliament, after being shot down in 2016 and 2018. One of the key requirements stipulated for registration was a University Degree from a reputable University. Back then, Cabinet Secretary Joe Mucheru of the Ministry of ICT was ahead of things. He said that if enacted, the Bill would cause duplication in regulations already available.
This time around, the CS seems to be caught off-guard.
"This ICT Bill is a private member's bill. As a Ministry, we continuously fought against this bill in its various forms. The political season comes with all manner of surprises including failed assurances by the people responsible. I will do my part to safeguard our thriving sector." CS Mucheru on Twitter
Kenya's position as a tech stronghold in Africa has earned it the moniker "Silicon Savannah". However, if this kind of gate-keeping from the government happens, stakeholders feel the economy will hurt immensely. Kenya ICT Ecosystem Stakeholders (KIES) estimate that close to a million people will be jobless if the bill becomes law.
"The proposed legislation is not only unconstitutional but also threatens the gains made in the growing and dynamic sector, including job creation for millions of youth, revenue generation, and direct foreign investment, investments through SMEs and Start-ups." KIES through a letter to the President.
All eyes (or web-cams?) on President Uhuru Kenyatta now.