Instagram has become one of the leading social media platforms today. Many people are using this platform for establishing their brands and for promoting their products. Social media marketers use different promotional plans and marketing ideas to improve your account reach. This helps you to gain popularity on Instagram. Every day new brands emerge in the market and the competition gets tougher. Surviving in this race and being ahead of everyone is necessary. Here are 5 Instagram Facts Every Marketer Should Know
In order to do that, improving your presence on Instagram and using marketing ideas is not enough. Instagram provides statistical data, user information, and Instagram facts every year. These details are extremely helpful for all social media marketers and promotion agencies. An individual can perform better using these pieces of information and can help his clients achieve their goals.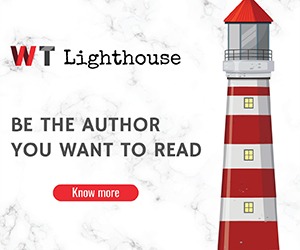 We bring you the list of 5 Instagram Facts Every Marketer should know. 
Instagram has more than 1 billion worldwide users. Most of these users are active and over 500 million people use Instagram daily. It has become a widely used platform used for sharing information, photos, videos, and different types of content. It has a huge potential to provide organic growth. Besides this brands or influencers also buy followers on Instagram to increase their reach. 
Instagram experienced a huge increase in the number of users in the year 2020. It has been observed that 70 percent of Instagram users are teenagers. The user data says that the users are mostly below the age of 35. These young crowds are most likely to buy goods online and follow brands. Hence brands should focus on keeping these teenagers as their target audience. 
Hashtags have become the key tool for marketing and hold a lot of power. These hashtags are being used widely and are a source of increasing traffic. Studies show that an average post has around 10 hashtags connected to it. Instagram suggests that a post should have a maximum of five-six hashtags. 
It is not about the number of hashtags you use, it is about the popularity. Find the most followed hashtags and use them in your posts. Excess use can result in lower engagement with the content. Hence find the perfect balance while using hashtags.
Content is the key to success. Brands should deliver top-quality content to gain recognition. A brand can improve its online presence and grow faster. The engagement differs according to the type of content. Studies show that video content has a 1.45 engagement rate and photos have a 1.74 engagement rate. 
This indicates that photos are a better way of marketing and catch more attention when compared to video content. The best are carousel posts with a 1.94 engagement rate. These engagement rates are organic. The organic post reach has reduced recently because of the increased number of users. 
These engagement rates can be improved using paid promotion. Stories are another great way to gain popularity on Instagram. More than 500 million users view stories daily. If you want to have a more regular online presence, then story is a great option.
It has been observed that users tend to follow their favourite brands. Statistics show that half the users follow at least one brand. If an individual finds something appealing in the content, they immediately follow the brand. 
This has resulted in increased brand engagement and growth statistics. This indicates that there is a huge scope for growth on Instagram. If brands post informative, entertaining, light-hearted, funny content then their following will increase. 
Instagram keeps on developing its social media platform. They keep on adding interesting new features like stories, IGTV, reels, stickers, etc. Instagram has allotted a huge budget for marketing and advertising. 
They have promised their users the best service and are planning to add more features in the upcoming years. This development has led to a huge growth in the number of users. The platform is going to become the best marketing tool and the marketers should look forward to all these new advancements.
This was the list of 5 Instagram Facts Every Marketer Should Know. Understanding statistics and studying patterns is the core of marketing. These facts will help you use your marketing skills to the best advantage. If you like the article, save it for future reference. We hope this article helped you gain useful information. Also, do not forget to visit our website for information on different interesting topics.
DISCLAIMER: This article is a sponsored article and does not substitute for professional advice or help. Any action you take upon the information presented in this article is strictly at your own risk and responsibility.
Feature image by Souvik Banerjee on Unsplash