May has long been designated as Mental Health Awareness Month. Mental health is a topic that should be discussed throughout the year. Understanding issues such as anxiety, depression and burnout can be an essential first step to coping through difficult times, and or helping others during the same. A great resource to expand your understanding is by reading books. There are so many books available that can help you handle different aspects of mental wellness.
Here are 5 books that you can read that can help improve your mental health.
The Lonely Stories: 22 Celebrated Writers on the Joys & Struggles of Being Alone, Edited by Natalie Eve Garrett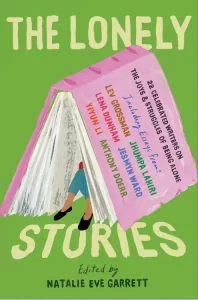 Thoughtful and affirming, this collection of essays about the joys and struggles of being alone illuminates an experience that is rarely openly discussed. A collection of essays about the joys and struggles of being alone by 22 literary writers including: Lev Grossman, Jhumpa Lahiri, Lena Dunham, Jesmyn Ward, Yiyun Li, and Anthony Doerr.
Maybe You Should Talk to Someone by Lori Gottlieb

Maybe You Should Talk to Someone is rev­olutionary in its candor, offering a deeply per­sonal yet universal tour of our hearts and minds and providing the rarest of gifts: a boldly reveal­ing portrait of what it means to be human, and a disarmingly funny and illuminating account of our own mysterious lives and our power to transform them.
Can't Even: How Millennials Became the Burnout Generation by Anne Helen Peterson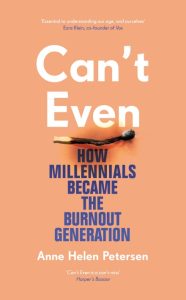 Do you feel like your life is an endless to-do list? Do you find yourself mindlessly scrolling through Instagram because you're too exhausted to pick up a book? Are you mired in debt, or feel like you work all the time, or feel pressure to take whatever gives you joy and turn it into a monetizable hustle? Welcome to burnout culture.
Cleaning Up Your Mental Mess: 5 Simple, Scientifically Proven Steps to Reduce Anxiety, Stress, and Toxic Thinking by Dr. Caroline Leaf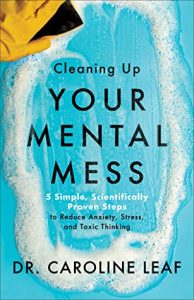 Backed by clinical research and illustrated with compelling case studies, Dr. Caroline Leaf provides a scientifically proven five-step plan to find and eliminate the root of anxiety, depression, and intrusive thoughts in your life so you can experience dramatically improved mental and physical health. In just 21 days, you can start to clean up your mental mess and be on the road to wholeness, peace, and happiness.
Healing the Trauma of Abuse: A Women's Workbook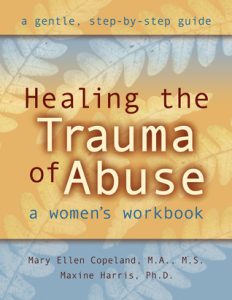 Trauma can turn your world upside down; afterward, nothing may look safe or familiar. And, if you are a woman, studies show that you are twice as likely than your male counterparts to suffer from the effects of a traumatic event sometime during your life. Whether the trauma is physical, sexual, or emotional, these events can overwhelm you, destroying your sense of being in control and altering your attachments to others. If left unaddressed, the resulting psychological trauma can lead you to a wide range of destructive symptoms like anxiety, depression, substance abuse, phobias, personality disorders, flashbacks, emotional numbing, and nightmares. This book offers proven-effective, step-by-step exercises you can use to work through and minimize the consequences of a traumatic event.