M-Pesa has been coined as the future of money and rightly so. The amount of things M-Pesa has eased is immeasurable and the number of things you can do now is just staggering. Hence the need for a Super app to accommodate all the new features and categories. M-Pesa has taken the step to update its app and gift you for downloading it. We'll also talk about some of the new features that come with it.
M-Pesa App Update
First off, we'll talk about how to go about updating your app. For iOS users, it's an automatic update but for Android users, you have to uninstall and reinstall the app here.
To reduce your hassle, Safaricom says customers who uninstall and reinstall the app will also get 500MB of data right after installation. A good deal in my books.
Now let's take a look at the changes. Before, the app had a very casual homepage showing only ways to pay, your balance and the amount of money you have spent during the week. This was obviously a very simple approach to the app. A good start in any sense as seen in the images below.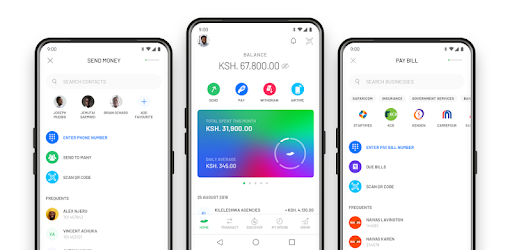 Now the app looks a bit better with a new frequent services tab, categories tab and services tab. This will make it easier for you to access your frequent or favourite apps without having to g through too many pages.
This will be accompanied by additional supporting messages that are focused on the specific mini-apps that are new or receiving updates and various discounts and offers. The Pay Bill page also now features a popular bills section so you can quickly find a common bill other users pay to.
We'll continue to review the app and give a full diagnosis of what we think and what our favourite aspects are. Till then, tell us what you think