The Good
Affordable

Long battery life

Easy to carry
The Not So Good
Lack bass

No wear detection
OPPO has been quietly pumping out more and more wireless earbuds ever since the original Enco W31 that we so much loved. In this review, we'll be looking at the latest true wireless earbuds from the company, OPPO Enco Air. These Airpods-esque earbuds are retailing at KES 7,999 – not cheap but also a good price point not to have too many compromises. With that said, let's jump right to it:
What We Like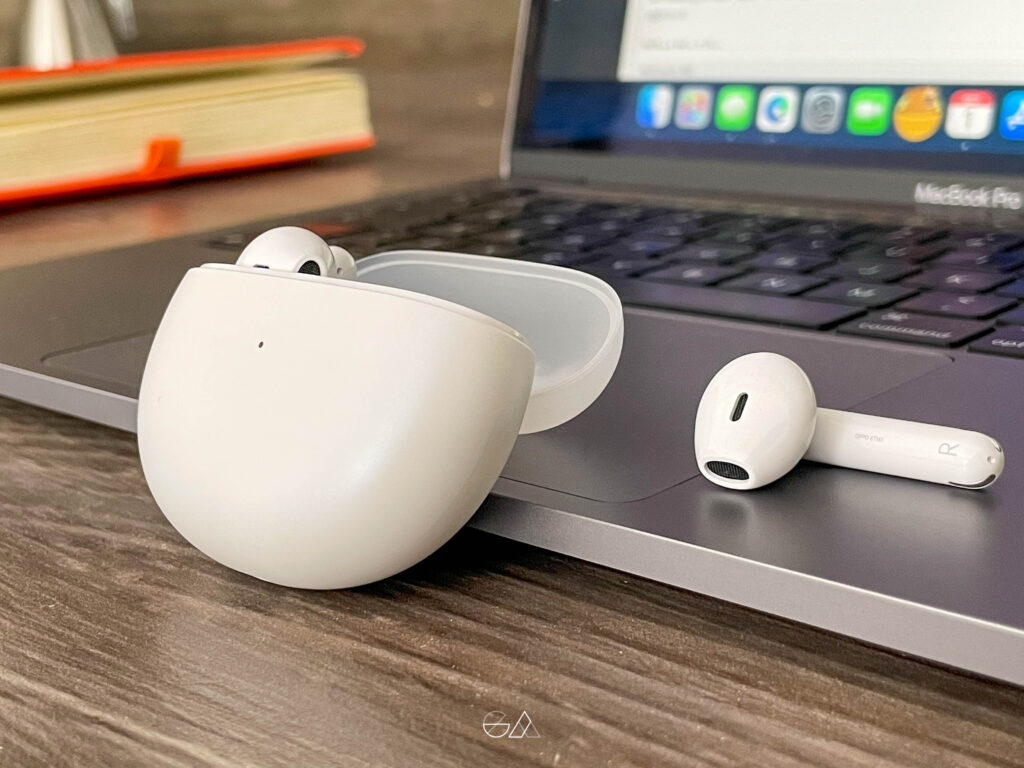 Battery life – One thing we appreciate about OPPO Enco Air is its awesome battery life. The buds are rated to last at least 4 hours on music playback before they die on you. And despite having such an impressive endurance rating, the included charging case can juice up the buds up to 5 times from zero to full, giving a total of around 24 hours music playback.
Touch controls – Who doesn't love quick controls on their gadgets, especially wireless earbuds. The Enco Air allows you to get some functions done by simply touching on the stem of the buds. The functions of the touch controls vary from double tap for next track or to answer and end calls, and triple tap for voice assistant.
The Carry Case – Apart from being able to give you 20 more hours of usage out of your buds, I find the carry case to actually be good looking. They are reminiscent of Airpods' case, and that's the situation around the OPPO Enco Air but that's not necessarily a bad thing.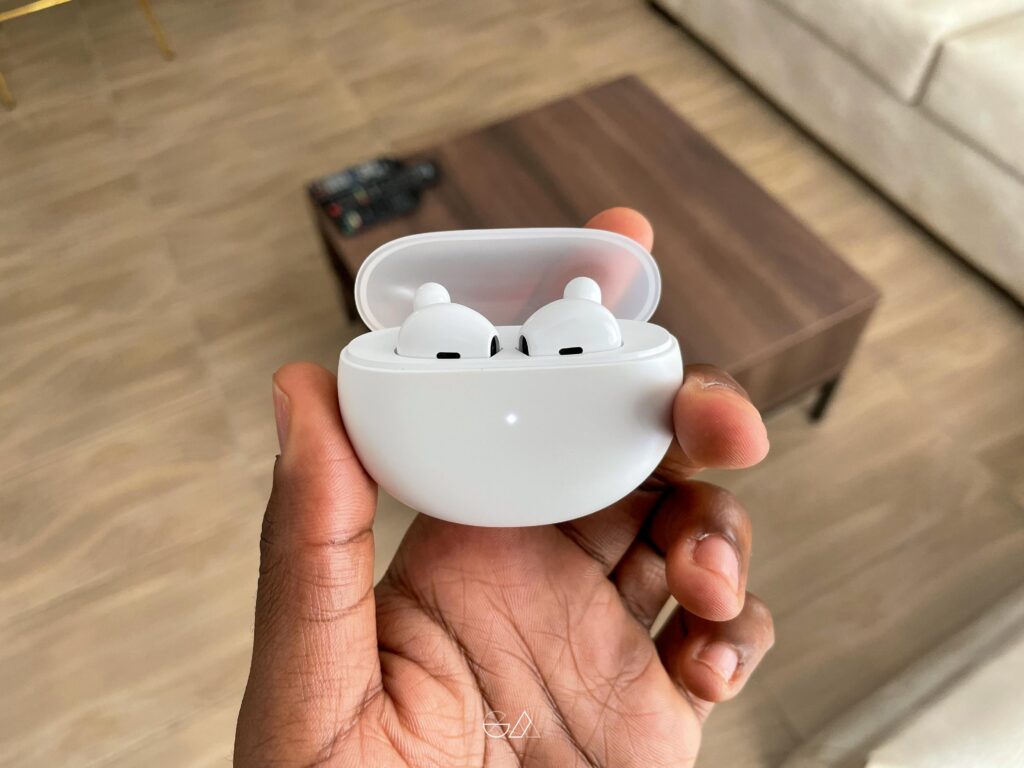 Furthermore, they aren't a blatant copy, the Enco Air carry case has a translucent case that lets you see the buds sitting pretty as they charge. Also, the case charges via USB-C, so that's one less cable you need to worry about carrying around.
Easy Connectivity – This is especially true if you're using an OPPO smartphone. Why, you ask? Because as soon as you open the carry case, a pop-up widget appears on your phone giving you quick access to settings of the buds and battery information. Those without OPPO phones, get a less exciting experience, but all in all, the buds quickly connect to your last used device as soon as you open up the case.
What We Didn't Like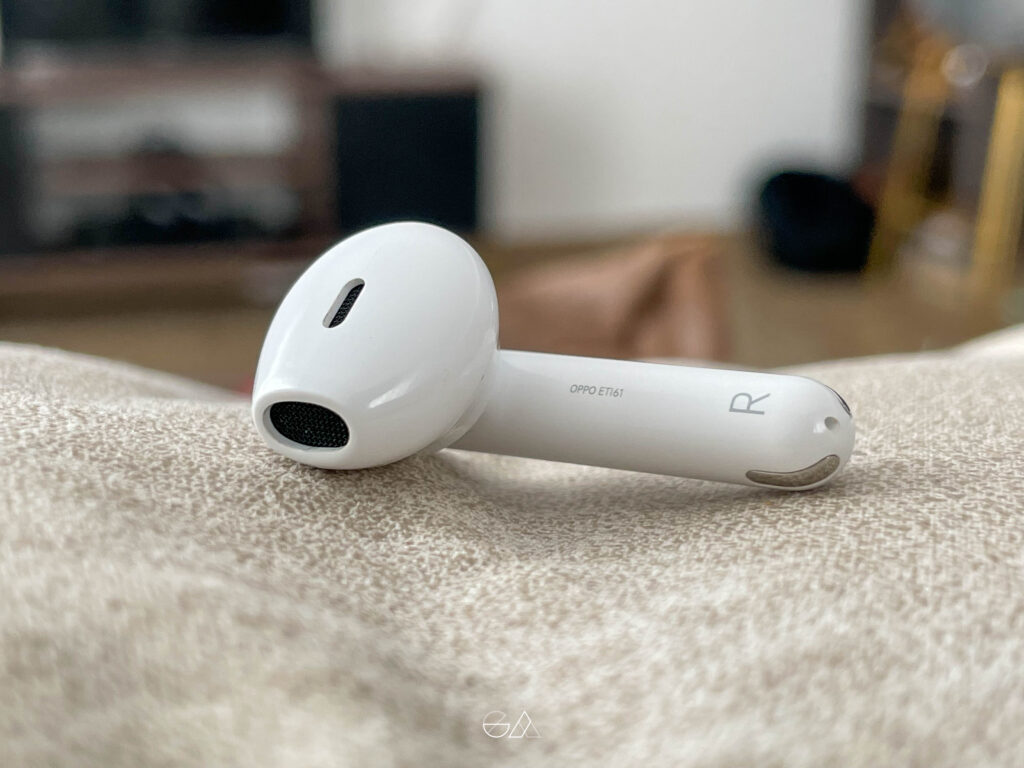 Sound lacks bass – Like I said, these buds cost 8k and that's quite on the cheaper side if you ask me. So, that means a few things had to be axed for that price to be achieved. Unfortunately, one of the main things that took a hit is the sound. No, it's not terrible but it's lacking any detail. The buds are loud and clear, you will hear all the notes in your favourite song but for those who like the vibrating sounds of Rongai matatus and their woofers, the OPPO Enco Air aren't for you. Even for the most bass-heavy song I know, these buds simply couldn't hack it. Thus the title, good for the everyday average person but not for audiophiles.
No wearing detection – This is a feature that the previous lineup of OPPO wireless earbuds have spoilt me with. The convenience of simply getting your music paused by simply removing one bud from your ear. The Enco Air don't have this function, which takes us back to the stone age where we had to manually pause songs just to hear what the person moving their lips next to our face is trying to tell us.
Conclusion, Should You Buy Them?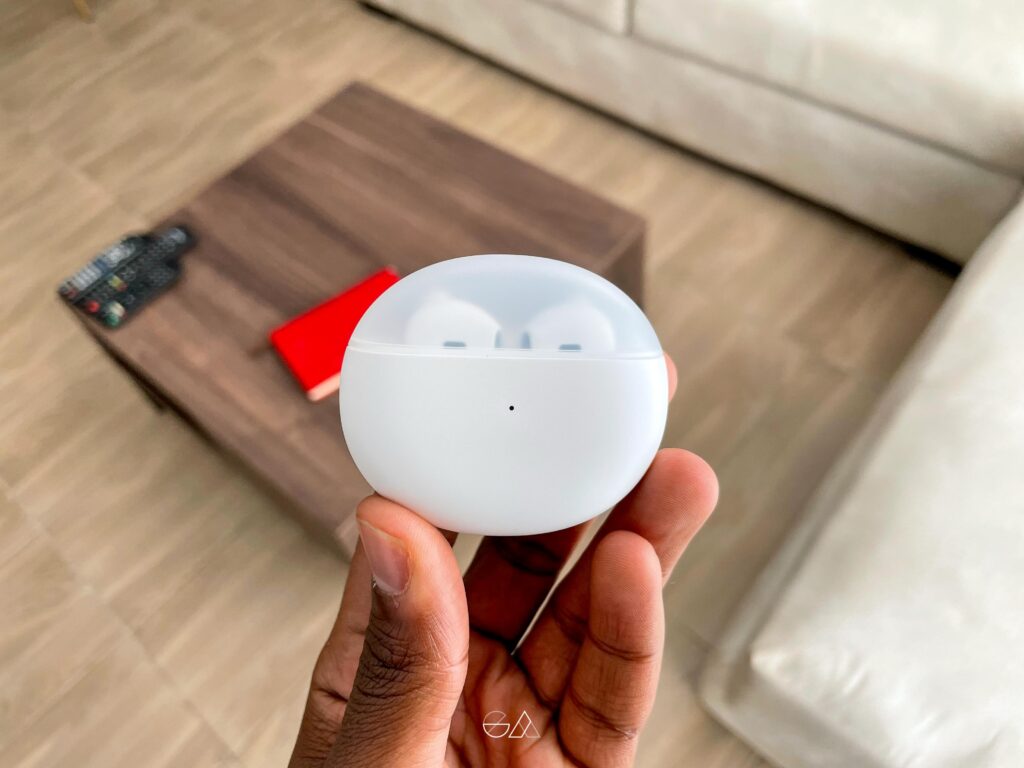 The answer to this is very straightforward. If you're in the market for affordable buds and you're not an avid user of them, they are perfect. You probably just need to listen to music on your commute or keep your colleagues from talking to you for those unfortunate enough to have gone back to the office in a pandemic, then these are the buds for you.
However, for audiophiles and those who want more out of their buds, you'll need to stop being broke and spend more money on a nice pair that meets all your unrealistic needs.