Modern cars are known to be impressively advanced in terms of technology and this makes the experience of controlling it just amazing. This is even more incredible when you consider where the automotive industry was about twenty years ago. But it seems that Mercedes Benz wishes to move even a step further in order to make it much easier for drivers to control their cars.
The German giant took to the stage at the IAA Mobility 2021 Show in Munich, Germany to display its next iteration of the Vision AVTR concept car. This prototype, whose first model was shown at CES 2020 now features tech that lets you perform certain tasks just by thinking about them.
Apparently, this is possible through a brain-computer interface device with wearable electrodes that can be attached to the back of the user's head. The device goes on to record and measure the driver's brain activity. The user then has to focus on light dots projected on the car's dashboard so the device can detect and perform the task required.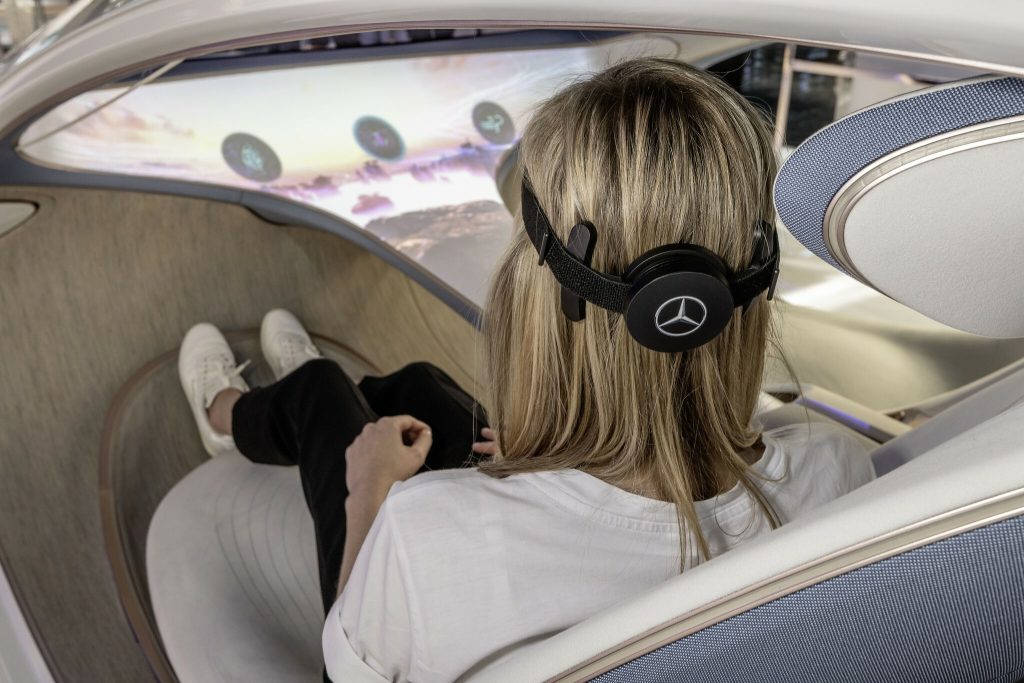 If you think this is just Sci-fi, you're far from the truth as the concept has already reached a practical stage. This is what was shown at the Mobility Show where attendants were allowed to test the tech out for themselves by visiting the Mercedes-Benz booth.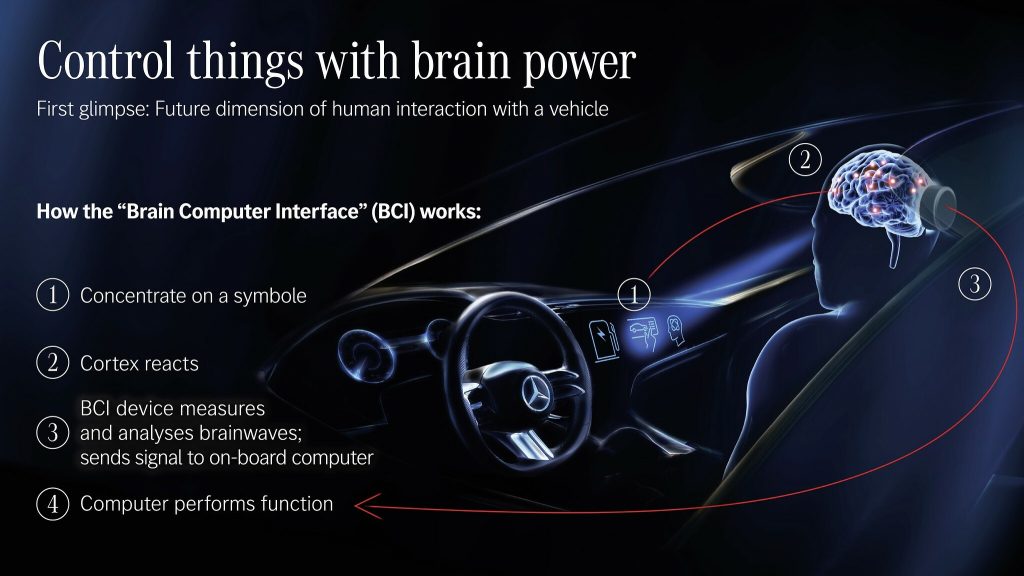 The Vision AVTR (a reference to the movie Avatar, in which the protagonists can establish a neural connection with the natural world on the moon of Pandora) is Mercedes-Benz's most futuristic concept. The car has no steering wheel, has its back covered in scaly-looking "bionic flaps," and has wheels that can rotate far enough to allow the car to move sideways, among other futuristic technologies.
Welcome to the future!