It may come as a shock to you but OnlyFans was not built for sexual content. The platform is supposed to be a content-sharing platform, where creators can share videos, photos, and even chances to chat one-on-one for a price. This came as a very vague description to most and as such users blew it out of proportion using it mainly for sexually explicit content.
Why Are They Banning 'Porn'?
The popularity of the social-media service exploded during the pandemic. Sex workers, musicians and online influencers used it to charge fans for exclusive access to photos, videos and other material. Since then, OnlyFans has attracted more than 130 million users.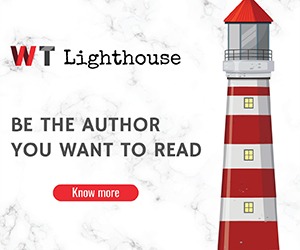 However it looks like all that stops in October. The UK-based company revealed on 19 August 2021 that it is banning the posting of any content containing sexually explicit conduct. They cite reasons for a need to comply "banking partners and payout providers". The statement reads, 
Effective 1 October, 2021, OnlyFans will prohibit the posting of any content containing sexually-explicit conduct. In order to ensure the long-term sustainability of the platform, and to continue to host an inclusive community of creators and fans. These changes are to comply with the requests of our banking partners and payout providers.
We will be sharing more details in the coming days. We will also actively support and guide our creators through this change in content guidelines.
Can OnlyFans Survive Without Sexual Content?
The OnlyFans platform has become the standard for independent creators doing adult content. Taking this down could mean the end of the company but it looks like they are willing to take the leap of faith.
As we know, for any business to survive, money most pass through its accounts. With that in mind, OnlyFans has to do whatever it takes to get backing from their sponsors and investors. Even if it means taking down their most popular stream of content.
Banks have a long history of anti–sex worker policies, going as far as to close the bank accounts of performers. Following the mounting pressure from banking partners and payment providers, this seems like a logically financial move for them. The platform is trying to raise money from outside investors at a valuation of more than $1 billion.
The fear is that the platform will fail and turn into another Tumbler but there are still creators on it who do not depend on sexual content. A year after Tumbler took a similar step, the site which Yahoo once bought for $1.1 billion, was off-loaded for just $3 million.
On OnlyFans, however, creators will still be allowed to put up nude nude content. As long as they're consistent with OnlyFans' policy. Question is, will the efforts by OnlyFans to attract more traditional celebrities keep users interested?