It's time for the tech season and the Samsung Unpacked event would be seen as the best way to open it up. Now, we are normally used to seeing the Galaxy Note launched at this time of the year. But with the lineup not showing up this year, the foldable devices seem to have taken its place. So the South Korean tech giant took to stage to unveil the all-new Samsung Galaxy Z Fold 3.
The Galaxy Z Fold 3 is designed to be not just a fancy futuristic device but a performance powerhouse. This is with the device's external and main display will both be 120Hz. To give homage to the Note, the device also packs the good old S Pen Stylus. This is reasonable especially for a device that morphs almost into a mini-tablet.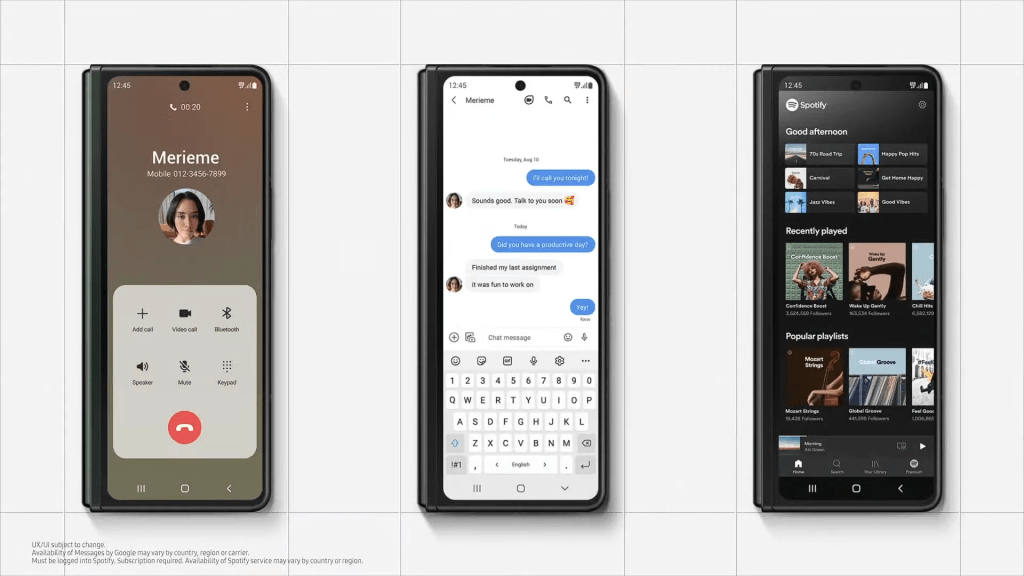 Of course, the Z Fold 3 is meant to be an upgrade from its predecessors. And Samsung did make sure to highlight that emphasising the build quality improvements that the likes of the first Fold experienced. That is not to say that it will be super perfect. But there certainly are changes that have been made.
This includes the Gorilla Glass Victus on the cover screen for improved protection. The device's hinge is also made of aluminium that Samsung says will make it 10% stronger. So, you probably will see JerryRig struggle a bit trying to tear it apart.
The entire device is also rated IPX8 for water resistance. This will let you submerge it in water for up to 30 minutes without any harm.
Internally, the Z Fold 3 is powered by Qualcomm's Snapdragon 888 alongside 12GB of RAM. The handset will also come in 256GB and 512GB storage variants.
The rear cameras are quite similar to what the Z Fold 2 has: the f/1.8 wide, f/2.0 ultra-wide, and f/2.4 telephoto cameras still use 12-megapixel sensors with the apertures remaining intact.
The main highlight with this device though is the main display's camera that has now moved from hole-punch to under-display. The selfie camera is a 4MP sensor that sits beneath the screen's pixel.
With the pixels literally lying on top of the camera, it wouldn't be ideal to use it for your Instagram photos. However, it will still be useful to use for video chats. Samsung confirmed this saying that it's best for videoconference calls. Surprisingly, the 4MP will be good enough to capture HD video.
It will only be a matter of time before the device makes its way into the Kenyan market. But like its older siblings, we wouldn't expect to be set at an affordable price at all.
So, would you get the foldable device?