Good reviews are essentially the way to my heart when it comes to purchasing items online, meeting people for the first time and even downloading apps. So when someone skims through the PlayStore and finds this 'Wazalendo App' with honestly the most vulgar reviews we have ever seen, we had to talk about it. It's quite the roller coaster. I suggest you grab your coffee now.
What is the Wazalendo App All About?
According to their bio, Wazalendo is a small scale micro financing company that's been in business since April 29, 2016. (Essentially a Loan App). Their mission is to ' ignite prosperity' rather than making huge profits.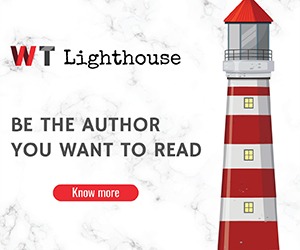 "We want to become the king of financial empowerment but we cannot achieve that goal until we empower everybody across all demographic markets in Kenya."
Up until this point, it all sounds like roses and daisies. A group for the benefit of the people. Unfortunately, that's not the case when it comes to how they treat their potential clients and customers.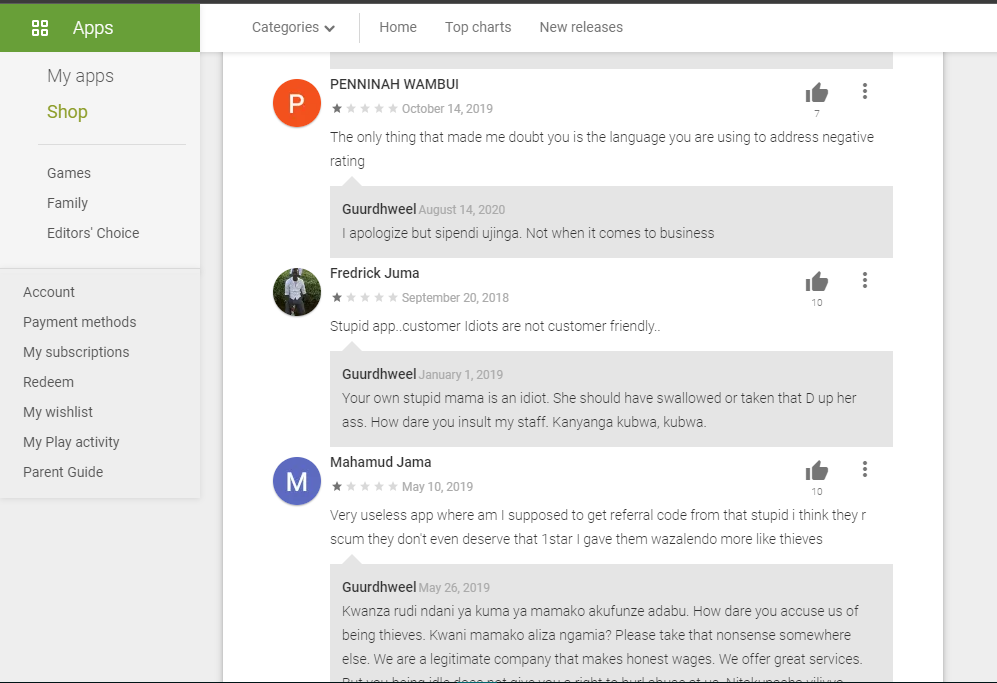 Fortunately for this particular app, whenever you look into reviews on the PlayStore, you will most likely first run into the 5 Star reviews. The good notes, positive feedback and compliments from adoring fans and loyal family members.
However, when you dig deeper, which everyone should do, you'll be met with the 'reality' that is Wazalendo. The app seems to have 4 major issues
No one can get a referral code
There are way too many steps getting you set up into the system and you have to speak to the owners directly
The loan interest is double what you borrowed. For instance, when you borrow KES 1000, you get KES 900 and pay KES 2,000
The owners
Here's the thing, most if not all apps always have an issue. Either the app itself is the problem or the user does not understand a certain aspect. That's why the review bar is there, to air out issues so that someone in a better position can help you out.
In the case of Wazalendo, they take matters to heart when you bring in negative feedback to their app. They take their time to reply to all negative feedback reviews in an utterly disgusting way. Here are some examples;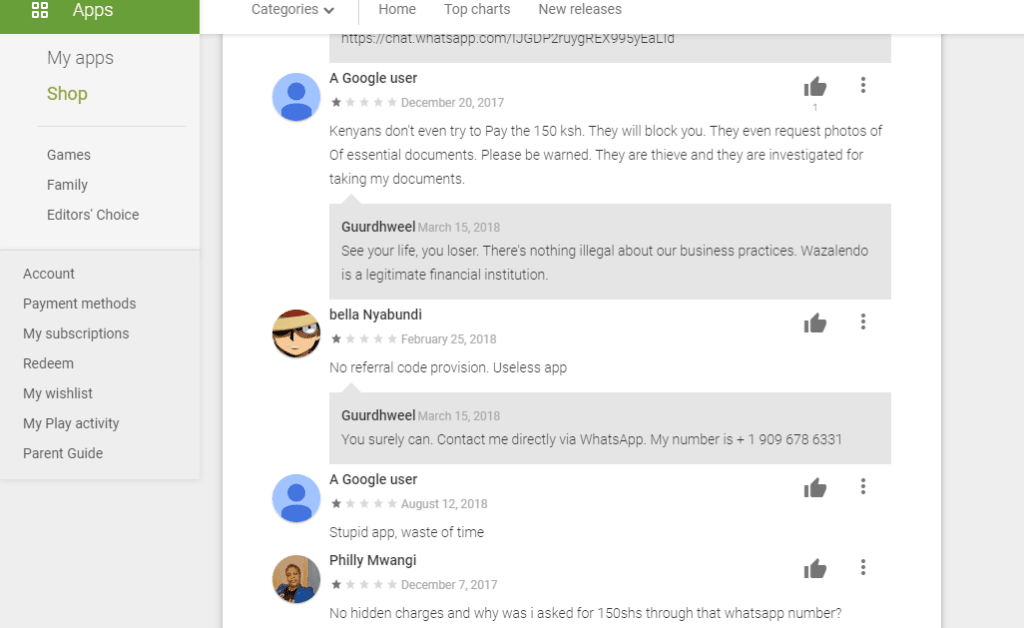 As if that is not enough, they also leak your details online when you cross them.
Na wanaleak details za wasee online pic.twitter.com/1Gh7YG3qG7

— Enigmatic Iguana (@Daven3xus_) November 18, 2020
I'm pretty sure Google will do something about this, but for now how about you tell us your experiences on the PlayStore?