What's the most amicable way to respond to criticism? You'd think that the answer is to either ignore it or accept correction but that's not the case with Kenya's "elite" celebrities who have found themselves on the unlikely pedestal of being tech brand ambassadors.
Before we get into the most recent case, let's have a short history class. All around the world, celebrities have been used as brand ambassadors for consumer products, all in an effort to use their perceived influence to get more customers. With this trend, came an unprecedented issue, the said brand ambassadors not using the products they are being paid to do so and this has especially hit the smartphone industry hard.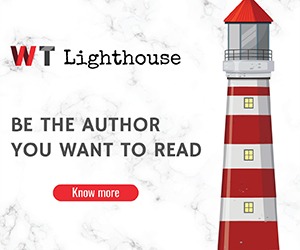 The likes of Samsung and OPPO have all suffered the same fate, paying a celebrity a lot of money to endorse a product only for the celebrity to be caught using a competitor's product instead, mostly iPhones. Twitter has been very instrumental in outing these kinds of people and the local smartphone industry hasn't been spared either.
Twitter for iPhone
So @DJMOKENYA is @OPPO_Kenya's influencer and he had the OPPO F11 Pro yesterday on stage, I wonder what happened to it ? pic.twitter.com/ffsbVcHtpa

— SARUNI ᴼᴳ (@SaruniBM) April 24, 2019
A few months back, OPPO's local ambassador, Dj Moh was on the receiving end of criticism after he was caught sending out tweets promoting an OPPO phone while using an iPhone. His response to the criticism? See for yourself:
Never worry they will retweet your mistakes more than your achievements ?. Keep going .

— TopaDetopDj (@DJMOKENYA) April 25, 2019
Instead of acknowledging the mistake and apologising, the critics were portrayed as the bad people but it gets worse. This time around, not with DJ Mo but another brand ambassador attached to popular budget smartphone maker, Infinix.
On November 17 2020, Octopizzo sent out a tweet promoting the new Infinix Note 8, a phone which he was handpicked to be the brand ambassador thanks to his association with the number 8. The tweet itself was okay, with the right message and the phone in full view. Only mistake? The tweet was sent using an iPhone.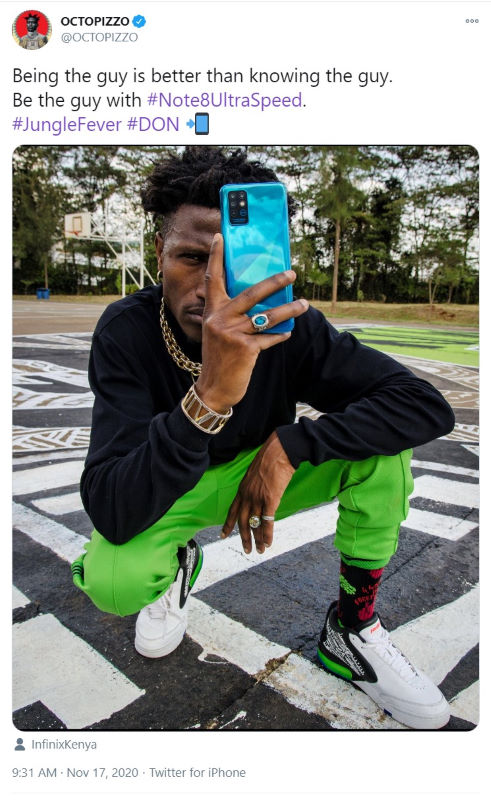 When netizens realized this, Infinix Note 8 brand ambassador Octopizzo was called out and his response to the issue was, you guessed it, insults (oh, while still using his beloved iPhone on some of the tweets):
Inakuuma but you can't do anything about it coz you not the guy.
Try and be the guy Ama unyonge ulale

— OCTOPIZZO (@OCTOPIZZO) November 18, 2020
Be the guy stop being the bitter person ? pic.twitter.com/Bxg4XVtkGo

— OCTOPIZZO (@OCTOPIZZO) November 18, 2020
You want the job but you not the one so you can't save yourself, kula na macho ukisonga

— OCTOPIZZO (@OCTOPIZZO) November 18, 2020
Pambana na hali yako msee, hapa ni mute unapewa

— OCTOPIZZO (@OCTOPIZZO) November 18, 2020
The brand on the line, Infinix has been quiet on the issue, turning a blind eye to the series of tweets from their ambassador. Interestingly, Infinix even retweeted the original tweet (the one sent from an iPhone) on their official Twitter account – I guess brands just don't care anymore huh?