In a turn of events in the crazy that is 2020, the government today notes that the current National Identification Cards (ID) will cease being in operation by December 12, 2021. So what will happen next? Well, the ICT CS Joe Mucheru says that the IDs will be replaced by Huduma Namba cards.
Kenya to phase out the current National ID by December 12, 2021; to be replaced by Huduma Namba cards to be issued starting December 1. pic.twitter.com/SRgflluGxl

— Oliver Mathenge (@OliverMathenge) November 18, 2020
Huduma Namba Cards are Coming
The official website notes that the cards will be issued form DEC 1st 2020 and be in full effect at the end of 2021. Anyone after that will have to follow this;
The National ID card is issued to citizens upon attainment of 18 years of age whereas the Huduma Namba will be issued at birth for citizens or upon naturalization or approval to reside in Kenya for foreigners. 
Why do I have a gut feeling that something sinister is happening

— Daniella Johnson (@danile_johnson) November 18, 2020
The news is not sitting too well with everyone and many Kenyans have a few concerns. For instance, @Khasimwa  notes how every single one of our legal documents is tied to our ID's. Question is, what happens to that entire chain of documents?
Every legal document of ours is tied to our ID number. Does this mean we have to go through yet another inconvenience of changing our details at the bank, KRA, tenancy/legal arrangements, D/L's, MPESA etc? What's this process going to be like? Nkt

— TukoPamojaN8ja- Khas??. (@KhasimwaMmaitsi) November 18, 2020
Others are questioning the need for a new driving license when everything should be covered by the Huduma card.
I saw that that's why I don't understand why smart DL separately from this thing and it's costly plus the threats

— John . G . Gaitho (@dieselgaitho) November 18, 2020
The renders out here also show that the cards contain Mastercard properties.
Naona Mastercard hapo watakua wanatutumia dooh ama tunaeza piga shopping nayo pia?

— Junior (@Juniormantx_) November 18, 2020
The Mastercard issue, however, looks to be a thing of the past as some photos show that the card looks somewhat like our ID's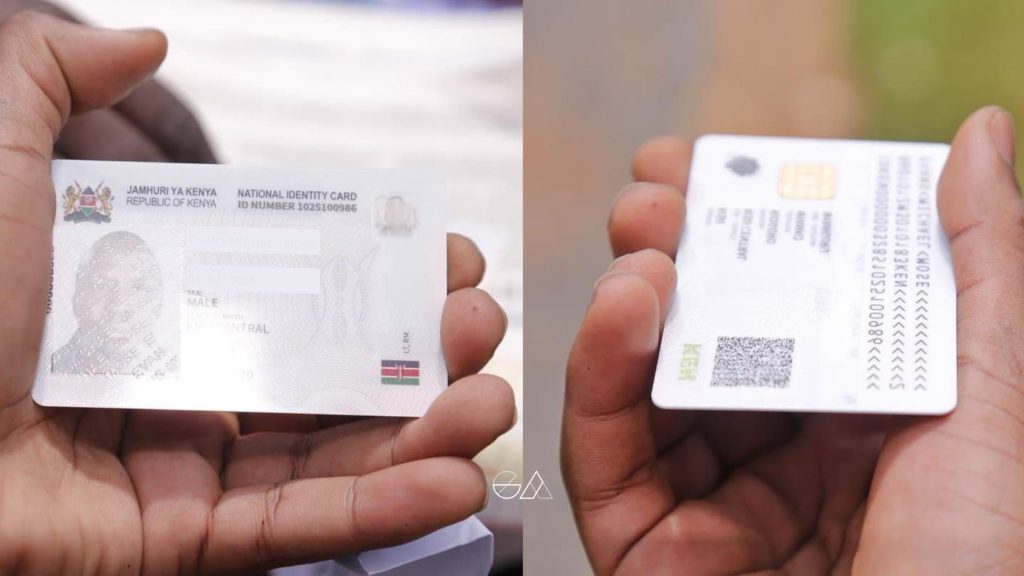 An in-depth look also tells us that they are only valid till 2024. Quite sus in my opinion…
Valid through 2024? We joke too much. A national document valid for 2 yrs? Thats' how shallow it is. Why do I have a feeling that after expiry we shall be forced to revertto ID's because billions will be needed to validate them.

— SHE (@Nevergivesup3) November 18, 2020
Some are happy at the prospects of what this card means to them.
Huduma Namba will consolidate

1. My ID Number
2. My Birth Certficate
3. My NHIF Number
4. My NSSF Number
5. And many other Government numbers

Thank you Uhuru Kenyatta for the initiative

ONE CARD#UhuruAkoKazi pic.twitter.com/MJf8bwdC16

— Mzalendo Mzalendo ?? (@Kenya_Finest_) November 18, 2020
What do you think of this step?