Aliaune Damala Bouga Time Puru Nacka Lu Lu Lu Badara Akon Thiam or just Akon as you know him, is apparently getting into the crypto world. And with the huge fame, he intends to go even bigger than you would imagine.
It may sound unreal to you but the iconic singer and rapper has founded his own city, Akon City. According to the rapper's Twitter feed, the agreement between him and the state of Senegal has been settled, meaning he can now officially begin the project.
Just finalized the agreement for AKON CITY in Senegal. Looking forward to hosting you there in the future pic.twitter.com/dsoYpmjnpf

— AKON (@Akon) January 13, 2020
The huge project had apparently begun planning way earlier than just now. According to a 2018 article from CNN, Akon intended to build his city on a 2000-acre piece of land that was to be gifted by Macky Sall, the president of his home country, Senegal.
The location of the huge plot of land had even been revealed on Akon's website back then. At the moment though, it is unclear whether that land is still the confirmed site for Akon City.
Additionally, Akon intends to have the city running purely on cryptocurrency. Which one, you ask? Well, it is neither Bitcoin, nor Ethereum, but Akoin. Yes, the singer is actually prepping to launch his own cryptocurrency.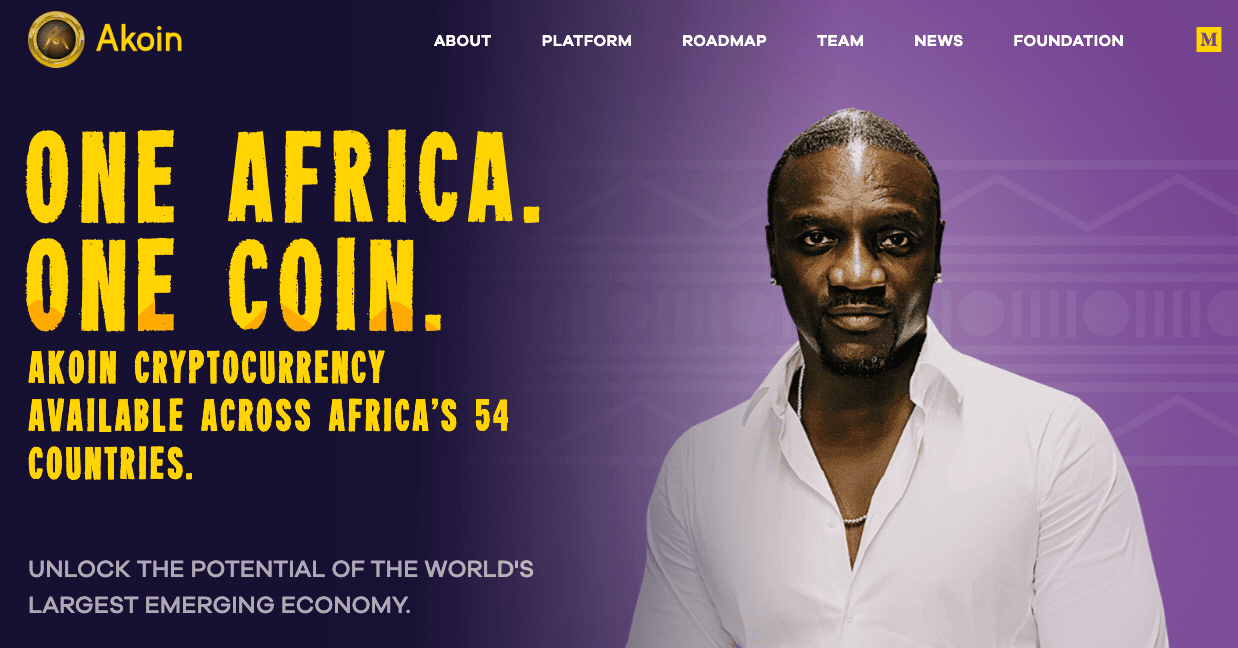 Announced vaguely in 2018 as well, Akoin was explained to be the medium for "all transactional activity" in Akon City via a video posted to the project's Facebook page.
What worries though is that all this was revealed without a white paper. So, it would be hard to gauge what exactly we are in for here. According to the website, however, the release of the white paper is set to be anytime soon around February with the project finally seeing some light.
Nevertheless, the lack of a white paper didn't seem to stop Akon from selling the idea to prospective investors, one which seems to have gone well at least. But until more is revealed about the city and Akoin, no one can say much about it all.