Glovo is a delivery app that has been in Kenya for a while now. The app offers deliveries from various locations including restaurants and supermarkets and even has the option of creating your own customised delivery in what the service calls Custom Glovo.
In an email sent to customers, Glovo has alerted them that as from 2020, Glovo delivery fees will change. As with the competition, Uber Eats and Jumia Foods, Glovo previously charged users a standard fee of Kes. 50 with occasional surge pricing in case of bad weather.
The new pricing structure that Glovo has implemented will work more like Safe Boda as opposed to Uber Eats. Whereby, the customer will be charged a delivery fee based on the distance the rider has covered and not a standard fee. This means that the further away a restaurant is from you, the more you will pay.
"Moving into 2020, we are changing the way we charge customers and pay riders for food deliveries. Riders will be paid more for each KM driven for most restaurants and we will, in turn, be charging a tiered Delivery Fee to our customers. For short distances, you can still expect the cheapest delivery fee in Kenya. The further you are from a restaurant the more you will be asked to pay," reads Glovo's notice to customers.
The good thing is that the app now shows the estimated delivery fee from different retailers before you even select a product. The charges range from 50 bob to 200 bob, at least from our side.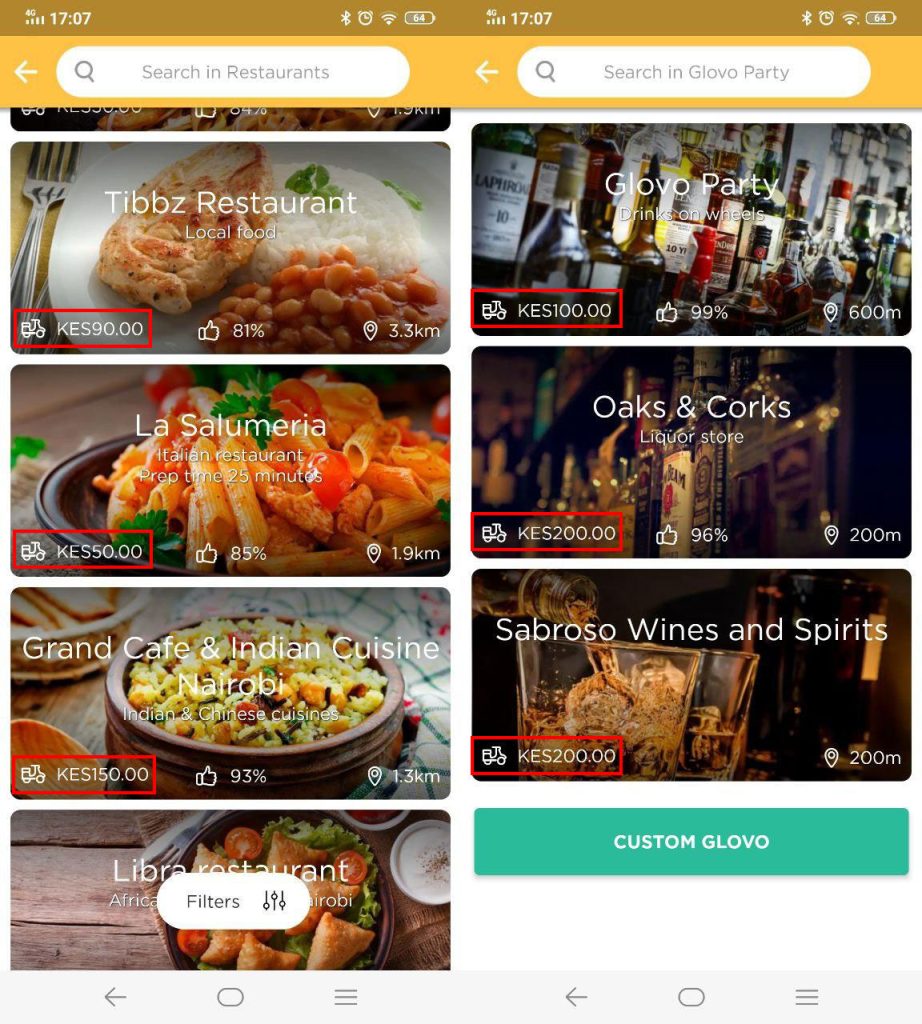 Glovo had already been receiving negative feedback from customers for their surge pricing, this move might further strain the same customers. The other players in this space are yet to update their pricing details, the only other service to introduce new pricing was Sendy.