You may have heard that new Huawei smartphones do not come with Android. That's a lie. The truth isn't pleasing either but it's easier to deal with.
Earlier this year, Donald Trump, the president of U.S.A, put Huawei on an entity list which banned any American company from trading with the Chinese tech giant. This is a narrative that we have definitely heard.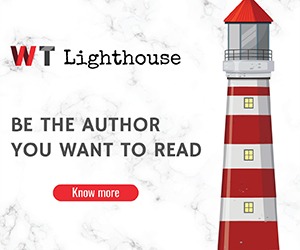 The result of this ban was a number of companies cutting off ties with Huawei, including Google who stated that new Huawei smartphones were not allowed to run Google Apps of any kind.
This meant that any Huawei smartphone launched after August 2019 would essentially be crippled in terms of software, at least outside China. While Huawei has actually gone ahead to launch its flagship phone, Mate 30, without Google Apps, the device hasn't seen a global rollout just yet.
For instance, in Kenya, there's no mention of the Huawei Mate 30 series or whether it will even launch in the country but we have seen Huawei launch two "new" smartphones, both of which are running full Google services, within the ban period.
It's Not New-New
So how has Huawei managed to get around the trading ban and launch devices with Google services?
Simple, the company hasn't exactly launched any new device. All they've been doing is refreshing already exciting devices.
For instance, the Huawei P30 Lite New Edition is essentially the same as the Huawei P30 Lite save for the new cameras, more storage and colours but the design and materials are exactly the same.
The same goes for the upcoming Huawei Y9s, which is a refresh of the much-loved Huawei Y9 Prime (2019). As much as the design is maintained, we see a similar trend with newe cameras and new colours and this time around, even a new fingerprint placement.
This loophole has allowed Huawei to continue selling smartphones without losing access to Google Services and thus not losing a big chunk of their market. The only concern now is, how long can Huawei keep this going before they run out of devices to refresh?
The U.S. government does not seem to be lifting their ban anytime soon and the tech community seems to have moved on from the drama.
While Huawei has managed to ship over 200 million smartphones this year, the effects of Trump's ban may be felt harder next year, unless, the company decides to keep doing the refreshes then we can prepare for Huawei P30 Lite Another New Edition or the Huawei Y9s Again.