Probably the biggest deal of the year, the Samsung Galaxy Fold is launching in Kenya this week.
According to persons familiar with the matter, Samsung's first foldable smartphone will be launching in the country on 21st November 2019.
The Samsung Galaxy Fold has elicited reaction all over the world due to its unique form factor, where it's an awkward-looking 4.6-inch smartphone with thick bezels but blossoms into a 7.3-inch tablet-style device that is really the big daddy.
Despite being faced with initial issues which saw the device get recalled from reviewers and its launch postponed, the Fold has still elicited some hype. With Samsung relaunching the Galaxy Fold, having worked on the issues that made the expensive device a "fragile egg", it's time to take a look at what might be the future of smartphones going forward.
"Samsung prides itself on being at the forefront of design and technology innovation and the Galaxy Fold is a testament to this. Quite simply, it's a device that will change the way we use smartphones, as well as what we expect them to do into the future. I'm really looking forward to seeing user responses to this amazing device," says Dudu Mokholo, Chief Marketing Officer at Samsung Central Africa.
The Collectors Device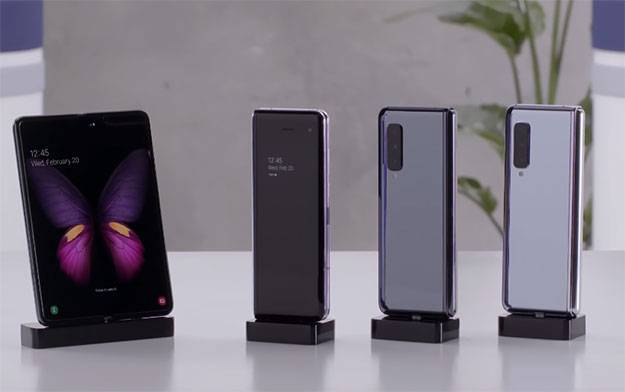 Reviewers have termed that the Samsung Galaxy Fold is an interesting device to use. We're yet to get a hands-on experience on that but from the look of things, it's both fragile (to be honest) and exciting.
As we await the launch of the Samsung Galaxy Fold in Kenya, you may be wondering, how much will it cost?
An insider at the company has revealed to Gadgets Africa that the device will retail between Kes.200,000 and Kes.250,000 depending on the markup retailers choose to place on the phone.
I know you're shocked by the price and rightfully so, that's a lot of money. The question now remains, would you buy the Samsung Galaxy Fold? Or rather, can you afford the Samsung Galaxy Fold?
---
Updated to change the launch date from 14th Nov. to 21st after Samsung experienced some delays.