In an intense action game like Call Of Duty Mobile, the list of favourite weapons will always be subjective depending on one's style of play. Some players love to stand from afar and just take sniper shots. Others prefer to face their enemies head-on in close combat and take them out as they see fit.
In the month-old Call Of Duty Mobile, there's plenty of weapons to choose; from assault rifles and SMGs to snipers and shotguns. Some will look very familiar if you've played other Call of Duty games, but there are also some new ones there too. So what are some of the COD Mobile best guns?
5. RPD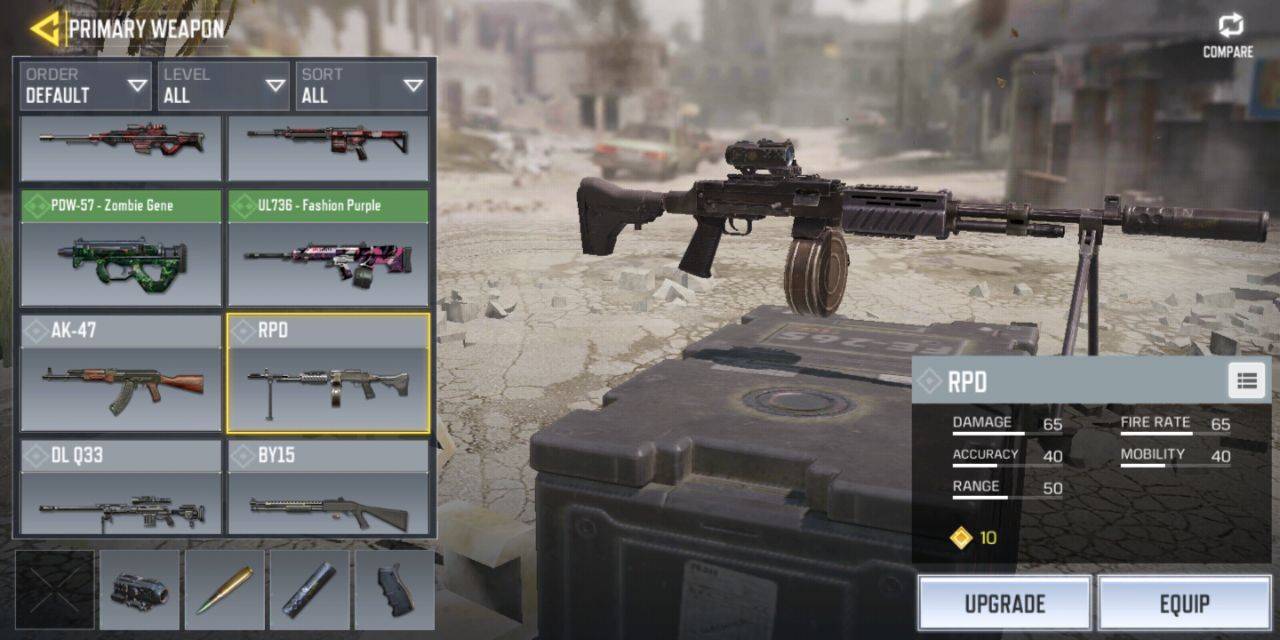 Many may not prefer this one but it has definitely been an impressive gun for me. With a 300-round capacity and 65 firing rate, the RPD is definitely one that will keep you high up on your number of kills. It is, however, quite hefty of a gun and therefore reduces your character's mobility a bit. But when you are locked in, firing those bullets at an enemy becomes such a fun thing. What may set it back though is the low accuracy and range that then leads to a significant amount of bullet lose. Running out of ammo then becomes just a matter of minutes.
4. AK47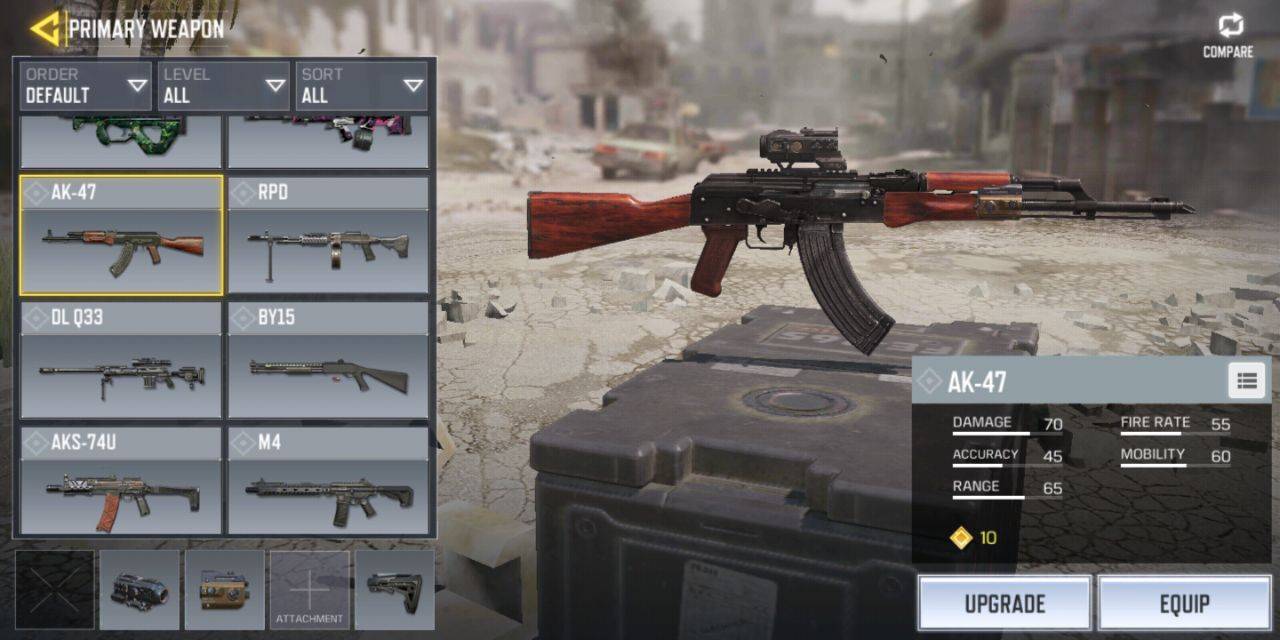 The famous and notorious AK is one that has not performed as per my expectations in the few matches I've used it. Sure, its damage is a lot higher than the RPD and is a lot lighter. But with its accuracy of just 45% and low firing rate, you do get to lose your ammo a lot faster than even the RPD. This then prompts you to go out search for another thus exposing yourself too much. Nevertheless, you could give it the benefit of doubt and wait for future upgrade options.
3. AKS-47U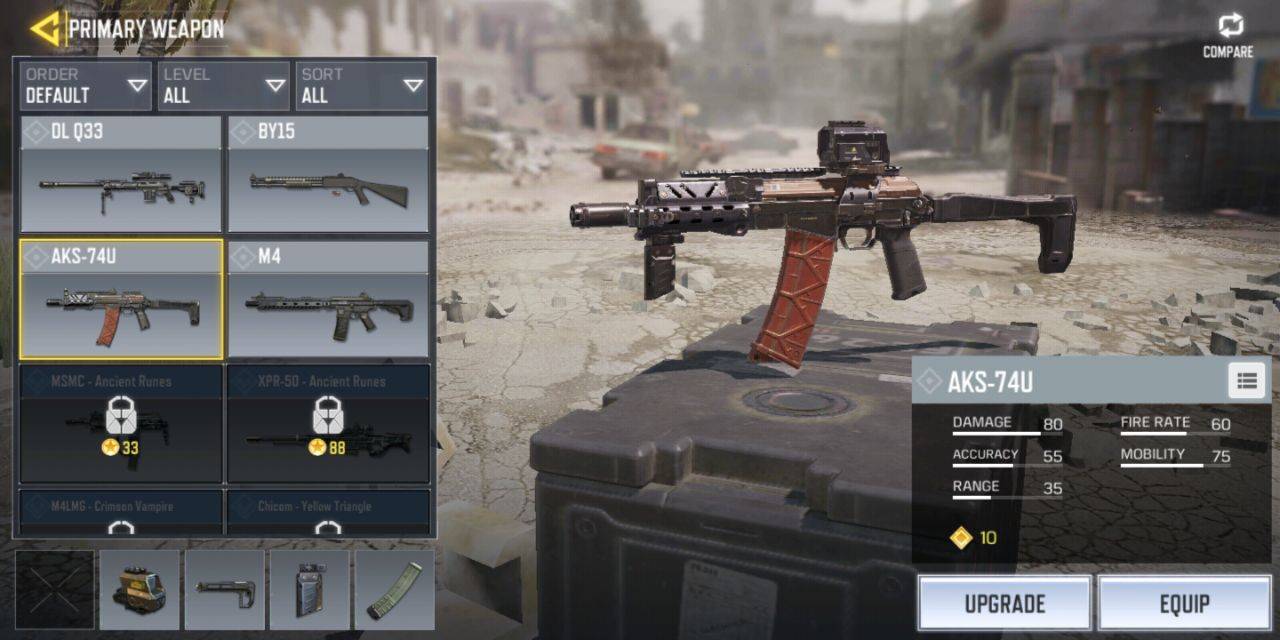 This ranks this high because of its exemplary performance in short-range combat. It is light thus moving around the area is much faster and the 60% firing rate gives you more chance of getting an opponent before they run or retaliate. However, being one of the first guns one is given at the beginning levels. You tend to be swayed away by other guns with a better shooting range and even higher aim. Reloading speeds are fast though.
2. M21-EBR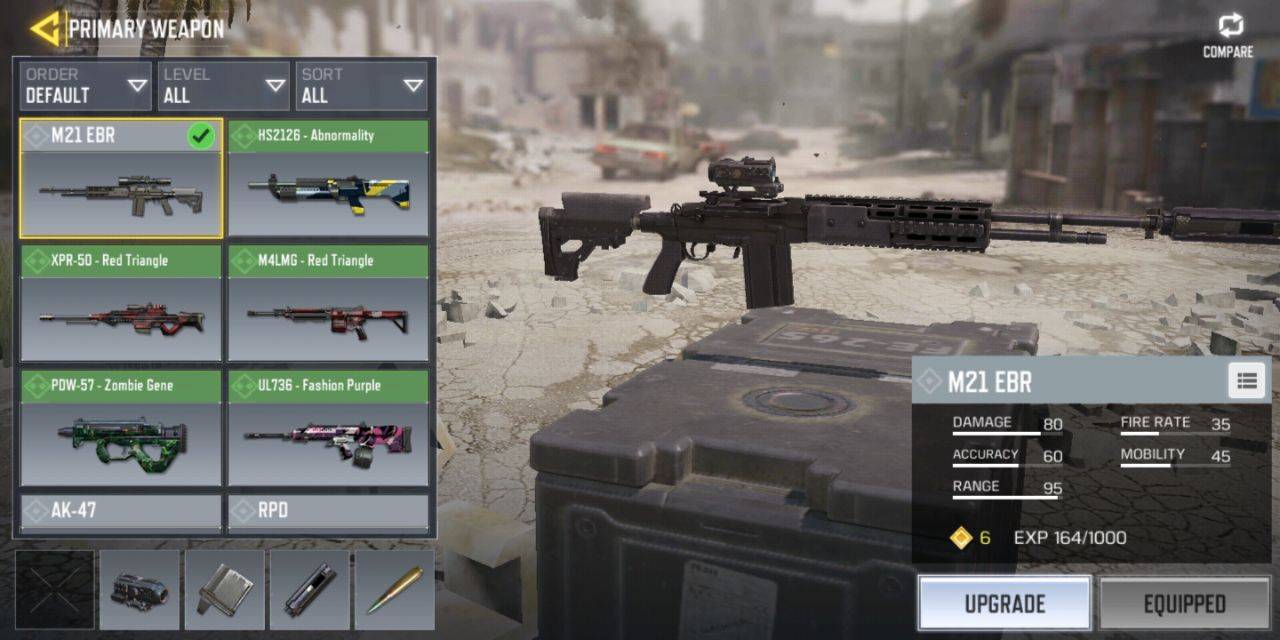 This might have been the latest weapon I received and is one I would confidently describe as a number one contender on this list. What sets it back, however, is the low ammo capacity considering you have to take a number of shots before your enemy is completely down. Other than that, it does serve as a good improvement from the likes of RPD in terms of damage and accuracy.
1. DL Q33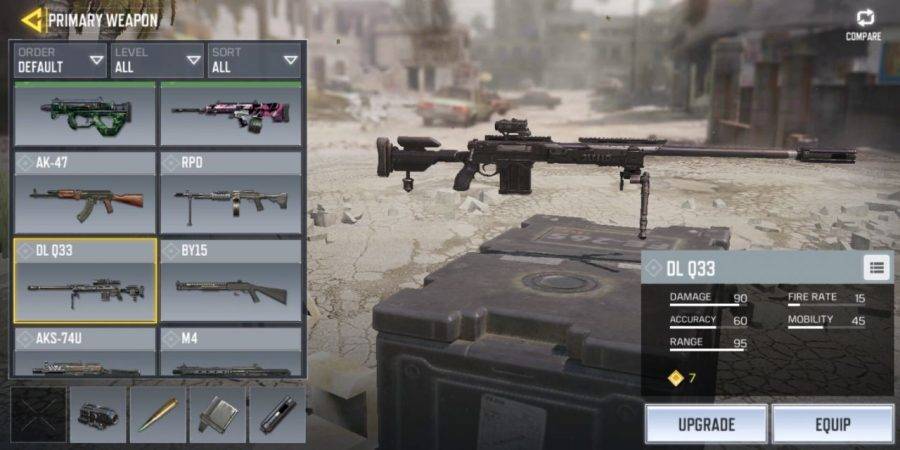 This sniper rifle has been criticised by many as not ideal for mobile gameplay as it does not fare too well with mobile controls. But from how far I've fared with it, I would beg to differ. Being a rifle, I actually never expected to win even one match with it, but the DL-Q33 did prove me wrong. Yes, you will not obviously use for every match as some demand for more short-range combat but it does a good job at the places it should be used. If you are one who loves being the sniper guy in your team, you then definitely should go for this. The accuracy and instant damage are just out of this world with the DL-Q33.