Call Of Duty Mobile is one mobile game that we would easily describe to have taken the whole gaming world by a storm. This is when we consider the awesome graphics and gameplay that came as promised. The game has grown so popular around the world to a point of threatening the numbers garnered by the likes of PUBG Mobile and Fortnite.
But we all know that something with great promise in the tech and entertainment world always gets a bit of controversy here and there. And this does not spare, Call Of Duty Mobile at all. Over the course of time, players everywhere though this was the game that makes them superstars in mobile gaming.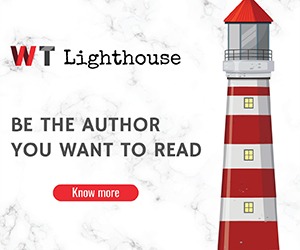 It then started looking too good to be true. Then the question of bots started emerging. And sadly, it is actually true; the game is infested with bots. This was then followed by the problem of hackers coming into the game through these bots and cheating in the various matches.
After a while, the developers, Activision, then responded through a Reddit post to address these arising issues. According to them, the bots are there to give new players, "a place to grow, learn, and thrive without the constant threat of a full team of higher level & more experienced players continually dominating them."
So, this meant that the bots are not meant to be there in ranked matches or when a player levels up in other modes. But is that the case?
I have been playing these game ever since it launched and by the time I was getting to like level 30, I still feel the game to be too easy. Now, we may not be the experts in identifying bots in a game but you just actually know by how a rival character plays.
Normally, you would see a players react so quickly and shoot before you even think of reloading your gun, but that's still not the case. Don't get me wrong, the matches keep getting harder as you level up but not as hard as you expect. Taking the example of PUBG Mobile, getting the highly coveted Chicken Dinner becomes quite a task straight from the beginning levels of a player.
And despite all the criticism, this kind of gameplay is what has earned the game acclaim to players all over the globe. It makes players hungry to win a match one day and with that competition comes the growing number of daily players. Despite it not being so healthy at times, the straight-up difficulty in the game has even gotten it an esports competition, making it one of the biggest in the mobile gaming world.
Yes, Activision may need to attract as many players as possible by making the first matches easy, but is it worth it? Almost every game, whether video or mobile has its own share of technical problems, but CoD Mobile had better work on its own before time runs out.
These issues bringing about a low level of competition among players is one that could also set it back form starting a professional esports competition. After all, gamers everywhere are looking for ways to earn through their hobbies and we can't have such a setback? So, whatever Activision is doing to solve the issues of bots and hackers, they better do it fast.