Hardcore Android enthusiasts will tell you that the reason they all love the platform so much is thanks to its customization options. One of the most basic customizations for any Android user is the use of third-party launchers. For those not in the know, a Launcher is an app that replaces your current home screen and changes how you interact with your apps from the home screen.
One of the most common and highly customizable launchers has always been Nova launcher, which has amassed a huge following, even from people like myself who ended up buying the pro version. But there's more to life than just Nova.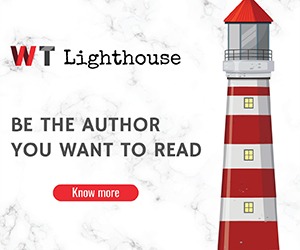 In this piece, we list a total of 5 alternative launchers that look nothing close to Nova. This means that they do not offer a familiar experience or look in terms of following the stock Android design but that's what makes them worth the try.
Total Launcher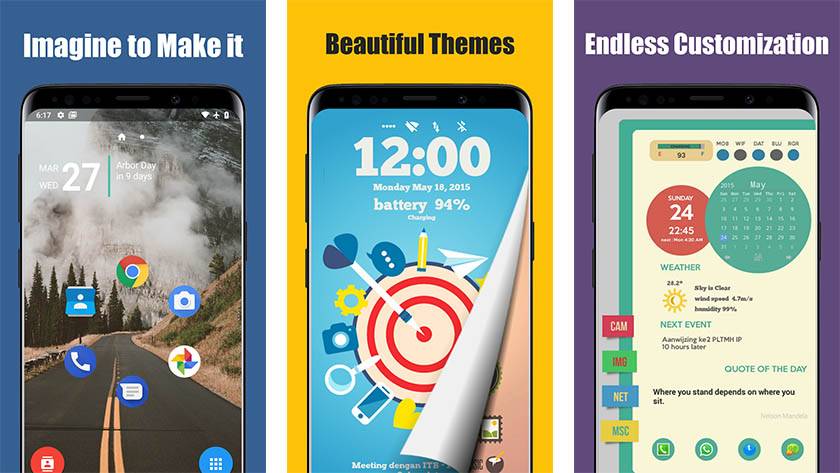 This one is a special one. If you have ever wanted to create your own UI, then this is it. Total Launcher is one of the most heavily customizable launchers we have ever come across. The app lets users customize everything, from the design of the home screen to the design of the widgets, to literally everything.
This one is for the creatives who don't mind taking a whole lot of time creating their perfect design. Even the developer says, "Press and hold it to edit it. You can customize it, whatever it is."
Smart Launcher 5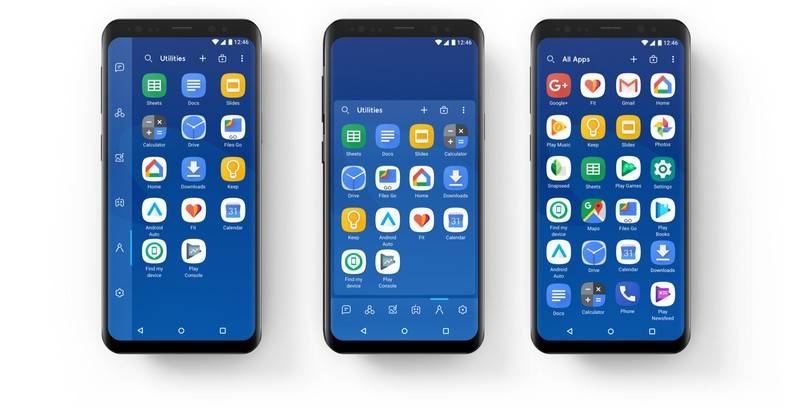 This one is a little bit more unconventional. Unlike the traditional navigation methods, Smart Launcher gives you a 4-way navigation UI, which means that from the home screen, you can either swipe down, up, right or left, with each action serving a different purpose.
For instance, swiping left could give you access to all your apps, in a widget-like UI, sorted into categories to make it easier for you to navigate. Swiping right could give you access to your widgets, which are also highly customizable and so on.
Honestly, this one will take a while to get used to but once the learning curve is straightened, everything just flows. Also, the launcher is highly customizable with a lot of elements automated, for instance, the whole UI can be tweaked to match your current wallpaper automatically.
Niagara Launcher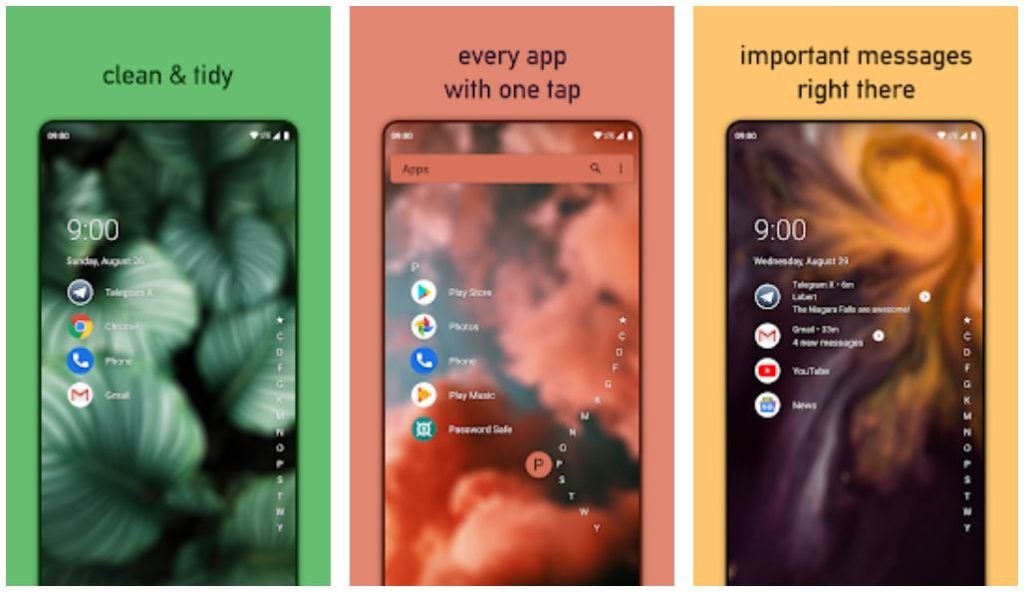 This is another app that has a following almost as loyal as Nova. Niagara aims to declutter your UI and make it as minimalistic as possible. The launcher only has one interface, a vertical list of apps, which you can scroll through with an alphabetical scroller on the side.
It does have the option to highlight your favourite apps while on the "home page", with the added function of showing your notifications.
The UI is really clean and minimal as mentioned before. If you are looking for something that won't take your time customizing, then this is it.
Microsoft Launcher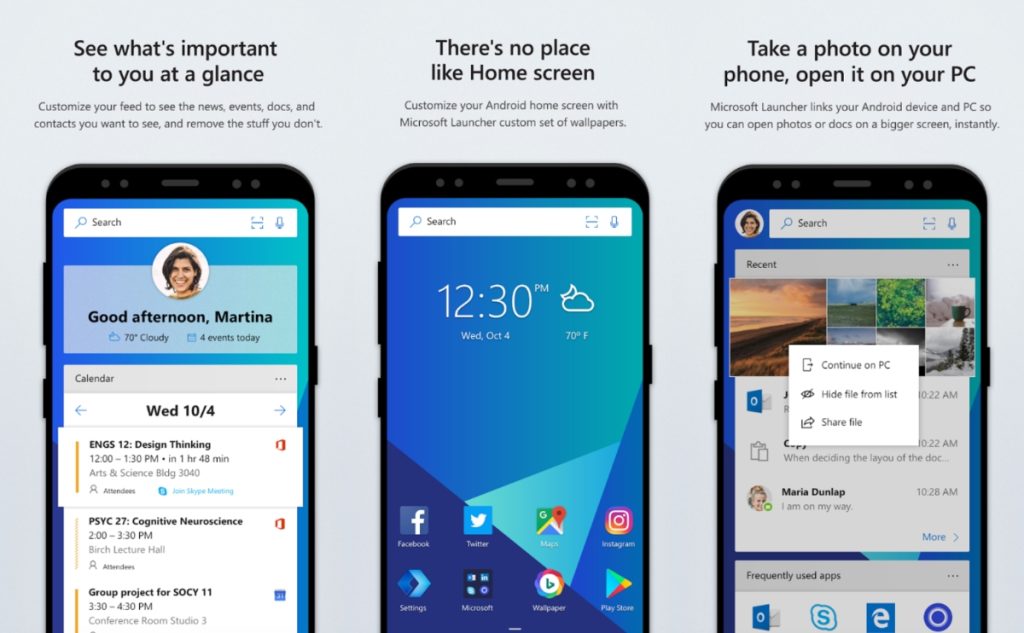 This one is for people who rely on their phones for productivity and not just for Twitter Tea. If you fall under this category, then there's no better launcher for you. Microsoft Launcher has a simple UI but centred on giving you the right information at the right time.
From having an in-built to-do list to having a newsfeed built right into the home screen, to having sticky notes and even the ability to synchronize your phone with your Windows PC, Microsoft Launcher really is good at keeping you productive.
It might take a while to figure things out but once you get it, using your phone becomes easier.
Launcher iOS 13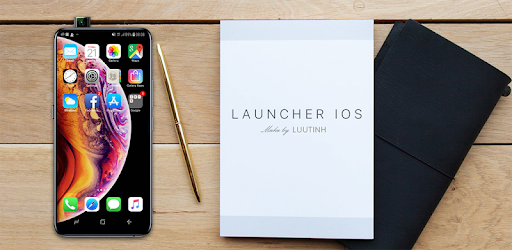 This one is for those who really want an iPhone but cannot really afford one or you just have an OPPO and you want to complete the imitation. Launcher iOS 13 is, as the name suggests, a launcher that gives you the unique look of an iPhone.
From things like the control centre (requires an additional app) to having no app drawer and barely any customization features, if you love the look of the iPhone UI, you'll be right at home with this one.
If you are using a launcher that you think we should check out, feel free to let us know about it in the comments section below.