A few days ago, the President of Chad, Idriss Deby, ordered for the lifting of the ban placed on social media usage which has been imposed for more than a year now. According to a Head of State Instruction, relevant services in the e-communication sector were to lift all restrictions measures on social media with immediate effect.
This decision was made known at the conclusion of the North African country's first digital forum. Dubbed "Digital Chad," the conclave opened two days earlier in the N'Djamena capital under the theme "20 years after the restructuring of the postal and telecommunications sector: assessment, challenges, and prospects."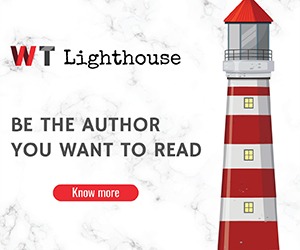 Another Political Yarn
Chad's internet ban which began in March 2018 was initiated after recommended reforms that would enable President Idriss stay in power till 2033 were announced. In the wake of various speculations, a good number of Chadians suspected that the social media curb was executed to avoid protests.
Apparently, the 66-year-old leader has ruled the country since 1990, and pledged to restore tenure limits before the nation's 2016 elections – and did not keep his promise.
More light was thrown on this by the Executive Director of Paris-based Internet Without Borders (IWB), Julie Owono, who told CNN that she believes the restrictions were brought on because of the violent videos of communal clashes posted on social media by Chadians.
This is not the first time the French-speaking country is censoring its internet, especially for political reasons. In a bid to curb a 2016 violence, internet access was blocked after a controversial presidential vote.
How Much Has The Country Lost?
First off, internet penetration is quite low in Chad, and the place is one of the world's poorest. The landlocked nation is hamstrung with poverty, and is ranked 186 out of 189 countries in the 2017 United Nations Human Development Index.
The country has a gross national income per capita of USD 1,920. What's worse, the social media blockage has cost the nation more than USD 20 Mn.
How do you run a digital business when your country's president has shutdown the internet?

Salim Azim Assani, who lives in Chad, is finding out the hard way after living under internet censorship for more than 365 days and counting. https://t.co/hUCiEVb7vl

— CNN (@CNN) April 25, 2019
While the number of social media users rise in other African countries and internet penetration seemingly gets better, it is a different story in Chad. In the 12 months to January 2019, social media use was reported to have fallen by 54 percent – that is 15,000 users.
Chad has lost at least $20m since the internet shutdown of March 2018. I told @CNN how the tiny nation is missing out on the "opportunities the internet offers for economic development and especially for young people". https://t.co/PoWLCB3JJb

Read my take

— Muh'd Sani Dattijo (@Dattijo) April 25, 2019
The cut-off deprived more than 400,000 Chadian internet users of expressing their views online. Chad also has one of the highest internet prices in Africa, as 1GB of data cost more than USD 13.
More And More
A more-than-one-year social media power-down is a record-breaker for Chad and Africa. It does not only overtake the 230 days of Cameroon's total internet outage but also takes Ethiopia's 100 days to school.
The bottom line is internet connection disruption is more in African than anywhere else. This year alone, Sudan, Zimbabwe, DRC, Ethiopia, and Mauritania have shut down their internet for political motives.
A report by Collaboration of International ICT Policy in East and Southern Africa (CIPESA) revealed that internet shutdowns in 10 sub-Saharan African countries have led to a deficit of more than USED 235 million from 2015 to 2017.
According to Idriss Deby, the restrictive measures relating to social networks was taken for national security purposes. "In recent months, the security imperative had led the government to tighten access conditions and measures to control electronic communications. These measures were imposed in a context of terrorist threats," said the President of the Republic.
Interestingly, the lifting of the ban coincides with the inauguration of the 1,047 km-long optical fiber section linking N'Djamena to Adré. It also happens almost the same time with the Sudan's internet restoration after 38 days of turmoil.
---
For more stories like this, visit www.weetracker.com