Uber has revealed its plans to launch its UberBoat – water transport service in Lagos, the commercial capital of Nigeria and one of Africa's most challenged cities when it comes to traffic.
The ride-hailing company is reported to be holding talks with the government of Lagos State and regulatory authorities to kick off Uber Boat services on its waterways.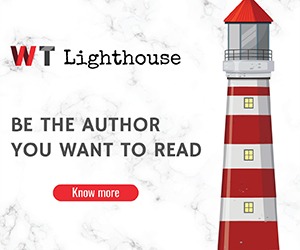 This information which was broadcast by Uber's Chief Business Officer Brooks Entwistle also comes along with the firm's intentions to start an Africa-wide expansion, including Senegal and Ivory Coast.
No definite time has been given for when the service will be launched, but Entwistle says Uber is having fruitful discussions with concerned authorities.
Competition For GBoat 
Just last month, bike-hailing service startup GoKada said it is expanding its services in Lagos to take on the city's waterways. After raising USD 5.3 Mn from the Rise Capital, the company said it is going to launch a boating service to beat the traffic problem that has bedevilled the state for as long as it became a commercial nerve.
As Uber, a near-global company has said it is going to make use of Lagos' significantly untapped waterways – the city is made up of 27 percent water and is believably almost surrounded by water, especially in the Island areas.
The boat-hailing competition will not only get stiff, but boating services are going to become a lot more interesting. By the way, Uber has 1.3 million active riders and 36,000 drivers in Sub-Saharan Africa.
It's Not Uber's First Time 
February this year, Uber started a pilot program for its boat service in Mumbai, India. This was the first city in the Asian country for the e-hailing company to launch the service.
The San-Francisco-based company also introduced a boating service in Egypt back in 2017, with water taxis zipping up the Nile River, which dissects Cairo to bypass clogged streets. Uber has also replicated the service in along the Croatian coast.
It is also reported that it could partner Lagos Bus company to provide ride services via its platform. Sub-Saharan Africa's largest city, Lagos, has an estimated population of 22 million. At the least commuters and drivers can spend hours in traffic jams, due to the busy nature of the region.
This has made public transport services to become unreliable. In an interesting related event, an unnamed Nigerian billionaire called for a helicopter ride to escape hours of traffic jam along Lagos-Ibadan expressway just this week.
E-Hailing, A Pupa Waiting To Adult
E-hailing is getting super interesting in Lagos. In a dramatic series of events, ride-hailing companies are combating to gain a market share of the city's population and transportation problem.
With USD 42 Mn in the bank, Egypt's transport-tech pioneer Swvl is heading to Lagos while Uganda's bike-hailing firm SafeBoda is expanding to the same city with significant funding.
Ride-hailing pioneer that's based in Lagos, Max.ng also raised USD 7 Mn to double down on in-city operations, though it plans to enter other West African metropolises on the continent.
Let's not forget Opera's ORide, which recently launched in Lagos and giving the rest of bike-sharing a ride for their money.
---
For more articles like this, visit: www.weetracker.com