There has been quite a number of reports from everywhere that seem to be contradicting each other as time passes regarding the expected cryptocurrency by Facebook but what they all seem to be agreeing on is that it indeed is underway.
Earlier publications that introduced these plans by Zuckerberg claimed of the company's plans to have the digital currency officially launched next year but we have of late been having reports of its debut coming up sooner than expected, that is this month.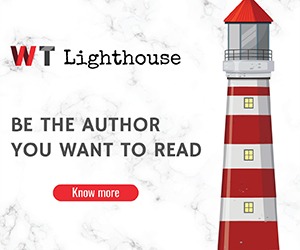 The report from The Information indicates that the cryptocurrency will first-hand be used by Facebook's employees working on the project who can choose to be paid with it in place of solid cash. This may seem like a starting in-house culture but one that may also get them to personally test out its efficiency in basic transactions.
Facebook will also be targetting markets of "developing nations where government-backed currencies are more volatile," according to the report. With the tokens planned to be used in WhatsApp and Messenger as well, it seems that the marketing team has also turned an all-aggressive gear through plans like offering sign-up bonuses to merchants who accept the cryptocurrency as a payment method.
Despite all the different sources of information reporting the planned launch date of the cryptocurrency, it might be more important to actually know how the digital currency is set to work so as to be ready for it whether next year or on June 18th. So, here's what we know about the project so far:
Name: BBC had earlier reported that the public-facing name would be Globalcoin but other posts do claim this to be false with sources like Reuters reporting that Facebook did register a company called Libra Networks in Switzerland for financial purposes.
This has thus raised predictions of the cryptocurrency being named after the company that is, Libra. That may be proved further by the speculation that 'Libra' could be a jab at LIBOR (London Inter-bank Offered Rate), a benchmark interest rate used for loans among banks. So, just as cryptocurrency is an escape from the banking system, Libra would be used to mean almost the same.
Stability: The currency is also meant to be a token designed to have a stable price (stable coin) in order to avoid disparities and fluctuations like we have seen with other cryptocurrencies mostly when they are starting up.
The fluctuations have a tendency of bringing up dire complications and making the public have little trust in the currency's future. Reportedly, Facebook is preparing well by negotiating with financial institutions to help raise $1 billion worth of international flat currencies and securities with low risks that will serve as indemnity for the token's stability. Facebook is also reported to be in talks with various countries to gain prior approval for the cryptocurrency's rollout.
Practicality: The cryptocurrency will not include any charges for transfers especially through Facebook's family apps; WhatsApp and Messenger. Other than working merchants to adopt the token as a payment mode, The Information reports that Facebook also wants to have physical ATM-like terminals where users can exchange traditional funds for the cryptocurrency.
Administration:  The company is working on establishing a foundation independent from the general enterprise to superintend the cryptocurrency.
According to the report, Facebook is in talks with companies to lure them to pay $10m to operate an intersection that can affirm the transactions made with the cryptocurrency, in exchange for a seat at the governing table of the token. The node operators could also benefit financially. Another aim with this distribution of governance means decentralisation and thus helping Facebook avoiding moderation related to it holding too much power over a global currency like we are already seen now with the U.S. Congress.
The team said to be working on this project is being spearheaded by Messenger's VP, David Marcus who also happens to be Paypal's former president.  Under his leadership are former Instagram VP of product Kevin Weil, Facebook's former corporate head of treasury operations Sunita Parasuraman who will reportedly manage the token's treasury alongside a team of nonpareil engineers picked from Facebook's hierarchies.
The team has been working at a location in the headquarters kept off-limits from others in order to preserve as much secrecy as possible even though the various team-ups with companies seem to have leaked more than enough information.