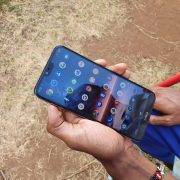 Nokia 7.1
A great buy if the selfie camera is not really your priority
The Thorns
Selfie Camera

Battery life
You may get to wonder why I dare to do a hands-on review of a gadget that was released on October 28th last year for sale while considering the rate at which this industry is moving, it may be outdated. But I really think this is one of the few budget smartphones that might get overlooked and assumed to be too common. Is it more than that though? Well, I got to spend some time with one to really get a glimpse of the agenda that Nokia had with this gadget and I have to say it might be more than you think.
Design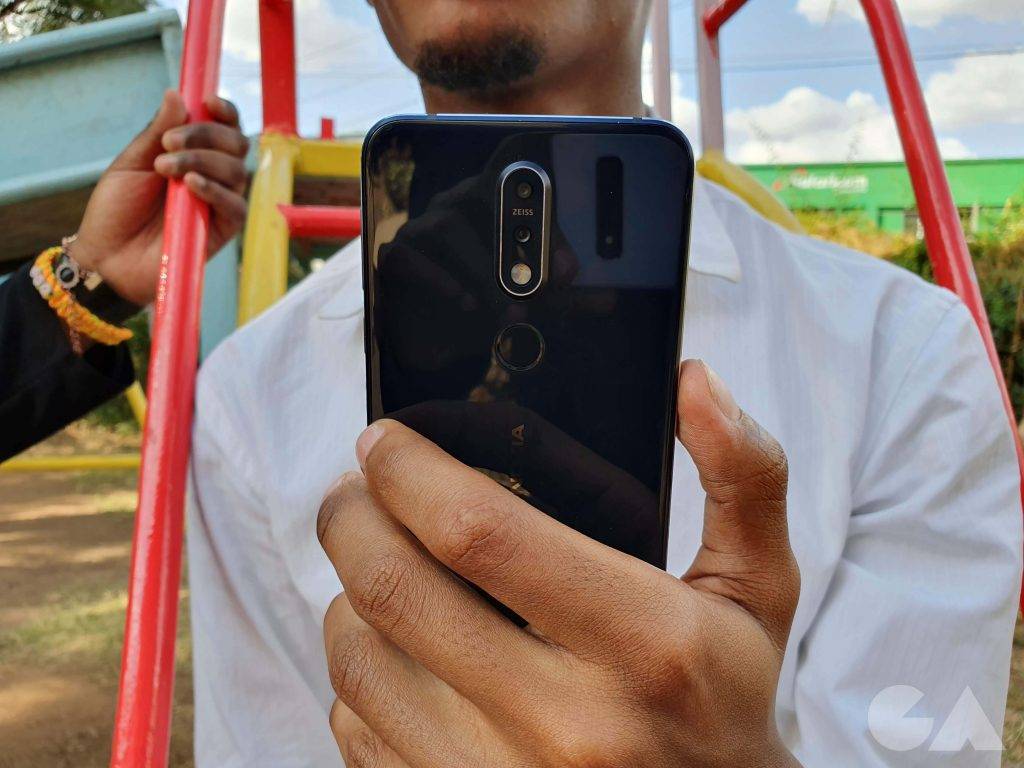 The packaging of this device is kind of the same as most if not all Nokia phones that have been released lately. Nokia 7.1 does come in an impression of a fairly lightweight product with a fair shiny figure. This may be quite rare for smartphones in the same specs and price category as they tend to have a rough cheaper looking impression covered in plastic.
The Gorilla glass 3 design on the back makes it smooth enough alongside the gloss midnight blue colour that makes it dark enough for those who hate brightly coloured phones (like I do). This turned out to be good enough but what appeals, even more, to bring more compliment to it is the gloss steel at the sides that give this phone (meant for affordability) an expensive prestigious look where the steel is showed off with shiny silvery edges that just shows off the potential of the company in terms of the design.
The smooth back was, however, a bit of a letdown since with its shiny look, fingerprints get all over the glass and I had to wipe over and over again after a short period of time, having not even switched the phone on yet. One may solve this by getting a cover or a rough textured skin for the back but for those who love to enjoy the authenticity of a phone's design, you will have quite a task. The back shows off an Android One badge promising to be very well updated to the latest Android versions at least for two years.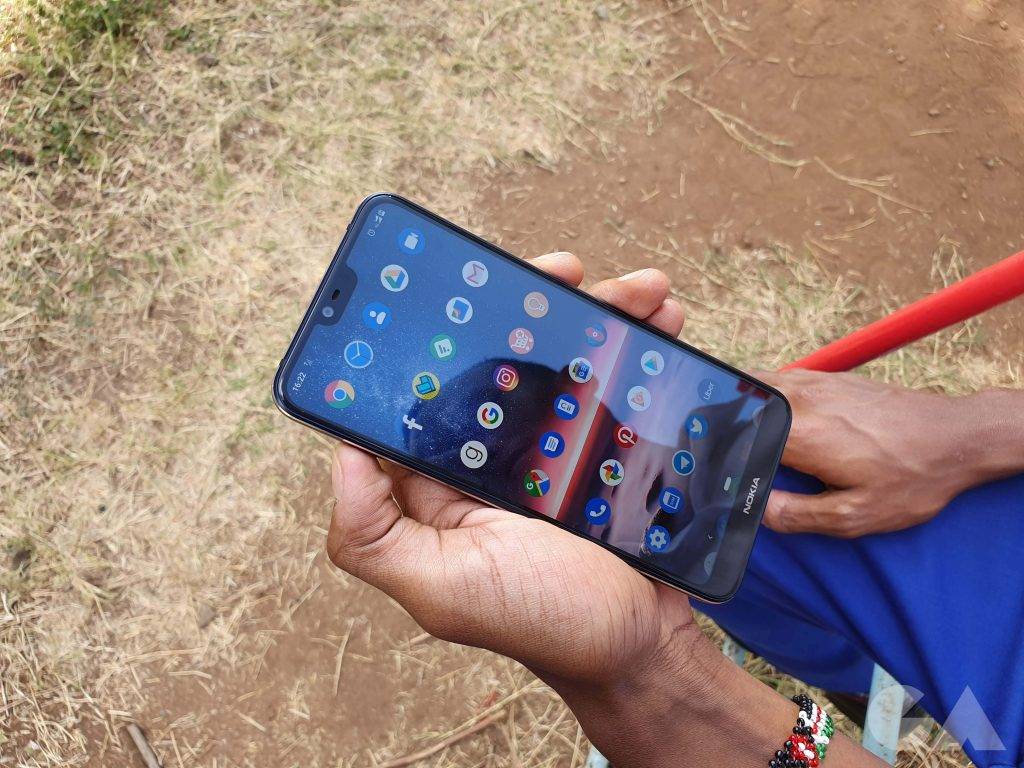 The 5.84-inch display screen shows off its notch which like many others I will never ever get impressed with although after some time of usage I noticed how small it is compared to others I have seen. Luckily enough I got to disable the notch appearance through the settings. This turned to be a slightly good move by the Finnish company but many users would appreciate a total elimination with its successors.
The Full HD PureDisplay does really light up on startup guaranteeing of a bright enough view of your icons and work. What annoys me though is the size of the chin at the bottom of the screen that owns the "Nokia" brand logo. Why did they have to make it that big? We already have a logo at the back. I will admit the side and top bezels are thin (though not enough) but all that impression comes to an end once you come face-to-face with that chin. You seriously cannot "unsee" it.
I know it is proving to be quite a task to totally get rid of the chin for many players in the industry but I wish they had made it a lot thinner than it is on the 7.1. The gloss steel at the sides hosts a dual SIM card holder on the left while the right holds the power button and the volume keys which is okay enough but one may find it to be stressing to reach the volume buttons as they are above the power button. Placing them on one side is however good.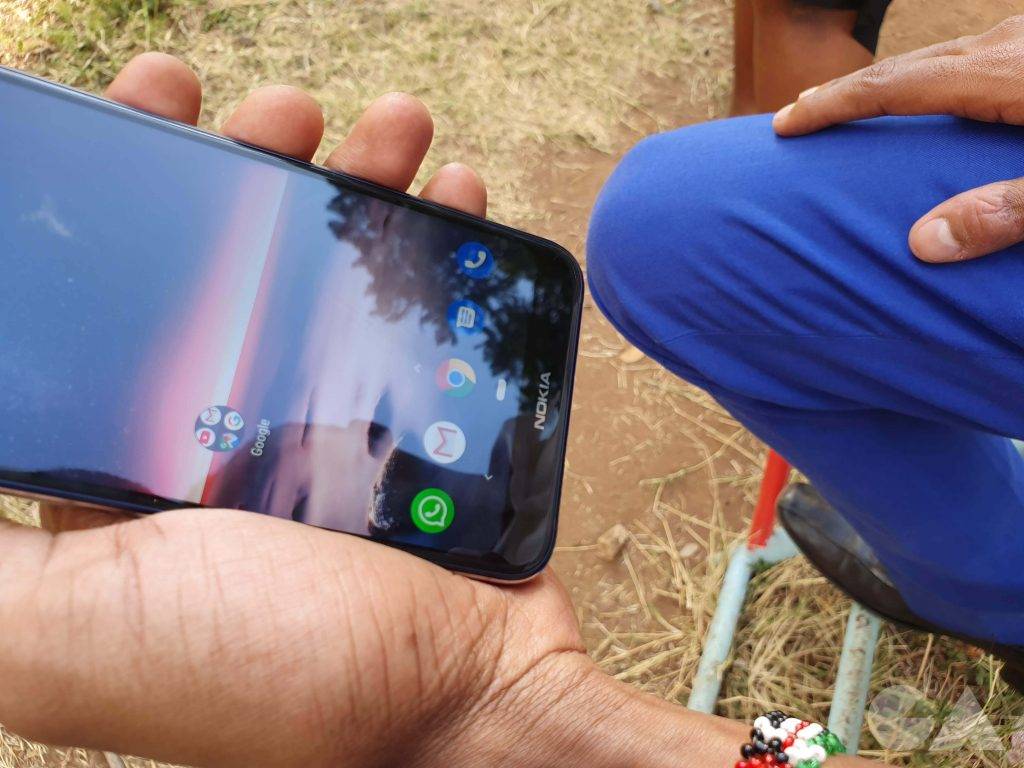 Usability
The general outlay and size of the phone are impressive enough as it is not too big or heavy. Holding the phone with one hand was an easy task as my thumb could perfectly reach all the sides and corners on the display. Starting it up and running the setup was a surprisingly quick process as it asks for credentials and sets up every security measure needed including fingerprint scanning made possible by the circular scanner at the back which was one of the most impressive stuff that I have seen with a budget phone.
The scanner was responsive at an amazing speed making me wish that hardware-based biometric would last as it has proven to be among the best and fastest in terms of response. The security setup does also come with PIN login for back up just in case there any issues arising with the scan. A face ID feature would have been nice if present though.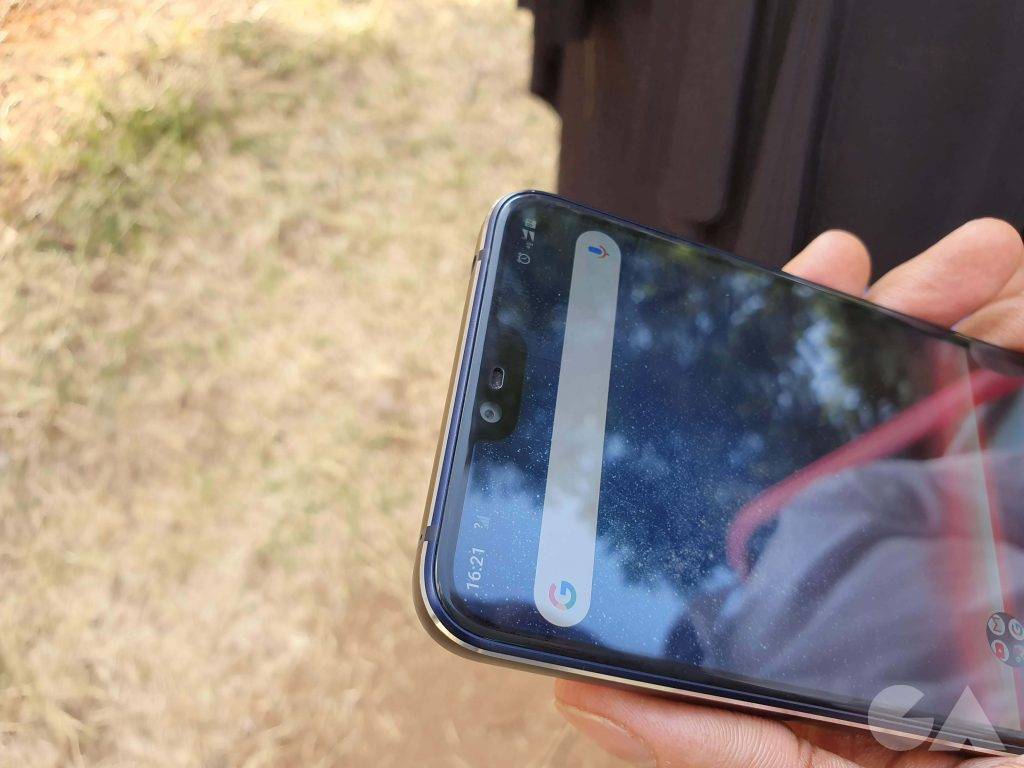 The Android Pie Operating System brings a friendly interface and icons that are not too big for you neither too small. If you are someone like me who loves total personalisation, a launcher that you trust and love wouldn't hurt to add but working with the original theme does not kill either.
The Qualcomm Snapdragon 636 processor does put its 1.8 GHz speed to work as the apps launched fast enough. The smooth feel as I scrolled through pages was there and not just for show and did make me feel like I was using a phone worth more than it is.
Running high graphics and high-end games were good enough made possible by the 636 processor and 4GB RAM.  I would however not recommend a 3GB RAM version as anything below 4GB will bite you eventually. Sound quality turns out to be loud and clear enough but not that amount of stereo balancing or bass that you would expect. Applications launch fast enough and you get a decent storage space of 64GB for all your files which you can expand up to 400GB via MicroSD.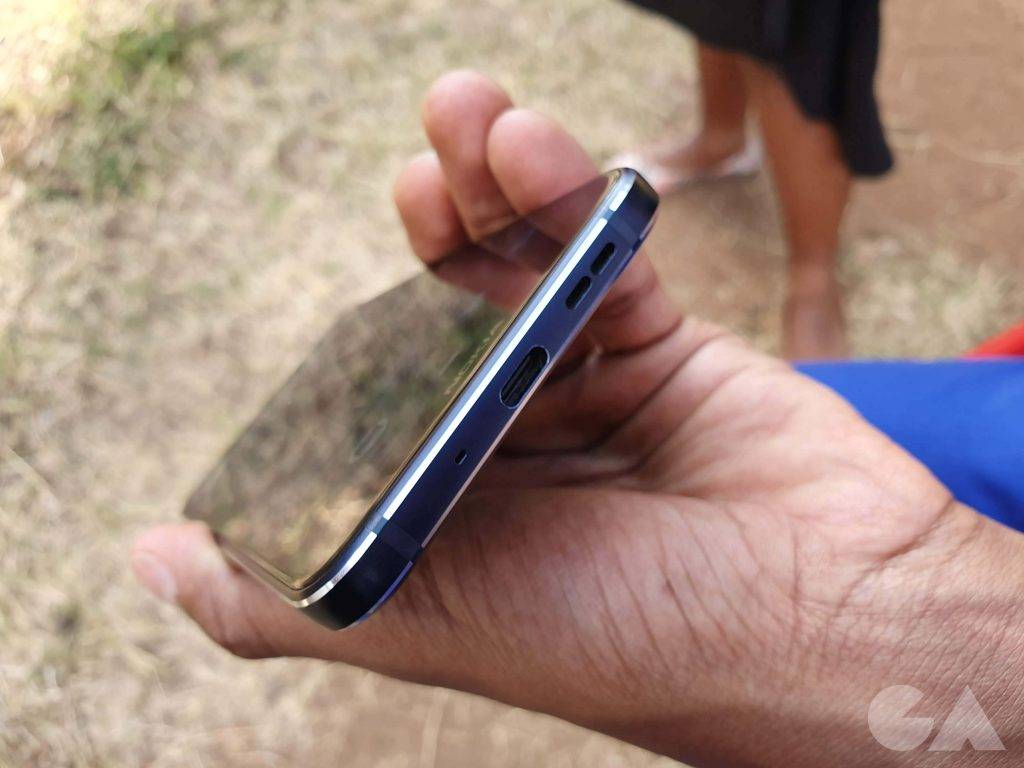 The battery size should have been bigger as with the amount of work I do on my phone, a 3,060mAh charge does not cut it. Sure, it does charge surprisingly fast thanks to the USB C port at the bottom, but a bigger battery capacity to hold onto would have been way better for one who rarely finds time to recharge within the course of the day. A lighter workload on the device would, however, leave you with around 20% of power left by the end of the day which some would find fair enough.
Camera
The rear-facing dual camera that is Zeiss branded is not as impressive as a flagship phone camera. You may never get to compare it with say, a Samsung Galaxy S10 but it does hold up to its expectation well enough with the Zeiss optics and processing.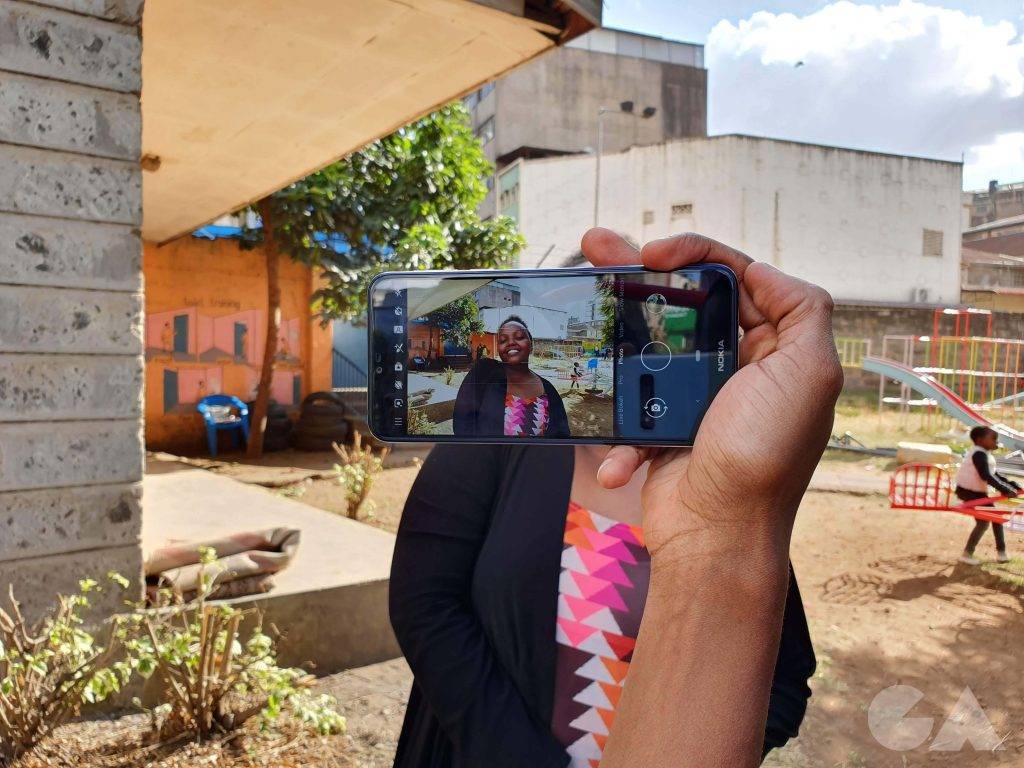 The 12MP + 5MP combination offers a good and wide enough range taking photos that are lit-enough and bring out the ideal colour. You may, however, not take photos from a far distance as its software zooming may turn out to be pathetic, for the lack of a better word. In addition to that, it comes with a good range of photography features just to add on to your daily photo taking; Pro, Live Bokeh, Slow motion, Panorama and a Square size for Instagram portraits.  They may not work as well as you may expect but you have got to be glad it does offer them with the Pro being the one I found me using the most.
Photos are well detailed and focus is fairly good. Switching to the 8MP front camera did subtly disappoint me as I had expected it to be way better than it turned out to be. Selfies turn out to be clear enough but not as detailed and colourful as I needed them to be. For users who love a camera that brings in a slight beautifying mode, this the phone for you. For those who need a clearer and more defined selfie, sorry. It is, however, fair to consider just having it if you rarely use the front camera.
TL;DR – Buy It!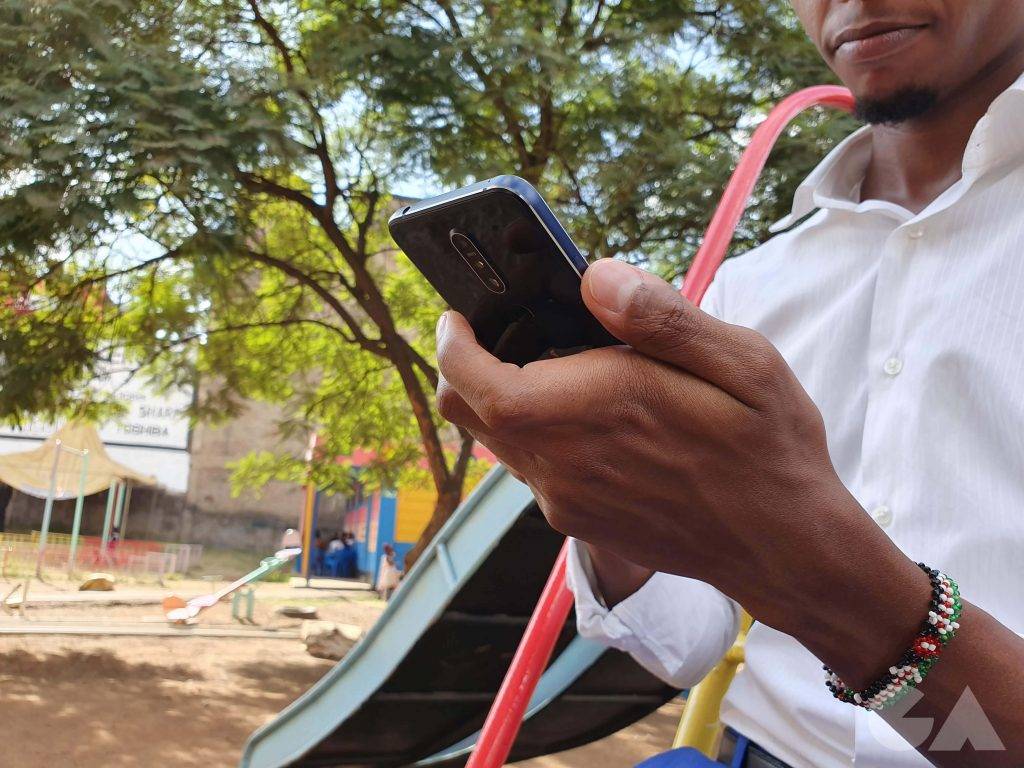 With its fair size, processor, cameras, latest Android upgrade and HD display, would I switch to the Nokia 7.1? Definitely yes. This is a smartphone that continues to prove that a mid-range price does not necessarily mean mid-range performance. For one that costs around Ksh. 28,000-Ksh. 30,000, it clearly proves to be worth even more.
I would, unfortunately, recommend for you to look out for its upgrades which may then address many disadvantages that it brings up. I may call this a "transition device" between what Nokia was making in the previous years and what they are trying to make now and in the future. But if you are impatient and you feel compelled, go for it!