"After much effort, we've concluded AirPower will not achieve our high standards and we have cancelled the project. We apologize to those customers who were looking forward to this launch. We continue to believe that the future is wireless and are committed to push the wireless experience forward."
Those were the shocking words of Apple's senior vice president of hardware engineering, Dan Riccio. This was the announcement made on the sudden (at least to us) demise of the anticipated and promised project of the ecosystem getting an all-purpose wireless charging gadget.
This was after a very tedious week for the company that had kicked off with upgrades of their devices for better performance, followed by the big event to introduce the potential of Apple growing beyond just manufacture of modern gadgets and starting new interesting services; the TV+, News+ and their very own payment mode, the Apple Card.
Beyond all that, what has been waited for mostly this year was the AirPower release that had been announced back in 2017, alongside their flagships, the iPhone 8 and iPhone X. Mind you, these two were the first of the company said to support wireless charging and the team even boasted of being very capable of making a wireless charging mat that would charge the Airpods, iPhone and Apple Watch at the same time.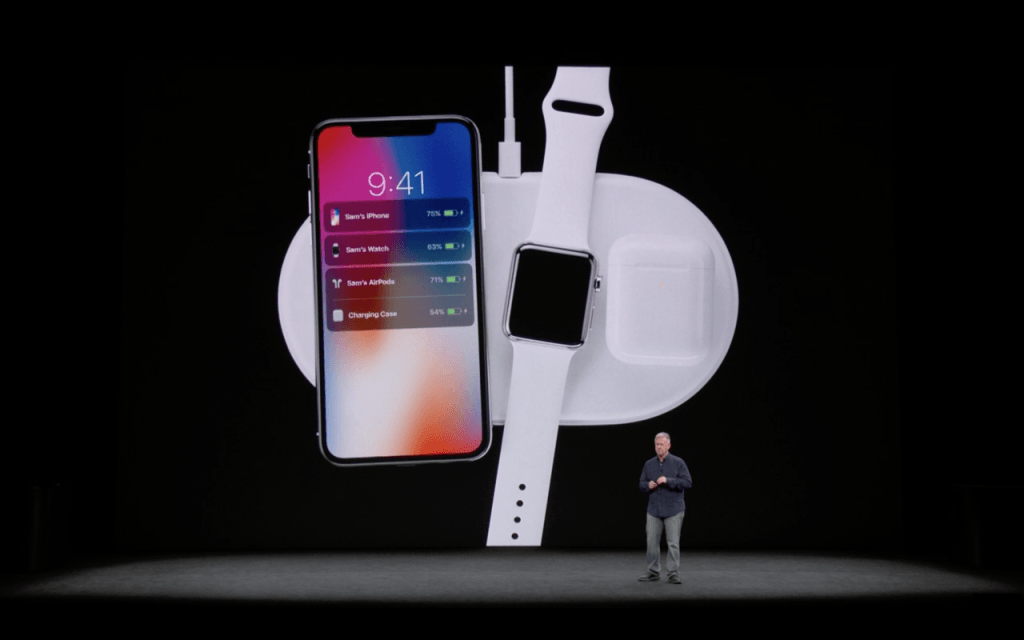 Of course, this got everyone excited as they had been guaranteed of a 2018 release. But that never happened. The promise was still on and was expected to launch maybe later this year alongside the iPhone 11 for the ultimate showcase and demonstration. But where did Apple go wrong? What is it that became so hard with their project for them to eventually cancel despite their support of a "wireless future"?
The Hurdles
Their own engineering plans of how they would design the gadget were what caused a major disagreement with the team that was set to accomplish this. Basically, what Apple wanted was to place the 3D charging coils in the mat closely next to each other so as to make the devices charge next to each other as the image above shows.
But that would have been more harm than good because the heating of the coils would have caused overheating in the mat, and with them, next to each other it would probably cause the devices charging to heat up to the point of damage.
But why didn't Apple just give up their design idea and just follow one by other brands and in the end get a successful wireless charger?
The engineers never wanted to be part of a project that would very clearly bring more harm than good to consumers. But why didn't Apple just give up their design idea and just follow one by other brands and in the end get a successful wireless charger? I mean, no one would have cared if they decided to change their idea to a more suitable one. All the people wanted was a wireless charger that felt in-sourced. That's what the ecosystem is all about.
Apple's reputation over the recent years has been known to push their hardware design ideas hard without caring about the feedback and then solve the problems that arise later on. Remember iPhone 7 Plus that had a backup plan of a single lens version that would have been better off but they chose to go with their plan A of the twin lens system simply because it was their first plan and then shipped them off knowing this would still bring up issues.
With AirPower, their plan seems to have been cancelled so recently since the new Airpods had images of the charging mat on their boxes. They might have thought they would pull off that same scheme with the charging mat but thanks to whoever refused to be part of it, that is not happening.
Does this mean the concept will never come to life? Of course not! This is Apple we are talking about here. Never in a million years would anyone have guessed of a "cancel on the project", that's for sure. This is obviously a huge blow on Tim Cook (and Tim Apple) and we're yet to see it's a real impact on the market but I would thank them for the decision however hard it may have been for them since the release of faulty gadgets would have caused a bigger and worse effect.
Don't be gloomy Apple fans, there are still other mats that you can charge your new Airpods with. Apple set their bar too high with the concept of simultaneous charging of multiple devices, especially next to each other. Let's see whether they eat that humble pie in the future.