Budget smartphones have a special place in the hearts of Kenyans, the number of phones in this price range being dished out every other week tells a tale of high demand which necessitates an increase in supply.
The latest device to hit the stores with the budget tag alongside it is the TECNO Spark 3 Pro. In its true nature, the Spark series has always been the budget offering from TECNO and it has been well received in the market since its launch back in 2017 – TECNO actually taunted that the original Spark and Spark Plus were the best selling smartphones in Kenya for 2017 and as much as there was no official report to support these claims, at 12k it was easy to see why.
However, things have changed a lot and the new Spark 3 Pro has a lot more competition in the name of Huawei, Xiaomi and many other smartphone brands trying to reach the pockets of millions of Kenyans.
In an effort to keep up with the competition, the new Spark series will not be getting an Android Go Edition variant, this is thanks to both devices (Spark 3 and Spark 3 Pro) spotting 2GB of RAM. Actually, the difference between the two devices is in storage options, the Spark 3 comes with 16GB of internal storage and the Spark 3 Pro comes with 32GB storage – which offers more flexibility.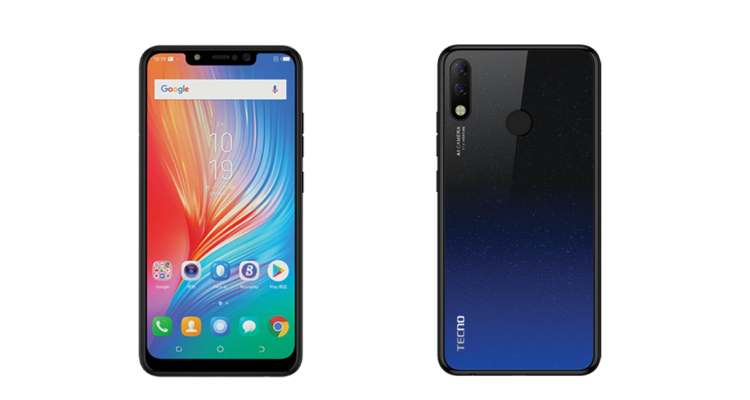 As the tradition, the Spark 3 Pro not only puts a focus on its low price but also blows its own trumpet when it comes to camera performance. If memory serves me right, the original Spark and the Spark 2 actually had decent cameras for an entry-level device and the Spark 3 Pro takes this further with a dual camera setup of 13MP + 2MP for depth sensing and a hint of AI for brighter low-light images.
"We are excited to announce that, this is another great smartphone; this next generation device is designed for productivity and style. With an 8MP front camera that delivers exceptional HDR portrait with night shot algorithm that lifts weak light, for the "brightest" and "clearest" selfies. The Spark series offers decent specifications at a friendly price without compromising on design," said Jerry Hou, TECNO Brand Manager while announcing the availability of the phone locally.
The Spark 3 Pro also comes with a new design, this time spotting a notch housed within the 6.2″ HD+ Display. This is not the only change as the Spark 3 Pro also comes with a new gradient colour styling that gives it a more premium look. The Spark 3 Pro will be available in four colours Bordeaux red, midnight black, champagne gold and Nebula blue, with the SPARK 3 (which will launch on April 25) coming in aqua blue.
Other notable features of the TECNO Spark 3 Pro include face unlock and a fingerprint scanner, Android 9.0 Pie and a 3500mAh battery. The Spark 3 Pro is available at all TECNO shops and on Jumia for Kes.12,499. TECNO has bundled a special gift hamper with the purchase of the Spark 3 Pro which includes a glass screen protector, water bottle and a backpack.