WhatsApp has been fighting with the viral spread of misinformation and fake news on the platform since the platform was accused of fuelling mob killings in India through fake news that spread on WhatsApp. Being one of the most used means of communication in the digital age, WhatsApp has a huge user base that is more often than not put at risk through the sharing of the wrong information on the messaging platform.
As much as fake news is a problem across multiple social media platforms, the company has in the past tried to control fake news on the platform by first introducing a tag that would appear on a message indicating that the message was forwarded, this was later augmented by limiting the number of times one could forward a message at one go to five but that was not enough to deter fakes news from spreading like wildfire.
The latest addition to the platform's fake news control is a new feature that will indicate how many times a message has been forwarded. This actually sounds like something that could work but unfortunately, the implementation is wanting. According to WABetaInfo, the number of times a message has been forwarded will be shown as part of the message info. This means that users will have to go the extra step of tapping on the info button in order to see the number of times the message has been forwarded.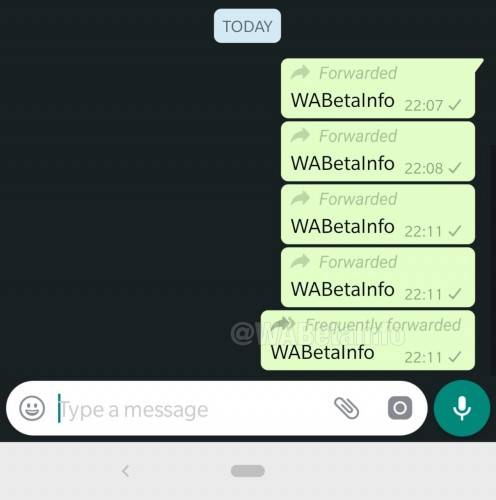 A second change coming to forwarded messages is the tagging of frequently forwarded, If a message is forwarded more than four times, WhatsApp will tag that particular message a frequently forwarded, as seen below.