The Kenyan market has already seen quite a number of budget smartphones launched in the country, varying from Huawei to Xiaomi and now Infinix. The company is well-known for producing budget smartphones and its 8% market share of the smartphone market in Kenya puts it ahead of the likes of Huawei, Xioami and OPPO.
Infinix has now announced the availability of their budget offering the Hot 7 into the market. The device, which comes in two variants – Hot 7 Single Camera and Hot 7 Dual Camera, brings an all too familiar design with a notched display and specifications that don't really inspire excitement but all this is cushioned by the low price.
Not to say that the phone is not well spec'd, no, the device comes with a 6.27″ HD display, a Quad-core processor, up to 3GB of RAM, 32GB of internal storage, 4G connectivity, 4000mAh battery, fingerprint scanner and face unlock and flashy colours for added styling.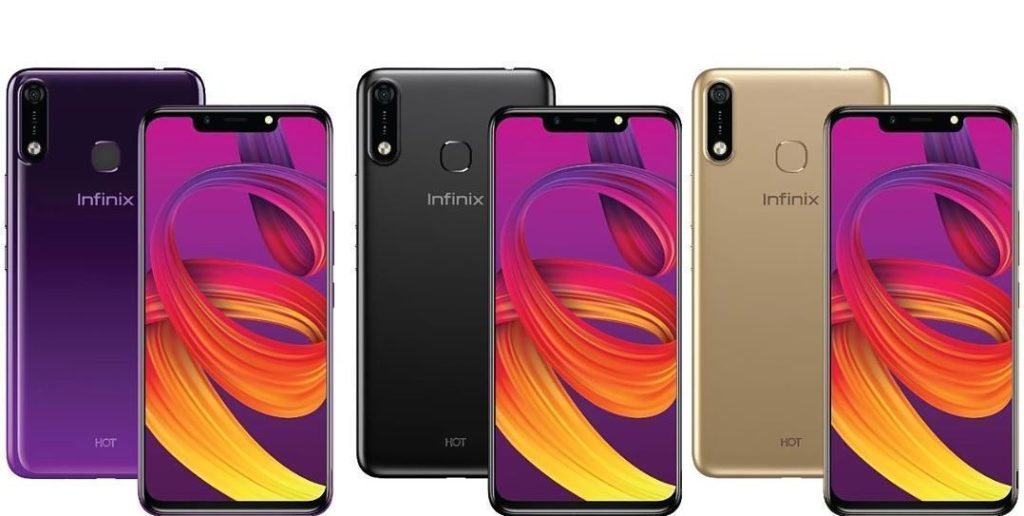 As mentioned earlier, there are two variants, the Hot 7 single camera, which from the name you can tell packs a single 13MP camera on the back but this is not the only difference. This particular variant has 1GB of RAM, with 16GB of internal storage and runs on Android 8.1 Oreo (Go Edition), making it a hard sell considering the difference between the pricing with the much-better spec'd Hot 7 dual camera is Kes.1,000.
Speaking of the Hot 7 dual camera – which is also being referred to as the Hot 7 Pro, this one packs 3GB of RAM, 32GB of storage and two cameras on the back, the same 13MP lens complemented by a 2MP depth sensor and normal Android 8.1 Oreo software.
Both phones have an 8MP selfie shooter, but the story here is the huge battery that they both pack. Comparing the two, the Hot 7 Pro is a better buy at Kes.11,000 compared to the Kes.10,000 that the Hot 7 is asking for, which compromises a lot on the things that actually matter for good user experience.
The devices are available through Infinix own online store, X-Mall.