I guess after weeks of speculations, guesses and rumours, many if not most got to be accurate after all. Yesterday as Samsung presented the new Galaxy S10 family members, they made sure to leave us a delight of new wearable gadgets that will be working hand in hand with the smartphones; Galaxy Buds, Galaxy Watch and Galaxy Fit. Despite the fact that we already had quite an amount of information from leaks, Samsung decided to wow us by bringing in some fine details on the accompanying devices.
Galaxy Buds
With a growing trend on the need for truly wireless earbuds among the big tech companies, it is no surprise that Samsung decided to follow that route and make the Galaxy set a relevant player in the market. This would serve as kind of redemption from the mediocrity of the previously released Samsung IconX earbuds. From yesterday's event, the earbuds are supposed to be highly functional, compact and comfortable.
The AKG-tuned Galaxy Buds connect automatically with an S10 device immediately you open up their case. The Galaxy Buds will have a dual adaptive microphone design – It will have a microphone on the inside and another on the outside. Samsung says that this will allow them to transmit your voice as clearly as possible no matter how noisy the environment is. The buds will have a battery life of six hours on music playback and five hours for calling. The charging case holds a charge for up to seven hours, which many will find as a downer as some of its competitors last for a lot longer.
International sale for the Galaxy buds to start on March 8th and Kenya's retail price has been set at Kes.19,999.
Galaxy Fit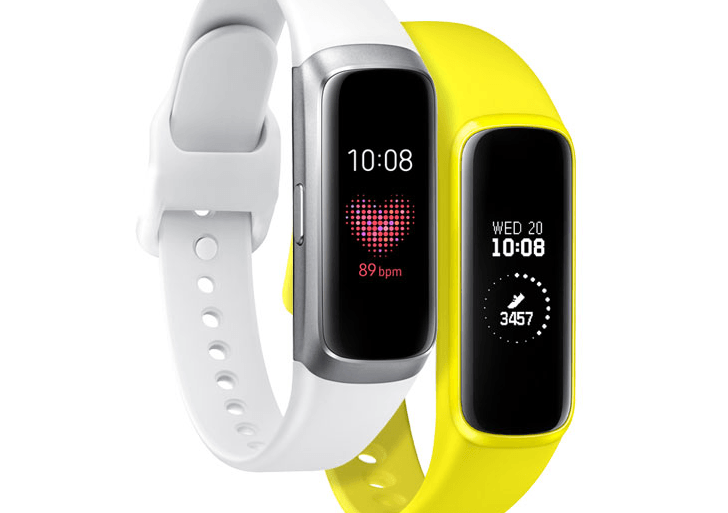 This being an ending to the Gear branding but still a continuation to the Fit gadgets, the Galaxy Fit is set to be an answer to a Fitbit but with a little more functionality and a slim design. The wrist gadget will handle all fitness criterions and over 90 different workouts and will still bring up notifications to catch you up on everything not related to fitness. Having lost some Bixby functionality though, the Galaxy Fit is set to be more for people focused on fitness than smart tech aspects. The Galaxy Fit will be available in a range of colours sometime in Q2 this year.
Galaxy Watch Active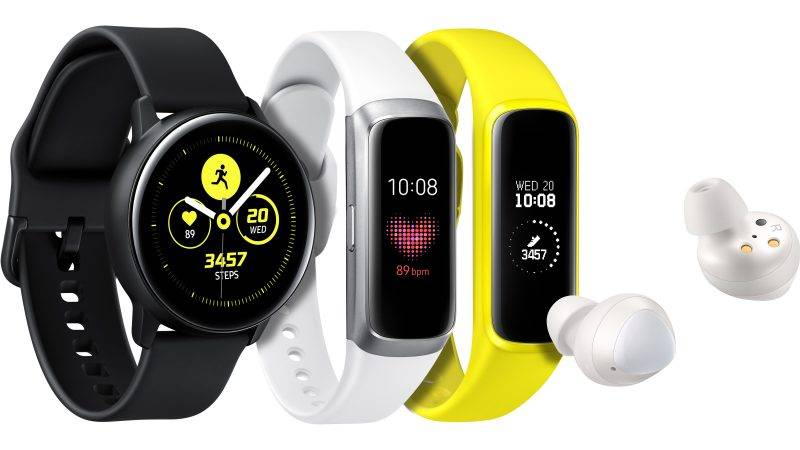 The Galaxy Watch Active, a fancy addition to the Galaxy Watch wearables comes with Tizen (a Linux-based OS) and software and features, without the rotating bezel. It, however, gives a sportier appeal to anyone who is not impressed by the classically looking Galaxy Watch. This watch will be able to do blood pressure monitoring with help of an app developed alongside the University of California (UCLA).
This feature will be a first for Samsung's wearable gadgets, an improvement to health and fitness tracking functions.
Apparently, it will help you manage stress and other fitness bars and also deliver and respond to notifications, texts and calls via Bixby. Sucks for those who still do not like Bixby but everything else you would expect with a Samsung smartwatch will still be there. The price of the watch is yet to be confirmed but it also expected in the country as from March 8th.