Yep. You read that right. WhatsApp will finally let you choose whether you should be added to a group or not. The feature, which is just about to hit the apps beta channel is one of the most requested features on the app.
The group invitation feature has actually been available on WhatsApp for a while now but it has been exclusive to enterprise users (WhatsApp Business). The feature prevented normal users from adding business accounts into groups and this similar setting is coming to all users, according to WABetaInfo.
This new feature will be one of the most celebrated additions since the app added the ability to hide blue ticks. The new feature will be hidden under a new setting in the privacy options, Group Invitation. The setting will be accessed through, WhatsApp Settings > Account > Privacy> Groups.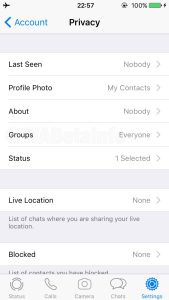 Under this setting, users will be able to select which groupset of people can add them to groups. Just like you select who sees your profile picture or who can see your last seen timestamp, you will be able to choose between Everyone, My Contacts and Nobody as the options of who can add you to groups.
If you select Nobody, you will receive Group Invitation requests, which you can then accept or decline. The same case applies for the My Contacts options as anyone who is not on your contact list, cannot just add you to a group without you accepting the invitation, however, those on your contact list will be able to add you without your explicit consent. If you select the Everyone option, you will be added to groups by default as it is now (I don't see why anyone would want this).
The group invitation will be valid for 72 hours and if you do not act on the invitation within this timeline, the invitation expires.