In this hard times, there's nothing as good as an option that saves you money and if it can save you time as well, then its a winner. This is the philosophy that saw the sprouting of various Instagram shops in the country with a majority of them selling clothes and shoes – mostly targetted at the ladies.
Having been a customer of one such outlet, my attention was caught by a Twitter thread that was aimed at highlighting dubious Instagram shops. The thread by @Siteiya starts off with a personal experience of how one page, Sleek Chic almost conned her of her money.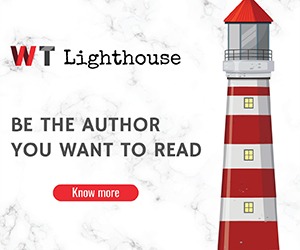 She narrates that she ordered a dress from the shop back in December as she was to wear it during her friend's wedding on 29th December 2018. After placing her order, this is where things started going south. According to her, the first red flag was when the shop owner said she could only deliver after 2 January 2019.
"Formatted Phone"
So, January came and the dates moved down to 13th, all this while she's been messaging the shop owner only to be met with unanswered texts. Finally, she got a reply, "Hey, sorry I formatted my phone and lost all previous conversation and contact," read the message.
After another round of back and forth replies with a few sprinkles of threats here and there the seller said they'd deliver the dress on 19th. The day came and passed and on 24th our narrator went back calling. After yet another back and forth, she finally got her refund of kes.2800 but this was after numerous failed promises of delivery. The Instagram page was eventually closed down today after the thread went viral.
This thread triggered a number of people to respond with their personal experiences. One other Instagram shop that was put on the spot was @Skrshoes. The Instagram shoe seller has been labelled a con artist after he or she failed to deliver a pair of shoes ordered and fully paid for in April 2017 to date.
Six Months and Counting…
When the shoe buyer followed up with the page's admin, she was informed that apparently, logistical issues were to blame. The shop finally delivered the boots but in the wrong colour which led to another nightmare of terrible customer service.
Look at this one!!! guys as in what is this madness with this IG PAGES!!! TUMECHOKA! pic.twitter.com/WWAUa3QFeR

— ©SunshynSherry™ (@Siteiya) January 24, 2019
A number of more testimonies came out narrating how the same shoe seller, @Skrshoes, had them going in circles for over six months!
A third Instagram shop was also highlighted, @turner_custom – a shop that apparently offered customized products. Some claims to have placed an order for a custom water bottle and earphones on 25th December 2018 with a delivery date of 28th December. Fast forward to today, the items have never been delivered and the page's admin stopped picking up calls and responding to messages, yikes!
Moral of the story? Avoid these alleged Instagram shops, unless they have a physical location that you can turn to if things don't go as planned.