In a sarcasm-ridden blog post, Telegram Messenger has introduced a number of changes and improvements to their app across different platforms in their latest update. Telegram has always been thought to be superior to the world's most popular messaging platform, WhatsApp and these new changes further stamp this as gospel truth.
Undo Delete
First in line is a feature that will most likely save you the agony of regretting hitting the delete for everyone button. Telegram has introduced a dialog box that will let you undo a deleted text or even a cleared chat history within five seconds of the action.
More Power to the Admins
Telegram group admins were already powerful before the company decided to make them demigods this time around by bestowing even more power to them. As of Telegram v5.2, group admins will be able to do the following:
Restrict all members from posting specific kinds of content i.e., they can restrict members from posting GIFs or sticker
Restrict members from sending messages at all
Telegram groups have also received a boost in the limit, supporting up to 200,000 members. This consequently revokes the idea of supergroups as all groups are now equal with the same member limit.
Telegram Desktop
Version 1.5.8 of Telegram desktop brings all the new group permissions, automatic download of files and media and the option to select which device will be used for Telegram calls. With the addition of the ability to select your preferred style of emojis to be used on your desktop app.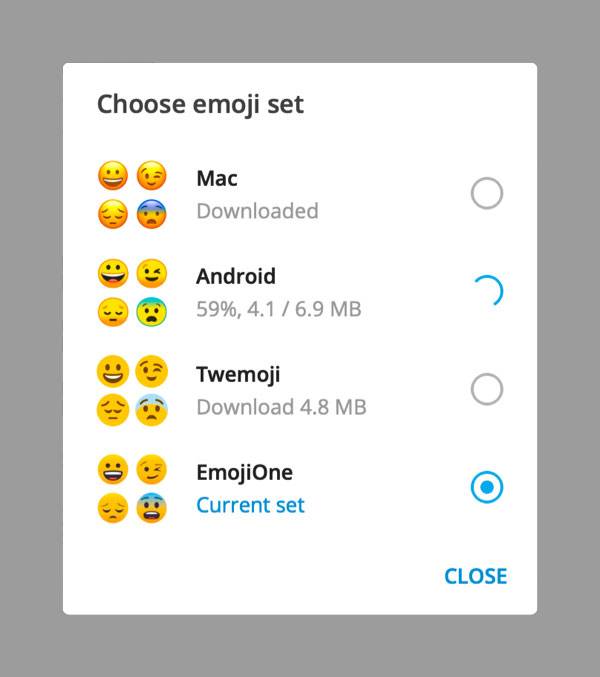 Other Changes
Contact sorting – users will now be able to sort their contacts by name or last seen to make it easier to interact with people who are actually active on Twitter.
Thumbnails and download animations – the platform will now show a blurry thumbnail for undownloaded media files instead of the usual empty square. This also comes with a new download animation.