Samsung Electronics, a top TV maker globally for 17 years straight, has teamed up with Warner Bros. Pictures to show exciting movie trailers on Neo QLED 8K screens in over 65,000 stores worldwide.
Cheolgi Kim, an important figure at Samsung Electronics, said this partnership is a big step for 8K content. Neo QLED 8K's amazing abilities will get people thrilled about watching movies in top-notch quality. Working with Warner Bros. lets Samsung demonstrate how super high-quality TV tech can make favorite movies even better.
Samsung X Warner Bros. Pictures – The Future is 8K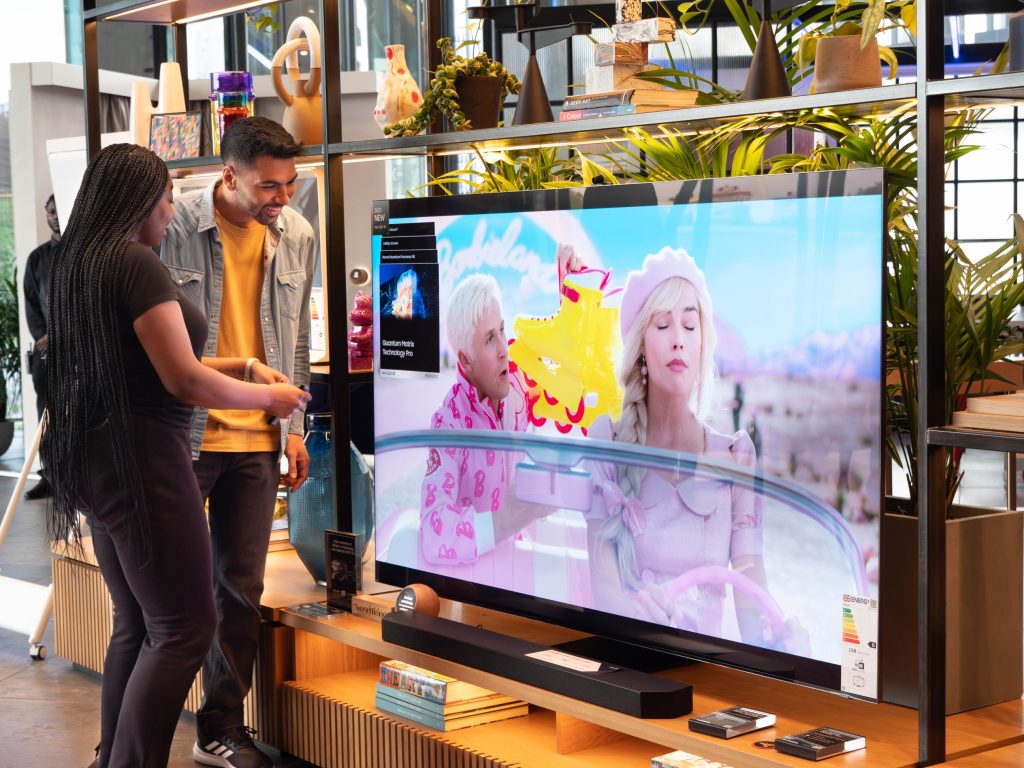 To find out how much people want 8K content, the two companies tried out their partnership by showing the "Creed III" trailer in over 450 stores across the US and Europe. It got a lot of attention and excitement from people everywhere, showing that more people want 8K content. Since then, Samsung and Warner Bros. have expanded their program. Now, shoppers everywhere can see Samsung Neo QLED 8K in action with cool trailers for upcoming movies like "Barbie," "Blue Beetle," "Dune: Part Two," "Wonka," and "Aquaman and the Lost Kingdom."
This teamwork with Warner Bros. Pictures, a global leader in making and sharing entertainment, shows Samsung's ongoing work to bring great entertainment to people. Warner Bros. is a great partner to bring highly anticipated 8K trailers to people worldwide.
Samsung's Neo QLED 8K screens are changing the TV world, affecting how content is made and sold all over. They use special tech like the Neural Quantum Processor 8K and Quantum Matrix Technology to give amazing picture quality with clear details, exact colors, and super-realistic depth. This gives people the best possible TV experience you can get.