In today's era of custom design, expressing your personality through consumer electronics is a growing trend. The Samsung Bespoke refrigerator is a prime example of a product that allows Kenyans to customize the overall look and feel of their homes. But why should you consider investing in the Samsung Bespoke refrigerator?
Samsung Bespoke Fridge: The Best Cold Food Closet For Kenyans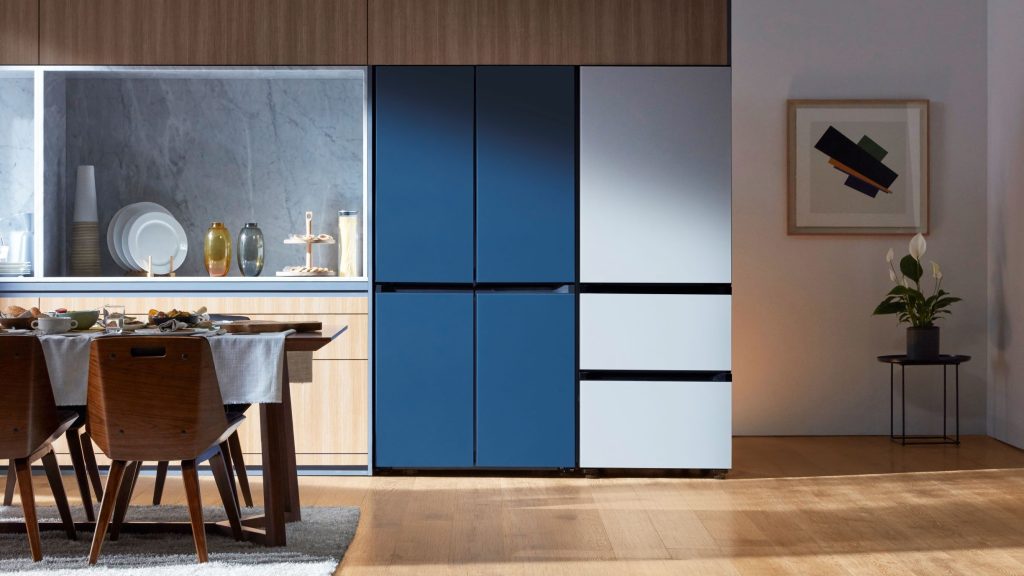 One compelling reason is the wide range of customizable colors available. From soothing, neutral tones to classic black and white, soft pastel hues, and bold, saturated tones that make a statement, the Bespoke refrigerator offers a diverse palette suited to every taste. What sets this lineup apart is the ability to combine colors with various materials and finishes, offering endless possibilities for customization. With up to 14 color options in Europe and eight options in the U.S., you can create a Bespoke fridge that perfectly matches your lifestyle. Samsung continues to add more options to the palette to cater to changing preferences and the latest trends. Moreover, the interchangeable design of the Bespoke fridge allows you to explore different possibilities by outfitting it with new panels that cater to your evolving lifestyle.
Transform Your Refrigerator to Fit Your Lifestyle: The Versatility of the Samsung Bespoke Fridge
Imagine having a refrigerator that can adapt to your changing lifestyle, giving you a truly bespoke experience. With the Samsung Bespoke fridge, you don't need to replace your entire appliance when your needs change. Instead, the modular design allows you to add or remove modules to match your requirements. For instance, you can start with a 2-Door unit when living alone and easily add another 1-Door or 2-Door module when you get a roommate or move in with a significant other. When your family grows and you need extra storage, simply add a Bottom Mount Freezer or another 1-Door module. The reversible doors on each module offer flexibility and convenience, allowing you to place your Bespoke fridge next to furniture or a wall without worrying about door space.
Experience the Future of Smart Home Appliances with the Samsung Bespoke Fridge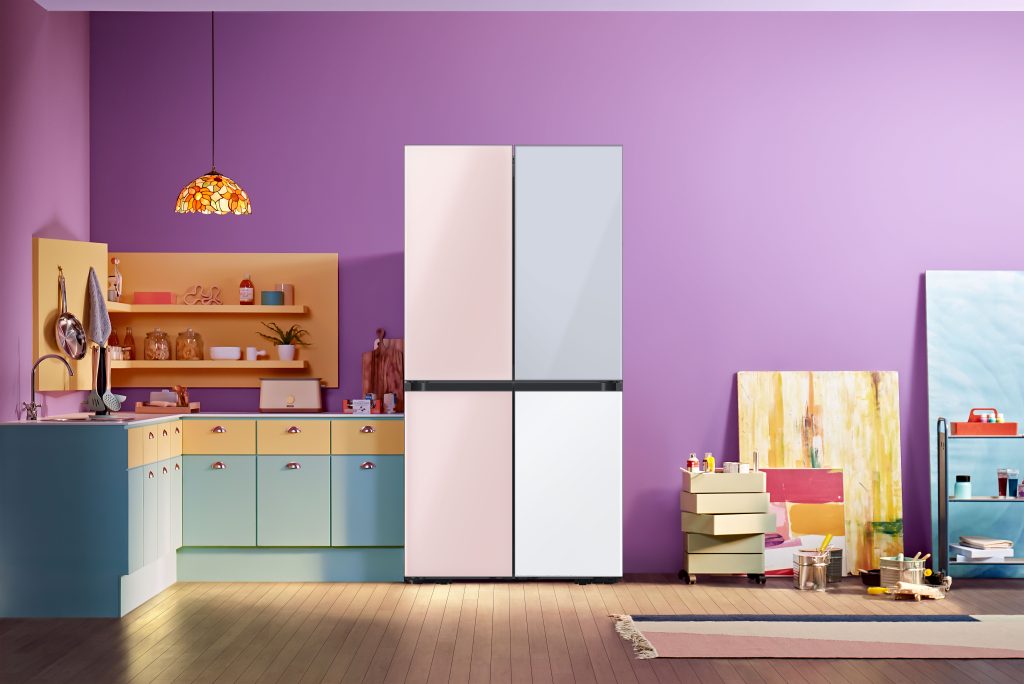 Integration with Samsung Smart Home takes the Bespoke refrigerator to the next level. This smart connectivity allows seamless integration into your home automation system. You can control and monitor your fridge remotely, receive notifications, and even automate certain tasks for added convenience. Imagine checking the contents of your fridge while at the grocery store or receiving an alert when it's time to replace perishable items. The Samsung Bespoke fridge brings the future of smart appliances right into your kitchen.
Investing in the Samsung Bespoke refrigerator is a long-term satisfaction guarantee. Its enhanced performance, durability, and overall experience contribute to a more enjoyable and efficient lifestyle at home. With advanced technologies and innovative designs, the Bespoke fridge offers precise temperature control, quieter operation, and improved energy efficiency. You can trust in its durability and quality, as it is built with high-quality materials to withstand heavy use and provide reliable performance over an extended period.
In conclusion, the Samsung Bespoke refrigerator is not just a fridge; it's a personalized statement piece for your kitchen. With its customizable colours, modular design, integration with smart home systems, and superior performance, this fridge offers a unique and tailored experience to suit your lifestyle. Embrace the future of home appliances and elevate your kitchen with the Samsung Bespoke fridge.