Android is the most used mobile operating system in the world. With smartphones becoming an essential addition to our daily lives, we have some cool hacks for them as well because we are living in a world of technological advancement. Here are smartphone hacks you should know about.
Keep Your Apps Private
Hiding apps on an Android device might seem a little devious. You don't want others to scroll through your messages or photo albums or even personal information. For you to hide apps on android First, open Settings, tap the home screen, and scroll to Hide apps. Tap the apps you want to hide, and they'll move to the Hidden apps section.
Type by Only Using Gestures (Glide Typing)
Glide typing has been available on Android smartphones on Android phones since 2016. You can slide your finger from letter to letter to spell out words. If you haven't tried glide typing, I highly recommend you do. It doesn't take much time to get used to and it's much more accurate than I expected. On your Android device, open the Settings app>Tap System and then Languages & input>Tap Virtual keyboard and then Gboard>Pick an option, like Glide typing or Voice input.
Avoid Ads while playing games
When playing games there are ads that persist even after turning off the Internet. Any in-app ad can be avoided by turning on the Airplane mode or turning off the Internet connection. You can also clear the cache and storage data of the applications.
Get a Recycle Bin for Android
Sometimes accidentally, you delete all the important photos, files, and any other data from your android phone. Well, you may get your deleted files back through the recycle bin. Basically, the recycle bin helps to restore the deleted files in one click. Therefore, it is obvious that people like to have a recycling bin on Android phones in case of anything.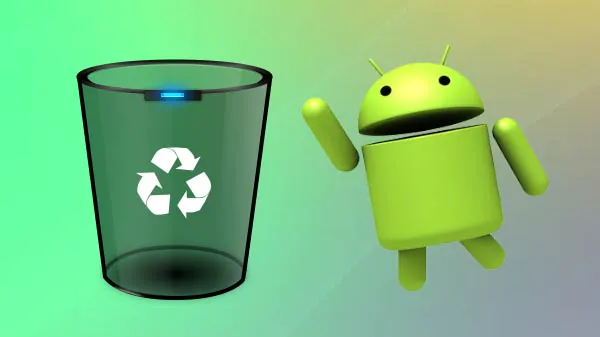 Turn your Phone into a master remote
if you're an owner of an Android device you have the ability to communicate with any device that receives commands. These include many of the common remote-controlled devices in your home, such as TVs, set-top boxes, streaming boxes, home theater systems, air conditioning units, and many more. The only thing you need to get set up is an app that will allow you to issue the IR commands to your electronic devices. You can try an app like Ir booster.
Your smartphone can simplify your daily life and is capable of doing amazing stuff.