Digital gifts are gifts that keep on giving especially in the digital era. This is why the gift of subscriptions is a sure winner. There are lots of great subscriptions to choose from which makes finding the right one overwhelming. That's why we have rounded up digital subscription gift ideas ranging from different categories like wellness and photography, so you can choose and get your gifts instantly.
If you know someone who isn't a Jumia Prime member, be the person that signs them up for the subscription service. Jumia Prime members benefit from unlimited free & fast delivery on all their Jumia orders (excl. bulky items), Jumia Food deliveries and access to Jumia Prime-only deals.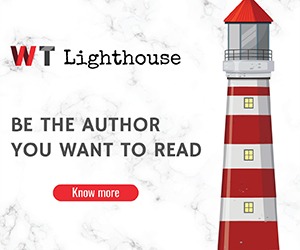 A three-month Jumia Prime subscription costs just Ksh 499.
Skillshare is a great option if you know someone who wants to start a new skill/hobby. The service offers thousands of classes in topics like animation, creative writing, fine art, graphic design, illustration and music as well as courses to improve skills like leadership and management.
Skillshare has a $168 annual subscription (or $32/month) that unlocks ad-free classes with unlimited access to everything Skillshare has to offer. The subscription also comes with some perks like 20% off Squarespace and 15% off Adobe Creative Cloud.
There's no better gift than the gift of knowledge which is why Audible makes a great gift. This is especially for those who prefer listening to audiobooks instead of reading them. Audible offers thousands of audiobooks that you can download and keep on your device for easy access. Get everything from best-selling fiction to memoirs, many of which are narrated by the authors themselves.
Audible has 2 payment tiers: Audible Plus for $7.95/month and Audible Premium Plus for $14.95.
Headspace is a great gift option, especially for someone whose mental health could use a little bit of a boost. It is designed to add some peace and quiet to the day and offers a wide range of meditation courses including sessions for beginners and exercises that focus on reducing anxiety, learning breathing techniques and so on. It also has sleep tools like soothing music and sleep-casts.
For $12.99/month or $69.99/year, Headspace can be a great tool to bring someone much-needed peace of mind.
For that photographer in your life, Adobe photography plans are a great fit. Adobe has been in the game for years and Lightroom remains an excellent tool for managing and editing photos anywhere you are.
The company offers 3 different payment tiers:
For $9.19/month, you get both Lightroom and Photoshop, along with 20GB of cloud storage to sync images and edits across your devices.
For $22.99/month, you get all the Lightroom, Lightroom Mobile and Photoshop features along with 1 TB of cloud storage.
For $11.49/month, you get all the Lightroom, Lightroom Classic and Lightroom mobile features along with 1TB of cloud storage.