The way we listen to music says a lot about us. As part of Spotify Wrapped 2022, Spotify users get a detailed snapshot of their most loved artists, creators, and songs. And as part of this year's fun, Audio Day shows how Spotify users' musical choices evolve throughout the day. 
There is a new Your Listening Personality feature that tells users about the music they listen to and what that says about their music taste. One of 16 different Spotify-created Listening Personality types is assigned to each user based on their 2022 listening trends.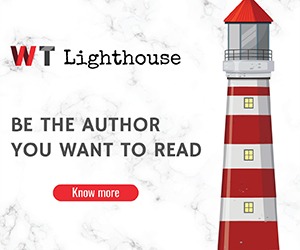 Wrapped 2022 will also feature messages from artists to their select top listeners. Because sharing is caring, users will be able to share their Wrapped cards via WhatsApp, Instagram, Facebook and Twitter. Fans can also unlock a personalized Snapchat lens that reflects their listening personality and those active in the Roblox universe, can head to Spotify Island for even more fun and games.
Spotify Wrapped 2022
Below, is a breakdown of what Kenyans streamed the most this year:
Drake clinches the top spot once more as the most streamed artist in Kenya for the second year in a row. He is followed by Burna Boy, who is the only African artist in the top five most streamed artists locally. Chris Brown, The Weeknd and Future round up the top five. Incidentally, all these artists released albums in 2022, which likely accounts for their high streams among Kenyans
Unlike its name, Last Last by Burna Boy is not coming in last, the hit track instead takes up the top spot making it the most streamed song in Kenya this year. Rema's Calm Down, released in February, had a strong streaming year, landing it second place in the race for top streamed songs in Kenya in 2022. Finesse by Pheelz, featuring BNXN fka Buju comes in third, with Oxlade's KU LO SA – A COLORS SHOW in fourth place. Both these songs are huge on social media, so it's not surprising that this translates into streams. Lojay and Sarz' collaboration on Monalisa is paying off, making it the fifth most streamed song
The most hearted songs list looks very similar to the top streamed list, with a few changes in position. Rema's Calm Down tops this list as the most hearted song, followed by Burna Boy's Last Last. Finesse by Pheelz, featuring BNXN fka Buju is third here as well, and Burna Boy's collaboration with Ed Sheeran on For My Hand makes a top five debut in Kenya as the fourth most hearted song. emiliana by Ckay closes off the top five
Kenyans Listened To More Local Music This Year
Local music consumption is showing no signs of slowing down, registering a 184% year on year increase from 2022, an encouraging figure that shows that Kenyans stream local music.
The top streamed local artist honour goes to Sauti Sol, also for the second time, followed by Wakadinali. BURUKLYN BOYZ, who are part of Spotify's RADAR Africa programme, are the third most streamed Kenyan act in Kenya this year. Otile Brown is down one spot from last year, making him the fourth most streamed Kenyan artist, with Nyashinski rounding up the top five
Kenyans love a good party, so it's no surprise that the day when they stream the most music is Friday, followed by Saturday, according to the latest Spotify Wrapped data. What hour of the day do Kenyans stream the most music on Spotify? That would be 12pm, right in the middle of the day, then at 6pm.
The party mood continues with the most streamed Kenyan song being KISHASH by Lilmaina, followed by Geri Inengi by Wakadinali featuring Sir Bwoy, another party banger. Bien and Aaron Rimbui's Mbwe Mbwe is third on the list, followed by Nyashinki's Properly, featuring Femi One. Bien's makes another top stream entry with his most recent single, Inauma closing off the top five most streamed Kenyan songs
Burna Boy has had a great year with Love, Damini, the top streamed album in Kenya.
African Heat is the most popular Spotify-curated African playlist in Kenya (with the most likes of any Spotify curated playlist on the continent), and also the most streamed playlist in Kenya