I am writing this a day after a controversial goal by Portugal against Uruguay in the FIFA World Cup 2022 went under a 'DNA test'. Who is the father of this goal? Cristiano Ronaldo or his teammate, Bruno Fernandes? Ronaldo believed he had got the faintest of touches to a whipped cross from Bruno Fernandes. But now FIFA–with the help of innovative technologies from the match ball has confirmed otherwise.
Following that revelation, here are some of the key pieces of technologies and innovations that are being deployed at the FIFA World Cup 2022.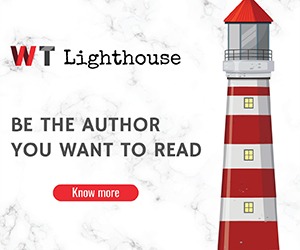 Football Technologies and Innovations FIFA World Cup Qatar 2022
Semi-automated offside technology
The new technology uses 12 dedicated tracking cameras mounted underneath the roof of the stadium. This tracks the ball and up to 29 data points of each player, 50 times per second, calculating their exact position on the pitch. The 29 collected data points include all limbs and extremities that are relevant for making offside calls.
Al Rihla Pro With Connected Ball Technology
Al Rihla, Adidas' official match ball for Qatar 2022™, provides a vital element for the detection of tight incidents as an inertial measurement unit (IMU) sensor is available at the center of the ball. This sensor sends ball data to the video operation room 500 times per second, allowing a very precise detection of the kick point.
Video Assistant Referee (VAR)
A video assistant referee (VAR) system is a support tool for officials. The video assistant referee team has access to 42 broadcast cameras, eight of which are super slow motion and four of which are ultra slow motion. Slow-motion replays are mainly used for factual situations, for example, to identify the point of contact between a physical offence or the position of an offence. Normal-speed replays are used for subjective judgements, for example, to determine the intensity of an offence or whether a handball was punishable. Additionally, the VAR team has access to the camera feeds used by semi-automated offside technology.
FIFA Player App
FIFA has developed the FIFA Player App, based on input from professional players, in collaboration with FIFPRO, the global representative of professional footballers. The app will allow each player to access their player-performance data shortly after each match. For the first time, players at the FIFA World Cup Qatar 2022 in Qatar will get insights into their on-field performance through the FIFA Player App.
Goal-Line Technology
This technology is a technical means of instantly determining whether the whole of the ball has crossed the goal line. Goal-line technology continues to be a staple in the football world since its first implementation in 2014.