When it comes to the precious commodity that's mobile data, any savings that we can employ go a long way. We have seen multiple tips on how to save mobile data and these work at one level or the other.
In this piece, we break down simple steps to take your data-saving skills to the next level through simple tips you probably ignored before: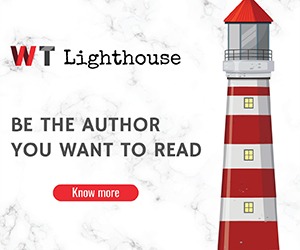 Download, Don't Stream
Streaming services are popping up every other day, from the likes of Netflix to Showmax and even YouTube. There are more than a handful of ways to access video or audio content online.
As fun as it may be to catch up with your favourite YouTubers and shows on Netflix, these services consume a good amount of data, we already broke this down for you here.
With a data savings mindset, streaming may not exactly be the best thing to do and no, we're not talking about illegal downloads but legit downloads of your favourite show through your preferred entertainment apps.
For those who enjoy YouTube, consider downloading these videos on your phone for offline viewing, the same applies to Netflix and even music apps like Apple Music.
Following this tip could end up saving you up to 50% of the data you would have used to stream, the savings can even jump to 90% if you use WiFi to download.
Oh, this works for those of you who use Google Maps a lot. Yup, we know it's not a streaming service but if you are an avid user of Maps, just download maps of the areas you visit through Google Maps and see how much data you save.
Use Lite Apps
Ditch Facebook, Twitter and Instagram. Like seriously, if you can avoid these three apps then you will save a lot of data. But we know that we all have FOMO and can't imagine a day without catching up on the memes.
So if you prefer enjoying your memes at any time, consider installing the Lite versions of your favourite social media platforms such as Facebook Lite, Twitter Lite, Instagram Lite and even YouTube Go – all designed to save you more mobile data.
Watch Your Spending
Now that we're talking about data bundles, choosing the right one that suits your needs goes a long way. In fact, if you choose the right bundle, you probably won't need to police what's consuming what.
There are two ways to browse the internet, through a data bundle or through out-of-bundle (using your credit) also known as PayG.
In case you do not have money to purchase a data bundle you do not have to worry anymore, Airtel has the best out of bundle rates. They give 1Mb for 20 cents (KES 0.2). This is the best data rate in town across all telcos.
What does this mean for Airtel users? You do not need to worry if you do not have a data bundle. You can browse using your credit, No expiry, No minimum top-up, and No bundle purchase is required; you just top up and browse the internet.  All the Airtel customers are on the 1Mb for 20 cents (KES 0.2) rate by default. Easy peasy!
Your Apps Have In-Built Data Saving Features
Not all apps but a good number of them appreciate the struggle to use less mobile data. Some of the popular ones like WhatsApp, Twitter and YouTube all have features within their settings to help you consume less data –  mostly found under the Data Usage menu.
You should also turn off the auto-download of media files on WhatsApp as well as auto-playing media files on Twitter and Facebook.
Auto Updates and Sync
In addition to the above, turning off Auto-Sync for all apps except important ones like email apps will also do you some good in both data savings and battery savings.
If push comes to shove, consider disabling background data for all your apps (again, except email apps) but if you use Facebook on your phone, go ahead and disable this immediately, you're welcome.
DISCLAIMER: This article is a sponsored article and does not substitute for professional advice or help. Any action you take upon the information presented in this article is strictly at your own risk and responsibility.