Reverse call. If you have never received one of these, you are probably not in Kenya. A reverse call is a service that allows a Safaricom customer to make a call with or without airtime, and the receiver of the call pays on the caller's behalf.
It is like the "Please call me " but with an upgrade. Think, "Please accept this call and pay for it right now!". With a reverse call, a caller transfers the cost of the call to the receiver by adding '#' before the number. For example, if the number is 0722000000, you will dial #0722000000. It will then prompt the receiver to press 1 to accept the call cost transfer to their side.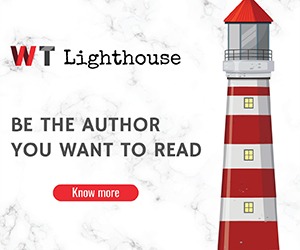 I am one of the Kenyans who do not like this feature. I was happy to see reports yesterday on Twitter that Safaricom was planning to abolish it. However, this was a short-lived moment. Safaricom CEO Peter Ndegwa took to his Twitter account later in the day to refute claims they are killing the reverse call service.
"I have received many queries on whether we are 'killing' our reverse call service. This is untrue. We continue to provide this service as it addresses a key need to a large part of our customer base."
Keep, Kill or Improve The Reverse Call?
Safaricom introduced reverse calls in June of 2019 to complement the "Please Call me" service. On a personal level, the annoying thing about reverse calls is numbers I do not have on my contact list. If you add the false sense of urgency that comes with it, I say abolish it now.
A reverse call screams "Emergency! Help!". However, I cannot remember a time when I received a reverse call that communicated that much need for it. A simple relaxed "please call me" is better. Ooh, and this is not just me, from what I have gathered from #KOT.
Please kill it 🙏 it's very annoying. You excuse yourself from a serious meeting to answer a call then boom!! It's a reverse call

— Mr. Murimi Munene (@Munene_George) June 9, 2022
Others would like it better if they were given the option to opt out of the service even if it is available to others.
I loath that service! Do an upgrade on your system where we can choose to allow or disallow reverse call service or select those who can use it on own bill. I have blocked any petty caller who uses that service.

— Benado (@benknjeru) June 8, 2022
To give the devil his dues, sometimes a reverse call, is of genuine help. This is, therefore, not an article to rule out its importance. Some Kenyans do really love it.
Were there such serious issues before this reverse call was introduced?How were people reaching out to their parents?
Let them just scrap this thing off or better still provide an alternative where someone can opt in or out of this service at will, it's boring asf!

— Ojwang' Osiro (@OjwangOsiro) June 9, 2022
The big question now is, Should Safaricom Keep, Kill or Improve The Reverse Call Service? Or as someone else put it, what would Jesus do if he received a reverse call? Let us know your thoughts.