Back in the day, trading was simply about buying and selling stocks, and the daily newspaper would provide you with all the information that you needed to make your decisions. 
However, in today's world, especially with the complexities involved in trading and a large number of trading instruments, technical analysis is a skill that you simply cannot forgo. In other words, if you do not benefit from the latest trading tools and technologies, you are bound to miss out.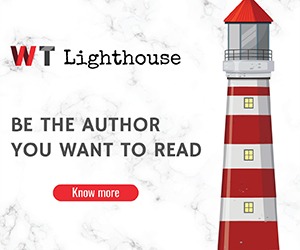 For this reason, Terra Markets, one of the newest but most sophisticated online brokers in the UK, offers a number of advanced trading tools that allow its clients to improve their research capabilities, streamline the trading process, and maximise their returns. 
Trading Tools Offered By Terra Markets:
A Strong Trading Platform:
Some trading platforms have a minimum number of trades, high trading commissions, or a minimum account balance without which you cannot even access the platform. 
Terra Markets's trading platform, meanwhile, has none of these restrictions or conditions. In addition, the platform offers fast execution, an intuitive interface, advanced research tools and resources, and a highly versatile mobile application for both Android and IOS users.
 In addition, users can benefit from features like news feeds, charting tools, and real-time quotes.
A stock screener can significantly lower the amount of work that a trader has to put in manually. These screeners allow you to enter specific criteria or diameters (such as price or market capitalization), and will automatically come up with a list of stocks (or any other instrument) that fit the bill. 
Although many online trading platforms offer stock screeners, Terra Markets's screener offers in-depth screening abilities that allow you to take advantage of more trade opportunities. You can also gain access to quotes and maps for the UK and international markets, as well as charts and graphs. The basic version is free, but you can upgrade to a more advanced version in exchange for a nominal monthly fee. 
Charting and technical analysis go hand-in-hand, allowing you to predict future price changes based on past trends. 
Charts help with technical analysis by displaying the performance of a certain instrument over a certain period of time. Through this visual information, traders can then detect any patterns or trends, and assess several technical indicators. These charts can also be used to explore an instrument's history and performance and identify the degree of volatility. In addition, charting is an excellent way to compare instruments and even indices. 
With Terra Markets, you can gain access to a wide range of trading charts, including line charts, bar charts, candlesticks (a combination of a line and bar chart), and market profiles. Out of these, our clients prefer the candlestick chart the most, due to its ability to provide large amounts of information in an easy-to-understand way. 
Very few online traders in the UK offer budgeting tools, and Terra Markets is one of the names on this list.  These tools can be used to track the amount of money that you are investing and spending in the markets. Terra Markets's budgeting software will allow you to simplify complex investments and make your life easier. 
For instance, through this software, you can handle all payments in a single centralized place; check out commodity prices, and control your stock portfolio with immense precision and accuracy. 
Tools for Idea Generation:
There are various ways to come up with trading ideas, and Terra Markets provides many of these idea-generation tools in a single place. You can, for example, view live market news and updates; preview IPOs (Initial Public Offerings); obtain a list of instruments that are primed for growth, and predict trends for seasonal instruments. 
Technical analysis is often complemented by fundamental research, which involves a thorough study and analysis of financial statements (such as Profit-and-Loss Statements and Balance Sheets), company news and expansion plans, and research reports written by independent professional analysts. The fundamental analysis enables you to obtain a clear picture of specific companies as well as the industries in which they are operating, which leads to more innovative trade ideas. With Terra Markets, you can enjoy a broad research breadth, involving a number of different sources. 
Final Word:
You could have the best trading techniques, but without the right tools to implement those techniques, you are unlikely to go far. For this reason, Terra Markets has compiled a collection of essential trading tools for all its clients, a few of which were discussed in this review guide. By using a combination of these tools (as opposed to a single tool), you can gain deeper and more accurate insights, which will allow you to make better trading decisions. 
DISCLAIMER: This article is a sponsored article and does not substitute for professional advice or help. Any action you take upon the information presented in this article is strictly at your own risk and responsibility.
Feature photo by Wance Paleri on Unsplash