Flagship devices have pushed the price tag upwards in recent years. The technology is great alright, but spending more than $1000 on an iPhone is probably not an easy decision-making process for many. Badili Africa has a solution; the same device at approximately half the price. It is a refurbished phone (pre-loved), that is as good as new.
A refurbished phone, though previously owned,  is quite unlike a second-hand phone sold by an individual. Badili repairs, run checks, and inspects it for quality control.
Here are the pros that come with purchasing a refurbished phone over a new smartphone.
Cost
Top of the reasons is obviously how much cheaper a refurbished phone is compared to one purchased firsthand. For instance, the market price for an iPhone 7 is KES 29,500. The same device can be bought from Badili at KES 17,050 which is almost half the price. You get to enjoy the same high-end specs at a way cheaper cost. So, if you're looking into owning a phone but don't want to spend a fortune, buying a refurbished phone is the way to go.
Condition
Before being put on sale, all refurbished phones have been thoroughly checked and tested to ensure they're in full working order of all the phone components. At Badili, highly trained agents conduct professional checks to ensure '"As Good As New" condition. In case of any issue, they repair each device in Badili's state-of-the-art facility thus guaranteeing you a perfect working device.
This condition makes it almost similar to what you'd get when purchasing a new phone, as there are minimal signs of wear and tear. Unboxing one from Badili presents you a device with minimal first glance scratches on the screen, and no dents or lines on the body. The  camera glass is also as intact as when the phone is brand new.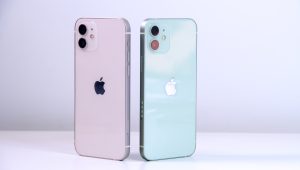 Accessories
Apple and Samsung stopped shipping a charger in the box with their flagship devices in recent years. More companies are likely to follow, meaning customers have to buy the charger separately. At Badili, the refurbished smartphone comes with all the necessary accessories, an upper hand over new devices.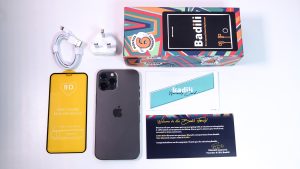 The box contains a phone, charger head, USB Cable, a Thank You Note, and a screen protector as a free gift. The refurbished device also comes with a 6-month unlimited warranty that offers you technical support with Badili technicians in case you require that. So, if you fancy a pre-loved and "good as new" device at half its market price, Badili Africa refurbished store is just the place for you.