It is no news to any avid Google Chrome users that the browser can get slower than usual no matter what computer you're using. Luckily, there are a couple of tips and tricks that you can execute to boost the browser's speed.
Manage Your Tabs
Once in a while, you can get distracted and have too many tabs running at the same time on your Chrome browser. This could be one of the easiest and first steps to follow as you're dealing with processes running upfront. The more tabs you have open, the slower the browser gets to run and especially so for Chrome.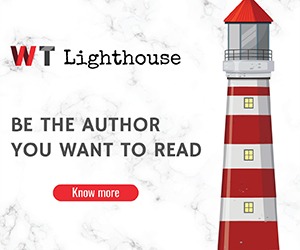 Managing your tabs can be as simple as keeping the number of open tabs you have down to a minimum. The first step would be trying to resist the temptation to keep a dozen tabs open at once.
But if you really have to keep track of several sites to return to later, you can use a read-it-later service like Pocket or Instapaper. On the other hand, you can just save the links to your browser's bookmarks list. You can also set up a Temp folder for this very purpose.
The other option would be installing an extension that can help with tab management. For Chrome, xTab performs such a task. Other similar services include The Great Suspender and Tab Wrangler that close or suspend unused tabs.
Clear Out Cookies and Caches
As you navigate through the web, your browser collects certain files meant to speed up your browsing experience. If you visit the site again, the cached files are already there. So your browser ends up piling up these files that can end up causing occasional problems.
This is why we recommend that you clear out your cache and start anew. Browsers are expected to manage cache automatically but it tends not to happen at times.
At the same time you clear your cache, most browsers let you clear cookies as well. Cookies are bits of data that websites link to your machine to identify who you are, where you're from, your website preferences, and more.
Usually, cookies are harmless and useful, but a regular purge will quickly get rid of any corrupt or unnecessary ones.
In Chrome, just go to Settings and then pick Clear browsing data.
Uninstall Extensions
Too many extensions can also be one of the causes of your browser's lagging. Sometimes, you can find that you have installed too many extensions that you do not even require.
The safest way to clear them up is by getting the latest update of your browser. This will simply clear any corrupted data caches and unnecessary extensions. Moreover, it also makes sure that you're running the most up-to-date version of the software. This is another particularly important factor that helps keep your browser running smoothly.
Run Chrome Cleanup Tool
Once upon a time, Google developed a program called the Chrome Cleanup Tool, which would detect potentially unwanted programs (PUPs), like toolbars and other automatically installed extensions that your antivirus may not be designed to catch.
Google has since integrated this directly into Chrome, and you can run it by going to Settings > Advanced > Reset and clean up > Clean up computer. Run the tool and it'll check your computer for any software that might be slowing down your browser.